John Kallis, D.M.D., Lee Kojanis, D.D.S.
Premier Oral Surgery Group Pc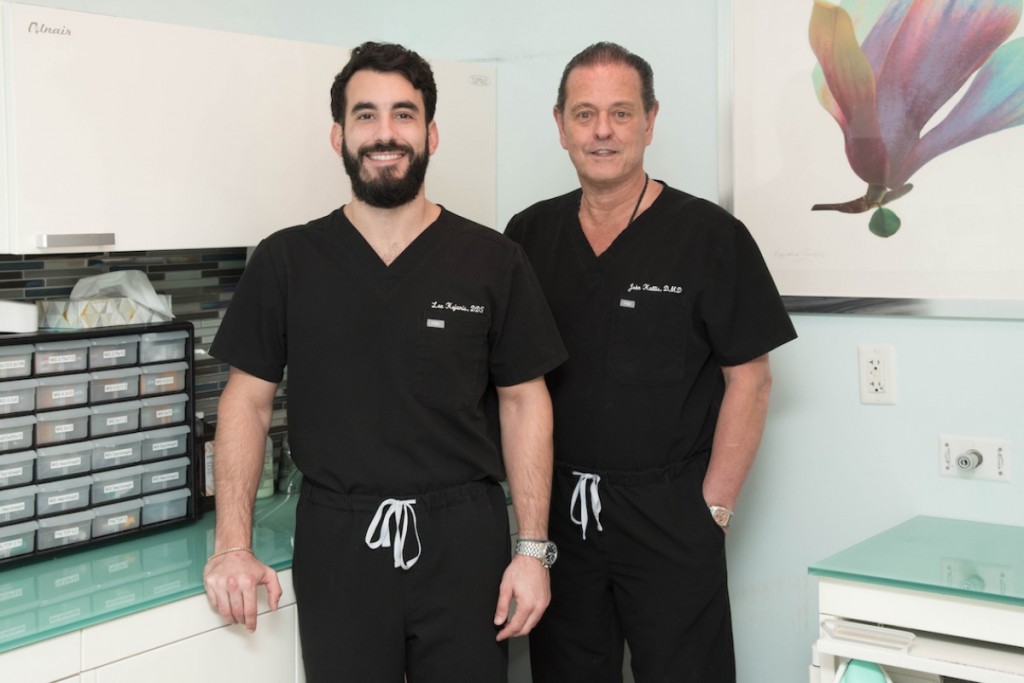 617 E. Palisade Ave. • Englewood Cliffs, NJ 07632 • 201.567.7500
375 S. Washington Ave. • Bergenfield, NJ 07621 • 201.385.0775
www.premieroralsurgerygroup.com
After four years in practice together, Dr. John Kallis and Dr. Lee Kojanis are proud to serve their community's oral surgery needs as partners of Premier Oral Surgery Group PC., providing optimal care in a calm, serene and safe atmosphere.
The surgeons practice full scope Oral and Maxillofacial Surgery with expertise ranging from corrective jaw surgery to wisdom teeth removal. They diagnose and treat TMJ disorders and perform a full range of dental implants and bone grafting procedures. They are both highly recognized for their technical skills and extensive specialty training in complex facial trauma and corrective jaw surgery, using minimally invasive techniques to improve outcomes and shorten recovery times.
With the help of a compassionate and dedicated staff that is committed to patient's optimal oral health and surgery needs, patients can expect exceptional care and the highest standards in Oral Surgery. The staff is trained in assisting with Intravenous sedation in their state-of-the-art office setting. Additionally, Dr. Kojanis has admitting hospital privileges at Englewood Hospital Medical Center, Lenox Hill Hospital, and NYU/Bellevue Hospital where he helps train and educate residents.