John P. Soliman, D.M.D., M.D.
Coastal Oral Surgery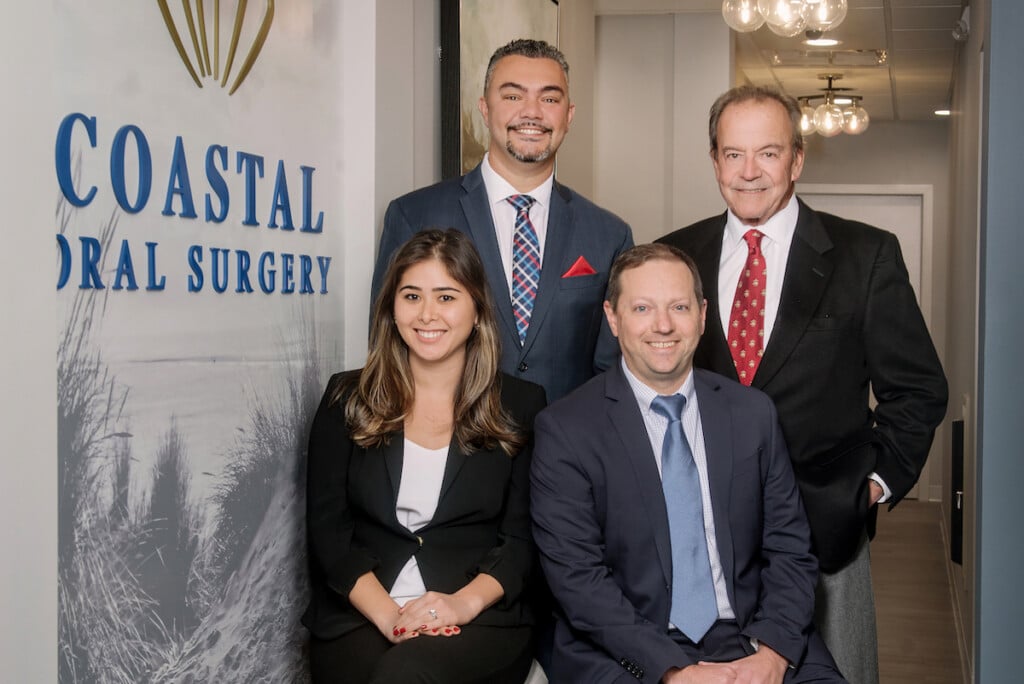 2130 Route 35, Suite 112, Sea Girt, NJ 08750 • 732.974.0680
1608 Route 88W, Suite 101, Brick, NJ 08724 • 732.840.4600
9 Hospital Dr., Suite 6, Toms River, NJ 08755 • 732.286.1199
www.Coastaloralsurgerynj.com
Coastal Oral Surgery's board-certified surgeons have cared for patients in the community for over 40 years. Drs. Michael DiPietro, John P. Soliman, and Daniel Winston have continued the legacy by creating an advanced center of excellence in all areas of maxillofacial surgery, with a focus on dental implants, dentoalveolar surgery, pathology, trauma, and anesthesia. The doctors believe each patient should feel safe and informed from the minute they arrive. "We answer every question to make absolutely sure people are comfortable and knowledgeable before treatment," says Dr. Soliman.
The practice is built on the highest standard of patient care and comfort using digital dentistry for excellent, enhanced outcomes. By combining cutting-edge technology, medical imaging, and virtual surgical planning, including the All-On-4® procedure, 3-D intraoral scanning, and 3-D printing, the doctors remove the guesswork and personalize each surgery.
Dr. Soliman is proud to announce the addition of the practice's newest surgeon, Nicole Viola, D.M.D. Born and raised in Wayne, N.J., Dr. Viola interned at Rutgers (formerly UMDNJ) and completed her residency at Yale New Haven Hospital. She specializes in broad scope oral and maxillofacial surgery including dentoalveolar surgery, implants, pathology, and trauma surgery.
Dr. Soliman's distinguished career includes a D.M.D degree from Temple University of Dentistry and M.D. degree from Drexel University College of Medicine where he trained in Oral and Maxillofacial Surgery. Dr. Soliman is dual board certified in oral and maxillofacial surgery and dental anesthesia. A leader in his specialty, Dr. Soliman serves as Vice President of the Monmouth-Ocean County Dental Society and affiliated with Jersey Shore University Medical Center Residency program demonstrating a commitment to scientific knowledge and continuing education.