Jon Golub, D.M.D., Michael Golub, D.M.D.
Golub Orthodontics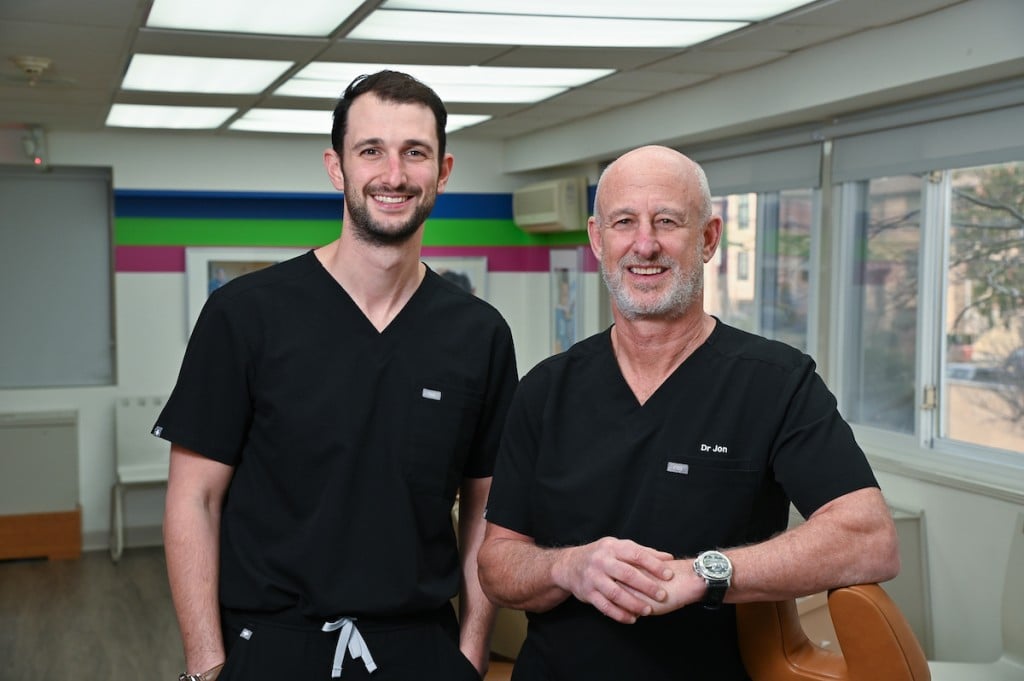 2185 Lemoine Ave., Fort Lee, NJ 07024 • 201.944.9208
354 Old Hook Rd., Westwood, NJ 07675 • 201.722.3600
6 Brighton Rd., #105, Clifton, NJ 07012 • 201.944.9208
goluborthodontics.com
Dr. Jon Golub and his son, Dr. Michael Golub, are committed to upholding the same principles of integrity and excellence that were instituted fifty five years ago by Dr. Michael's maternal grandfather. Applying comprehensive and efficient techniques, the dentists and their highly skilled staff provide cutting-edge orthodontic treatment to children and adults in three state-of-the-art locations.
As graduates of Tufts University School of Dental Medicine, the devoted practitioners strive to give the highest level of orthodontic care, always working to exceed their patient's expectations and provide an exceptional experience. As a member of the American Board of Orthodontics, Dr. Michael brings a modern, innovative approach to the practice. The doctors are particularly proud of their in-house clear aligner program which gives the doctors and their patients greater control, precision, value, convenience and flexibility. In addition to providing excellent care to every patient, the dentists are keenly aware of the importance of strong relationships with both their patients and other dentists who are an integral part of the treatment process. The doctors availability to patients and their dentists is fundamental to maintaining their stellar orthodontic practice.
Golub Orthodontics is dedicated to giving children something to smile about. Dr. Jon and his wife, Jamie, travel throughout the world to impoverished countries participating in dental outreach projects. Dr. Michael was selected by the Massachusetts Dental Society as a recipient of the prestigious '10 Under 10′ award, recognized for outstanding contributions to his field and his humanitarian work. He is a founder of "The Passion Project" which connects dental students with volunteer opportunities in countries in need of dental care. The practice welcomes new patients into the Golub Orthodontic "family."