JOSEPH F. DelPrete, D.M.D.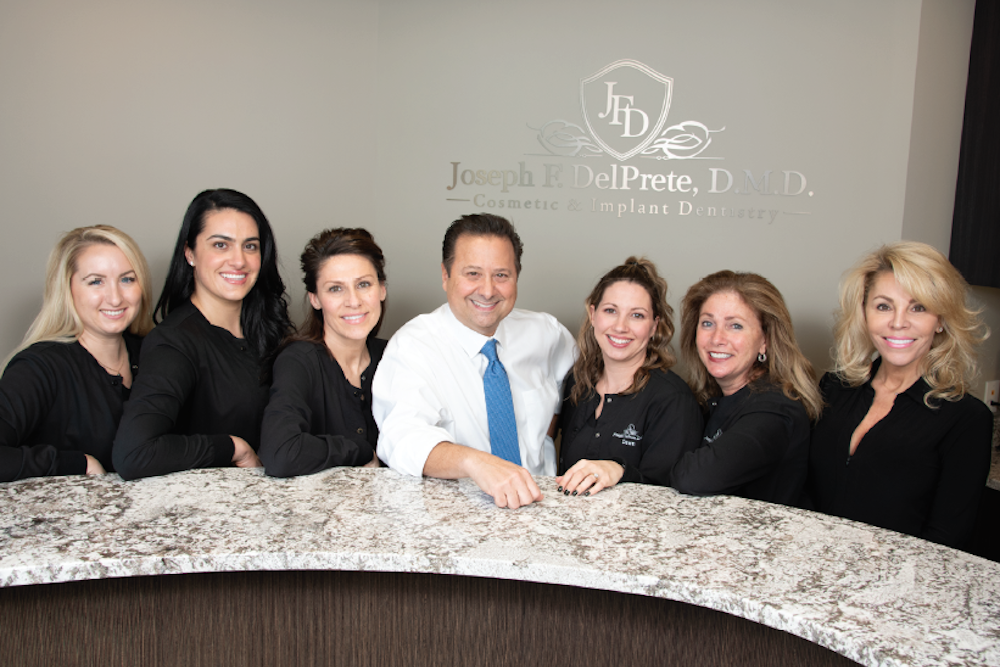 PATIENTS OF DR. JOSEPH F. DelPrete, a cosmetic and restorative specialist, can expect complete collaboration toward the pathway to a beautiful and healthy smile. Working with his patients, each smile is carefully created to fit naturally and blend seamlessly. He truly believes a smile has the power to captivate.
Dr. DelPrete worked in practices in Manhattan and central New Jersey before taking over a practice in Franklin Lakes in 1997. Today, the boutique practice is located in a brand new, fully equipped state-of-the-art space where he and his exceptional staff assist in all your dental needs. "We are a patient-oriented practice from seeing patients promptly to taking as much time as needed to explain treatment options and inform patients about steps toward additional preventative care."
Graduating summa cum laude from Tufts University School of Dental Medicine, Dr. DelPrete was chosen as Valedictorian of his class and received the prestigious Restorative Excellence Award. Following dental school, he received additional training at Booth Memorial Medical Center in New York City where he further enhanced his skills in the dental arts. In order to deliver the absolute best quality treatment to his patients, Dr. DelPrete knows that education is paramount. Dr. DelPrete and his entire staff maintain the highest levels of accreditation and pursue continuing education on a regular basis. "I owe it to my patients to continually learn ways to make things better," says Dr. DelPrete. He is also a member of several professional organizations including The American Dental Association, The Academy of General Dentistry and the American Academy of Cosmetic Dentistry.
777 Franklin Ave., Suite 101, Franklin Lakes, NJ 07417 • 201.891.1171 • drdelprete.com