Joseph M. Dalbon, D.M.D.
The New Jersey Center for Laser and Cosmetic Dentistry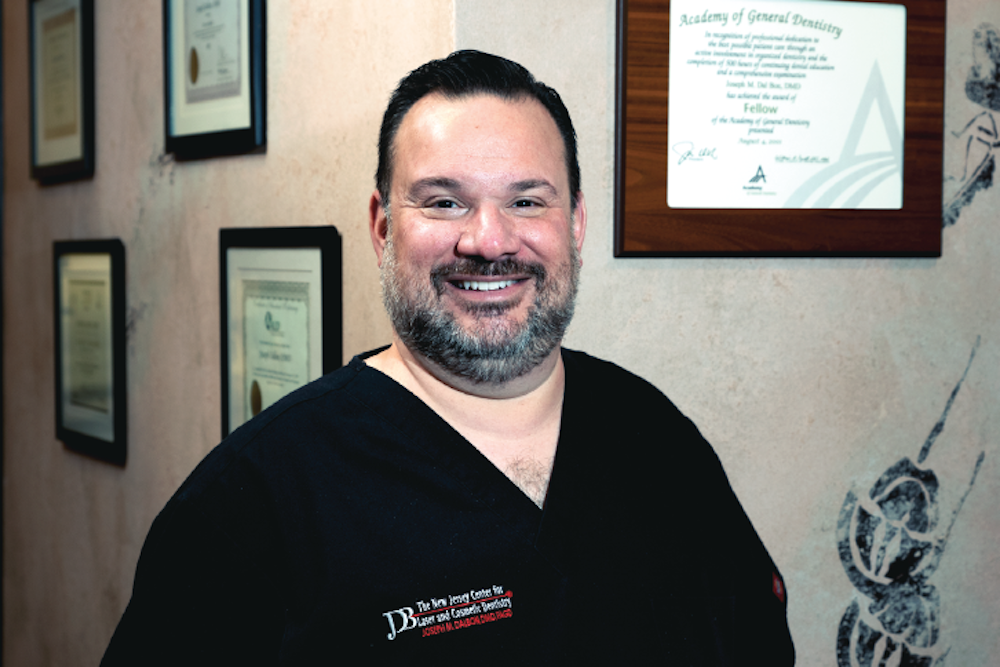 DR. JOSEPH DALBON has brought an innovative and conservative treatment for gum recession to his West Caldwell dental practice. The Chao Pinhole® Surgical Technique is largely performed on the West Coast where it was developed by Dr. John Chao. Dr. DalBon travelled to California to be personally trained by Dr. Chao.
According to a study by the CDC, nearly half of all American adults suffer from gum recession. When gum recession occurs, the root structure of the tooth becomes exposed. This means that tooth decay and other problems can affect the teeth along the gumline and beneath it. Since healthy gums are essential for a healthy mouth, getting gum recession treated is important for lasting dental wellness.
The Chao Pinhole® Surgical Technique is a minimally invasive option for treating gum recession. Traditionally, gum recession is treated with uncomfortable gum grafting which involves cutting away of donor tissue from the roof of the mouth and suturing that tissue over the areas of gum recession. Dr. DalBon's patients have found that when compared to gum grafts, the Chao Pinhole® Technique is more comfortable, has faster recovery, has no cutting or sutures and has excellent, natural looking long-lasting results.
If you think you may be a candidate for the Chao Pinhole® Technique, please contact Dr. DalBon at 973-244-2424 to arrange a free consultation.
1019 Bloomfield Ave., Suite 1A & 1B, West Caldwell, NJ 07006 • 973.244.2424 • drdalbon.com