JOSEPH MASON III, D.M.D., FAGD & DANIEL C. LEITMAN, D.M.D.
BELLEVUE AVENUE DENTAL ASSOCIATES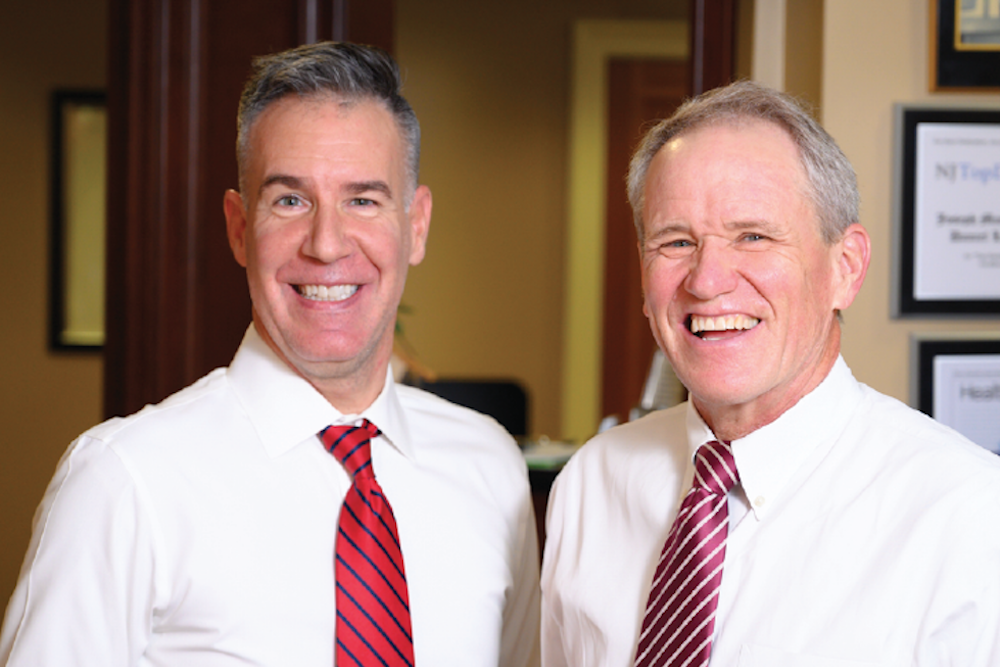 DR. JOSEPH MASON III has been practicing dentistry for 37 years at the same location in the historic section of Montclair. During that time, he has had the privilege to work alongside a devoted staff, whom he feels have contributed to the office's success and who have helped to create a warm and caring environment for the patients. Dr. Daniel C. Leitman has been with the practice since 2003 and shares the same patient philosophy. Along with the entire staff, the doctors strive every day to provide patients with excellent dental care by blending technology with years of clinical experience.
Bellevue Avenue Dental Associates is a general, comprehensive practice including cosmetic dentistry, restoration of implants, pediatrics and Invisalign. The doctors confer with the area's finest specialists when needed to assure the careful coordination of patient's dental care.
The family practice welcomes patients of all ages and offers convenient hours including early mornings and Saturday appointments. The staff is available to help patients with insurance and benefit questions and makes every effort to utilize available dental coverage. Handicap accessible convenient parking is available in the rear of the building.
203 Bellevue Ave., Upper Montclair, NJ 07043 • 973.744.5466 • drjosephmason.com