JULIANA YUN, D.D.S., P.C.
RAMSEY PERIODONTICS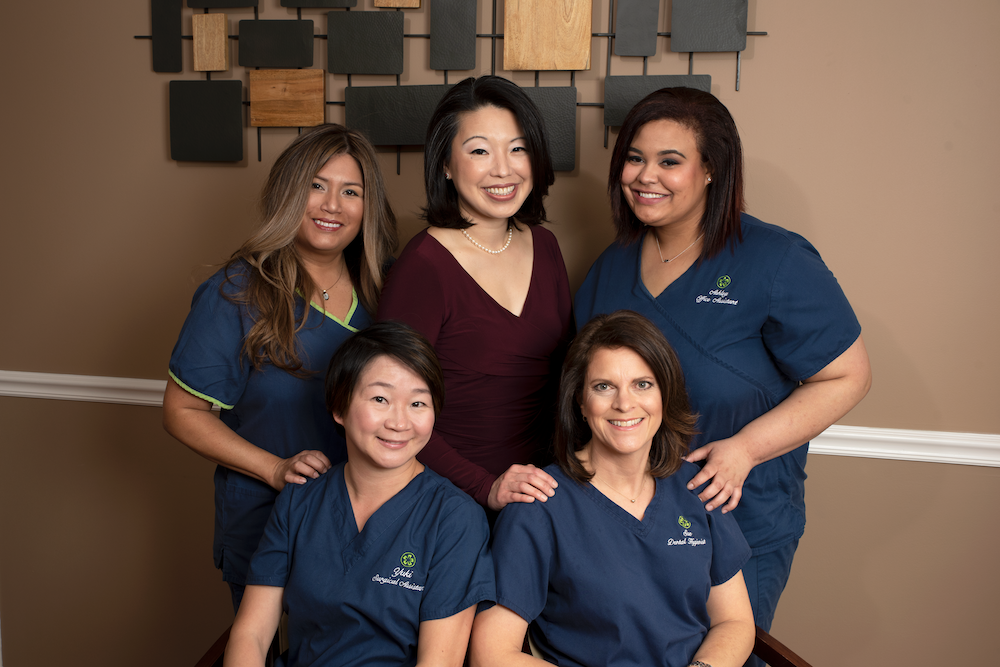 DR. JULIANA YUN credits her late father for her decision to become a dentist. As the first Korean dentist in New York City, he paved the way and exemplified the meaning of trusted doctor and friend. His best advice "Never forget that the mouth you are treating is connected to a human being with feelings and emotions," are words by which Dr. Yun practices every day.
Dr. Yun's expansive career including work in the United States Navy has given her a broad understanding of patients from all walks of life. Dr. Yun's proudest accomplishment is the personal connection patients have with her and the practice's loyal and dedicated team. "Patient care is a team approach that starts from our friendly and attentive front desk staff, Maggie and Ashley, to my caring and kind assistant, Yuki and my talented right-hand periodontal hygienist, Sue. From the first phone inquiry to the doctor's personal call following any procedure, patients feel welcomed and safe in Dr. Yun's gentle hands. "Getting to the bottom of why a person came to my practice is the first and most important step," explains Dr. Yun. "When someone presents with periodontal disease and requires treatment, it's important to understand the history so I can get them back to a point of health."
Dr. Yun, a board-certified periodontist, offers a wide scope of periodontics from cosmetic crown lengthening to periodontal plastic surgery, extractions, implants, deep cleanings and full arch implant placement, to the treatment of periodontal disease.
"The support and respect of my peers and patients is how I gauge my success. State-of-the-art technology and surgical skills are expected," she says. "What sets our office apart is its warmth, humanity and giving patients the best possible care."
116 North Franklin Tpke., Ramsey, NJ 07446 • 201.825.7677 • drjulianayun.com