K.C. Wenning, D.M.D.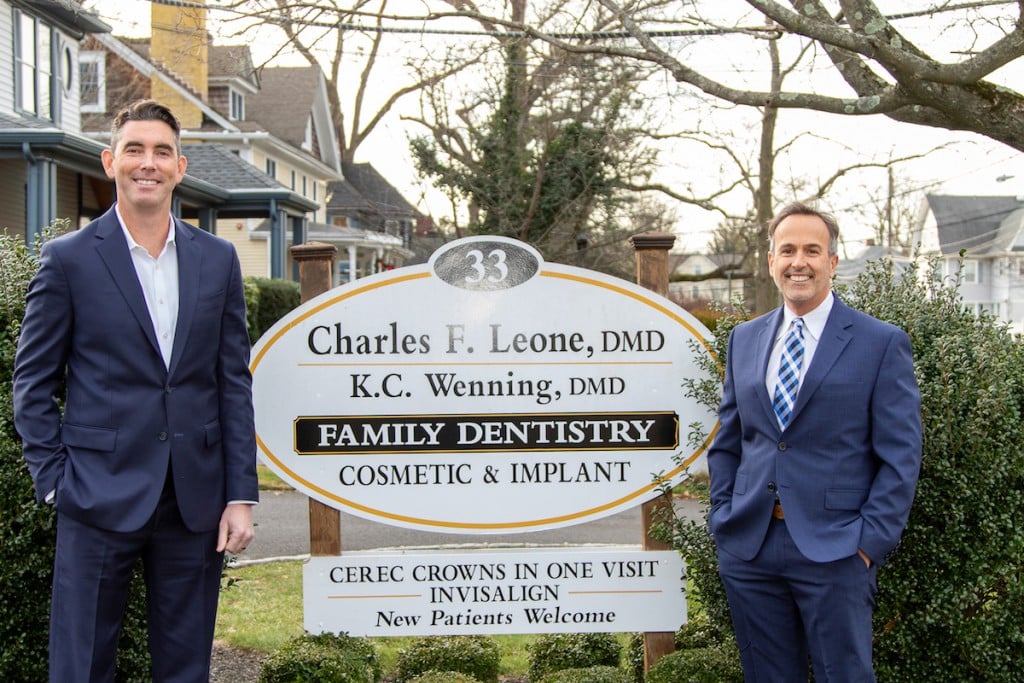 33 Reckless Place, Red Bank, NJ 07701 • 732.741.1770 • leonewenningdental.com
Coming to work every day is a privilege for Dr. K.C. Wenning and his partner, Dr. Charles F. Leone. The family dental practice has been serving the community for 70 years working hand in hand with generations of loyal and steadfast patients. The doctors and their caring and competent staff are dedicated to providing the best possible dental care and creating beautiful smiles while promoting long-term health. The practice offers general, comprehensive, cosmetic, restorative, invisalign, crowns in one day and implant treatments.
Dr. Wenning is a graduate of The University of Medicine and Dentistry of New Jersey and completed his general practice residency at Hartford Hospital in Connecticut.
As life-long residents of Monmouth County, both doctors are strong believers in bettering the community. Through participation in the local schools, Big Brothers and free dental programs for low income and special needs families, they share a commitment to giving back and are readily discovering opportunities where they can lend their expertise.