Keeping Cancer on the Run
A Toms River woman doesn't miss a step while fighting breast cancer.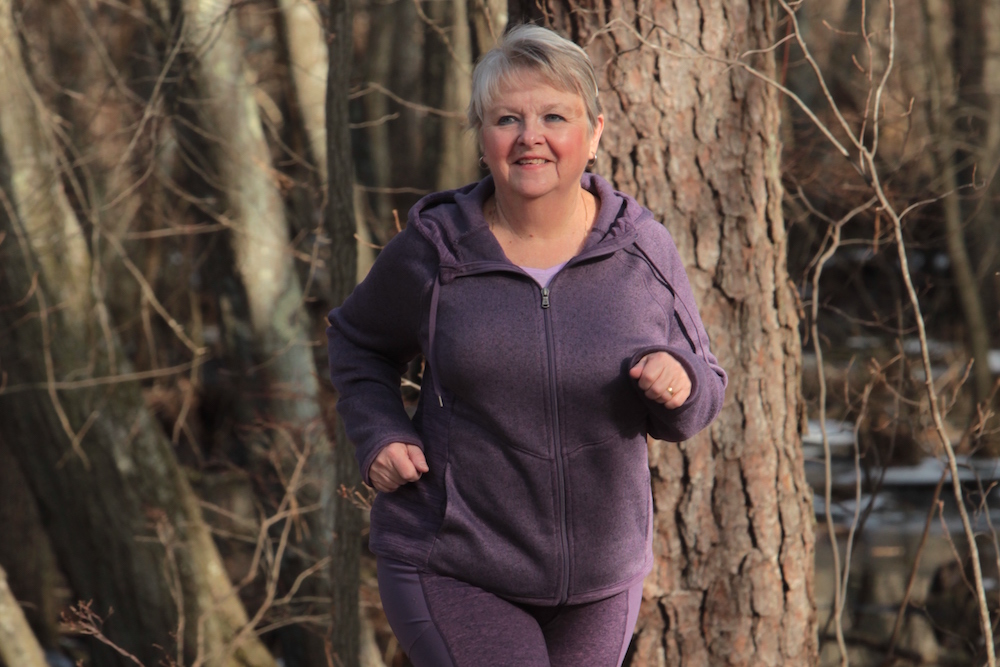 WHEN BRIDGET ROOT GOT THE NEWS THAT SHE HAD BREAST cancer, her first response was, "I don't have time for this. I have a family vacation to Disney World in 10 days." Root loves everything about Disney. And when her treatments at Monmouth Medical Center were all done and she was cancer-free, she paid the hospital her highest compliment: "I am a big fan of Disney's customer service. Monmouth's customer service is just as excellent."

CONTROLLING YOUR RISK
SOME RISKS FOR BREAST CANCER, such as family history and ethnicity, cannot be controlled. There are certain factors, however, that are within your control, including:
Use of oral contraceptives: Taking birth control pills slightly increases your breast cancer risk compared with women who have never used them.
Drinking alcohol: Breast cancer risk goes up if you drink just one glass of wine, beer or mixed drink a day. The more you drink, the higher your risk.
Your diet: Choose to eat healthy foods, rather than foods high in fat.
Long-term use of estrogen and progestin medicines after menopause—known as hormone replacement therapy (HRT). Using HRT for two or more years may create a higher chance of breast cancer. Talk to your doctor about the right course of treatment for you.
Excess weight, especially after menopause: Overall, your risk of breast cancer is lower if you stay at a healthy weight with a body mass index (BMI) below 25.