Kerrin "Kerry" O'Brien
O'Brien Realty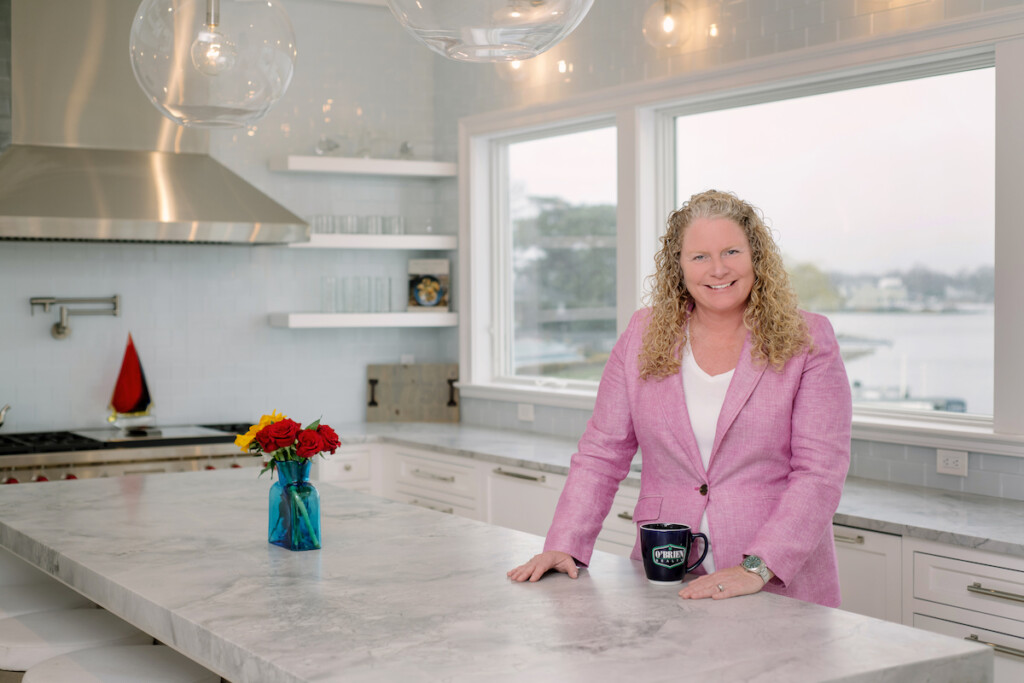 37 Beach Rd., Monmouth Beach, NJ 07750
O: 732.229.3532 • C: 917.567.0684 • www.kerrinobrien.com • kerrinob@gmail.com
Kerry O'Brien is one of Monmouth County's top producers and has spent years ensuring that the family firm she founded with her partner, Tammy, became synonymous with above-and-beyond customer service and results. She's been a successful broker for many years and has achieved the Platinum certification of New Jersey Realtors' Circle of Excellence Sales Award several years in a row.
Whether for a client or colleague, Kerry is never too busy for consultation and loves to lend her extensive knowledge base to anyone it can help. She's also always working to better leverage the resources and reach of O'Brien Realty for her clients—utilizing the latest technology to showcase seller homes and give buyers a better feel for prospective properties. Additionally, virtual offices in New York and Florida make relocations to and from popular destinations easier.
Buyers and sellers may be at odds around the negotiating table, but Kerry understands the value of ensuring everyone feels respected. Keeping both parties on great terms makes her clients' transitions easier and has given the O'Brien name a reputation for being easy to work with among other New Jersey realtors. One buyer in Monmouth Beach agrees: "I was unlucky enough to be bidding against a buyer Kerry represented. And smart enough to have Kerry represent me shortly thereafter. Nobody knows the area better. She's savvy, gives good advice, has imagination, is smart, and worked hard for us. And in the process, became a friend to boot."
The O'Brien Realty mantra is trust, loyalty, and respect. Embodying those principles has taken them from a small "mom and mom" operation to a major player in residential, multi-unit and commercial real estate with five offices and over 200 agents in less than ten years. While their family might be a lot larger now, Kerry insists that nothing has changed in the way they approach their work: "It's always been a labor of love. The team and I are serving many more people than when I started out, but it's all built on the same work ethic, professionalism, and client-first attitude."
Other clients see that and acknowledge how Kerry's commitment to delivering sought-after outcomes is unmatched. One seller in Rumson says, "I believe that Kerry stands high above other local agents and real estate companies. While others talk, she brings results. She managed to find her own buyer for a high-end waterfront property. She accommodated negotiations and helped with every step of the selling process. We appreciate her help and professionalism."
Born and raised in Monmouth Beach, Kerry moved back to her beloved beach town to grow her family and her business. In addition to the existing virtual offices in New York and Florida, Kerry will open a new virtual office in Tennessee in Summer of 2023. She recently received her Title License and will open the O'Brien Title Company. The latest venture will help O'Brien Realty strengthen its goal of top-of-the-line customer service from start to finish.
Kerry cares about her community—she sits on the Board of Trustees for Monmouth Medical and is a board member of the Visiting Nurse Association. In her free time, she is dedicated to doing philanthropic work for Shore to Help, SPCA, and other local charities.