Langosta Lounge
Feed the entire family at this Asbury eatery.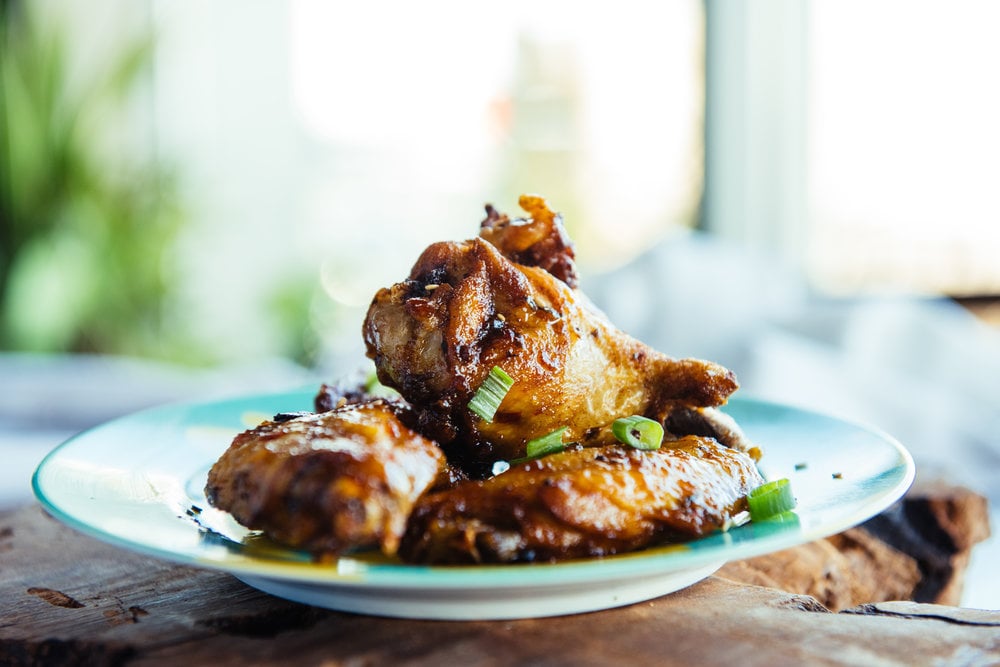 THERE'S SOMETHING ABOUT THE smell of the sea on the breeze while strolling on the boardwalk at Asbury Park that whets one's appetite. But what to do if you have a four-legged friend along with you? The answer: Head over to the pet-friendly Langosta Lounge's outdoor seating area.
After shooting the cover for this magazine, my group and I (including my chocolate lab, Bella) dropped in for lunch. Our server, Judy, could not have been more gracious while seating us, and we settled in to enjoy the view. If you've never been, the Asbury boardwalk makes for great people watching.
We browsed through the appetizer menu that boasted tempting plates like calamari, lobster rolls and Langosta's take on poutine, but we opted to start with the Oh Hi Wings and the Thai lettuce wraps. The wings were perfectly charred but juicy, and the glaze was delicious. The habañero in the sauce brought a delightful heat while the sweetness of the agave cooled everything down. The lettuce wraps were excellent as well with the ground chicken, scallion and cilantro mixture floating in the bibb lettuce wrap perfectly accompanied by the spiced rice noodles. I happen to love spicy food, but if you're unsure, I recommend an ice-cold Kona Island lager or a delicious cocktail to keep things comfortable.
The apps being on the lighter side, I wrestled with the idea of ordering pulled pork or a personal pizza before deciding to tuck into a Gilligan burger for my meal. I was in for a treat. It's not hard to make a good burger, but an exceptional burger is difficult to find. This one was certainly the latter. Think gourmet Big Mac and you're close. Two perfectly grilled beef patties topped with gooey American cheese, shredded lettuce and delightfully sour pickles (I removed my tomatoes) set the stage for the remarkable house-made Thousand Island dressing. The sriracha ketchup accompanying the crispy fries put the whole thing over the top. Across the table, one of my lunchmates raved about the tuna poke bowl with arugula, which she ordered from the selection of specials. The bowl, she noted, was a perfect blend of sweet and spicy flavors.
We were all stuffed after our meals so we decided to share the island rice pudding for dessert. The dish—a wonderfully creamy blend of rice, coconut milk, pineapple and shaved almonds with a hint of ginger—was so good we almost managed to finish it off.
If you happen to find yourself wandering around Asbury Park with your best friend and wondering where you might grab a bite, you can't do much better than the Langosta Lounge. Pleasant service, great food and a relaxed vibe add up to a fantastic beachside meal. Bella recommends the sriracha fries!
—Stephen M. Vitarbo
Langosta Lounge, 1000 Ocean Ave., Asbury Park,
732.455.3275; langostalounge.com