Last Minute DIY Hairstyles for Summer!
Spice up your look with some summer DIY hairstyles that you can ACTUALLY do yourself!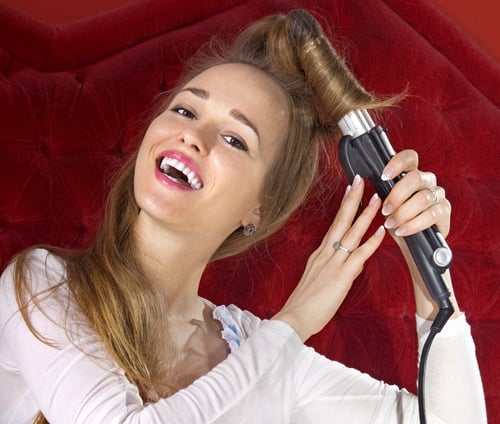 You may get sick of always wearing your hair the same way (boring ponytail or straggly strands). So why not try out different hairstyles, especially fun styles that you read about or see on other people (like celebrities). The DIY hairstyles in magazines always look amazing and are incredibly enticing. However, it can sometimes seem as though you never seem to perfect the masterpieces, created by professional hairstylists, featured on the glossy pages in front of you. You may be wondering if it's just you or does every attempt seem to be a bust? Since we all don't have hairstylists at our beck and call, we need to leave our hairstyles in the fate of our own hands; how unfortunate for us! Nonetheless, don't get discouraged! Pick up that brush, smear that mousse, and tousle those locks around because here are a few DIY hairstyles that you can ACTUALLY do yourself!
1) The Classy Bun
The wannabe ballerina in us should always fall back on this easy, quick to do up-do. Not only is it classy, but also this chic hairstyle requires little to no skill! Use some product, like mousse or gel, and rub through your hair to keep the flyaways at bay. Pull your hair into a ponytail and wrap it around itself in a circular motion. Use bobby pins to keep in place.
2) The Fishtail Braid
The ever so popular fishtail, seen on many celebrities, is a great alternative to the old school braid. Although it may look intricate, it is actually quite simple to recreate. Start by pulling your hair over to one side. Split the hair into two sections as opposed to three for the braid. Take thinner sections of hair (or however thick you want the pieces to appear) from the back of each section, cross it over the front, and tuck it behind the opposite section. Continue this process, switching from left to right, and you will have mastered the fishtail braid.
Hint: Sporadically grabbing larger pieces of hair, mixed with thinner pieces will give it that messy, textured look. Finish with a hair tie and use hairspray all around to keep the pieces intact.
3) The Sleek Ponytail
Often seen on models and celebrities the sleek pony is a favorite for everyone. This no fuss no muss hairstyle is as simple and easy as they come. Use some product, like mousse or gel and rub through your hair to slick down any flyaways. Pull your hair back into a ponytail and voilà, your done!
Hint: A few tips to spice up your look. For an edgy look, tease the hair at the crown of your head and bring out the Jersey in you to create a bouffant, leaving the sides tightly slicked back. Also you could leave a piece of hair out of the ponytail and use that piece to wrap around the hair tie, hiding it, and creating an actual "hair" tie.
4) The Messy Runway Braid
While hair is still damp rub root booster on your roots and mousse throughout your hair. Next use a diffuser to volumize your hair and create waves/curls depending on your hair type. While blow-drying your hair use your fingers to position the hair to one side coming completely from the opposite side of the head. Then use your hands to scrunch your hair, giving it volume at the roots. Loosely braid your hair leaving the top voluminous and messy. Use bobby pins to keep pieces together if desired, but remember it's supposed to look messy!