Laufer, Dalena, Cadicina, Jensen & Bradley, LLC
The law firm of Laufer, Dalena, Cadicina, Jensen & Bradley, LLC.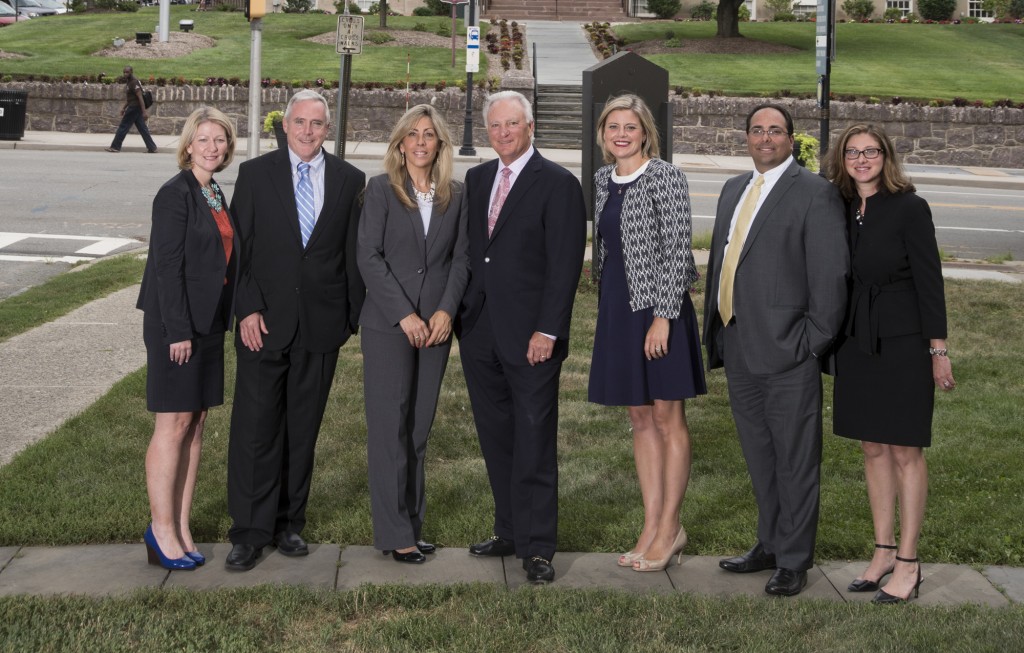 THE LAW FIRM OF LAUFER, DALENA, CADICINA, JENSEN & BRADLEY, LLC continues to have a long, strong and wellrespected presence in Morris County. Committed to family law and related matters, the firm's lawyers handle divorce, custody, relocation, domestic violence, domestic partnership disputes, pre-nuptial agreements, mediation and collaborative law.
Family-related legal issues can become complex and emotional and we have the recognition and experience necessary to handle any divorce or family law issue. Serving a full range of clients, including cases involving complicated financial assets and investments, our attorneys have a reputation for successfully knowing when to handle matters aggressively or understanding when it's in a client's best interest to seek a more pragmatic compromise. As court-approved economic mediators with extensive training and experience, we are able to offer our clients interested in resolving their differences outside of court with alternate dispute resolution options— arbitration, mediation or collaborative law.
Our accomplished and dedicated lawyers are involved with the Morris County Bar Association. William Laufer* has also served as a past President. Joseph Cadicina* is currently Treasurer and Christine Dalena*, James Jensen*, Michelle Benedek and Terryann Bradley* are active members. Recent industry and peer recognition of our distinguished group of lawyers includes six firm lawyers named to the New Jersey Super Lawyers List** and four firm attorneys named to the New Jersey Rising Stars List**. Firm founder, Mr. Laufer, and Mr. Cadicina were both recognized as one of the Top 100 in the state by the Super Lawyers List**. Ms. Dalena was named Top 50 Women Attorneys in the New Jersey Super Lawyers List** in 2010, 2011 and 2012.
When choosing a law firm specializing in family law, consider one that's highly experienced in the local court system and with local family law judges for the best and most appropriate legal strategies. Our office is conveniently located directly across from the Morris County Courthouse. Contact us for a discreet and respectful consultation about your needs.
*Attorneys named in the New Jersey Super Lawyers List for 2018.
** The attorneys of Laufer, Dalena, Cadicina, Jensen & Bradley, LLC noted above were selected for inclusion on the Super Lawyers and/or Super Lawyers Rising Stars list(s) published by Thomson Reuters for the years noted. Attorneys were selected in accordance with the process described at www.superlawyers.com. This advertisement has not been approved by the New Jersey Supreme Court.
23 Cattano Ave., Morristown, NJ 07960 • 973.285.1444 • lauferfamilylaw.com