Leave the Travel Mug at Home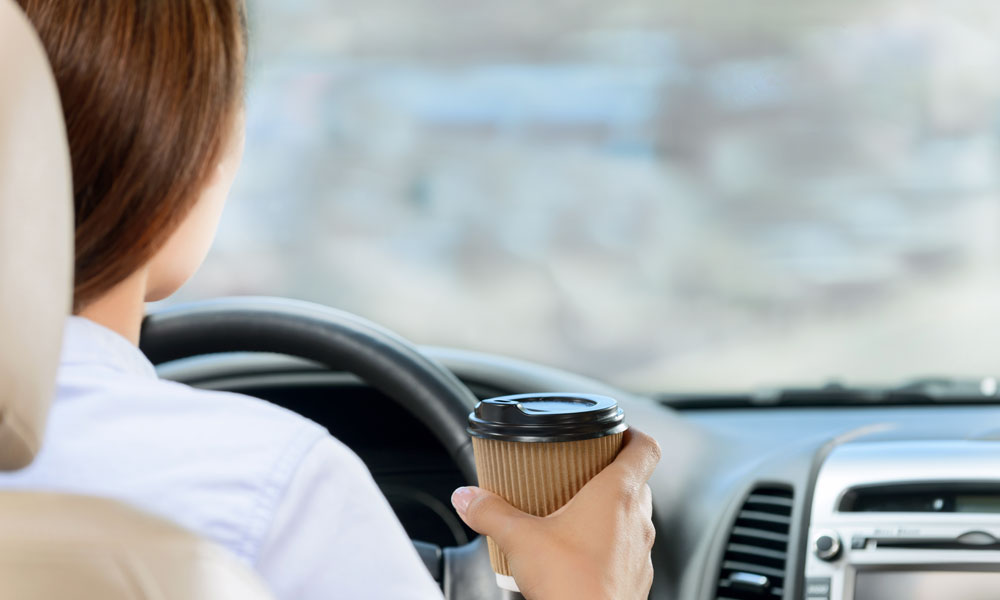 We've learned the hard way of the dangers created by texting while driving. Heck, some of us can't steer clear of obstacles while walking with our heads buried in our smartphones. But drinking coffee? Sipping from a water bottle? Munching on chips?
A bill recently introduced by State Assemblyman John Wisniewski will make you think twice about chowing on that drive-through burger or enjoying your morning java while driving to work. The bill, if approved, will authorize law enforcement to ticket motorists who engage in anything "unrelated to the operation of the vehicle, in a manner that interferes with the safe operation of the vehicle." While the proposal won't specifically prohibit drinking coffee while driving or anything and everything else we do behind the steering wheel—eating, arguing, reading, shaving, putting on makeup, etc.—the idea has touched a nerve with some Central Jersey Health & Life staffers and readers. The bill is currently before lawmakers in Trenton. You can stay up-to-date by visiting the New Jersey State Legislature website: www.njleg.state.nj.us.