Living with Celiac Disease
Avoiding gluten is the only way to do it, and Saint Barnabas Medical Center can teach you how.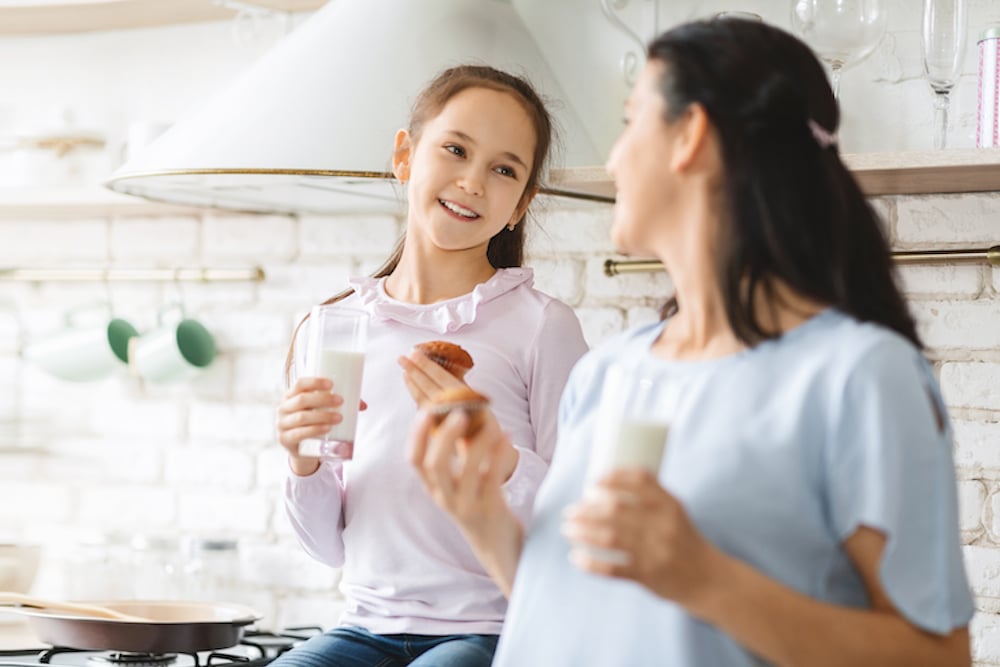 If nutrition has a public enemy these days, it just might be gluten. Every restaurant, grocery store and food product out there now proclaims gluten-free options, because more and more Americans believe gluten—a protein found in wheat, rye and barley—to be the cause of any number of uncomfortable digestive symptoms.
But beyond just abdominal discomfort, the most serious concern of ingesting gluten is celiac disease, a genetically inherited autoimmune disorder that affects the small intestine. When a person who has celiac disease consumes gluten, his or her immune system responds by attacking the villi, the small structures that line the small intestine and are responsible for absorbing nutrients from food. Celiac disease thus inhibits the absorption of these important nutrients into the body. If it's not treated, celiac disease can lead to other health problems, including osteoporosis, infertility, neurological symptoms, vitamin deficiency and, in rare cases, cancer.
About 3 million people in the U.S. suffer from celiac disease, according to the Centers for Disease Control and Prevention. Those with a first- or second-degree relative who has celiac disease are more likely to have it themselves. In fact, if one family member has it, about 1 out of 10 other family members likely has it as well, and the disease-causing gene is relatively common.
"Up to 40 percent have the genes," says Michelle Pasia, registered dietitian and clinical coordinator of The Kogan Celiac Center at Saint Barnabas Medical Center. "But only 1 percent have the disease," she adds. It's not known why some develop the disease while others don't, she says. Stress has been implicated in developing celiac disease, but the evidence is unclear. Some people merely experience gluten intolerance, which causes digestive issues but does not involve an autoimmune attack against the digestive tract.
Symptoms of celiac disease can vary by age, and each person reacts differently. [See sidebar.] The only way to treat celiac disease is to avoid gluten entirely, Pasia says. That's not easy. Not only is it found in the grains mentioned above, it can be in products like vitamins and supplements, toothpastes and lip balm. Education is the greatest weapon against the disease, and The Kogan Celiac Center offers a number of programs designed to help patients live with it.
"We offer one-on-one nutrition counseling, support groups, cooking demonstrations and more," Pasia says. The center also sends experts out to attend community, school and religious health fairs and festivals to spread the word about gluten and how to live without it. "The most challenging is eating out at restaurants or parties," she says. "There is always the risk of cross-contamination. If you have celiac disease, your food can't even touch something with gluten."
Thankfully, the food world has caught up with the need for gluten-free products. "There are a lot more options now than there were years ago," Pasia says. Here, she offers a recipe for one of her own:

GLUTEN-FREE BANANA CINNAMON BREAKFAST MUFFINS
Yields: 12 muffins
INGREDIENTS:
2 cups certified gluten-free oats
2 very ripe bananas
1 cup vanilla Greek yogurt
3 Tbsp. brown sugar
2 eggs
1½ tsp. baking powder
½ tsp. baking soda
2 tsp. cinnamon
DIRECTIONS:
Preheat oven to 400°F and prepare and spray a 12-cup muffin pan. Put everything into a food processor or high-powered blender and blend for 2-3 minutes or until oats are processed. Pour into prepared muffin pan. Bake 15-18 minutes. Add fruit, nuts or other toppings of your choice.
SYMPTOMS OF CELIAC DISEASE
The American Academy of Family Physicians breaks symptoms out by age group:
In infants and young children:
Digestive symptoms. These include abdominal pain, bloating, vomiting, diarrhea and constipation.
Feeling irritable, fretful, emotionally withdrawn or excessively dependent.
Failure to grow and gain weight.
Damage to tooth enamel.
Obesity or becoming over-weight.
In teenagers:
Digestive symptoms such as diarrhea and constipation.
Delayed puberty.
Slowed growth and short height.
Hair loss.
In adults:
Digestive symptoms, such as diarrhea or constipation (less likely than children).
General feeling of poor health, including fatigue and bone or joint pain.
Irritability, anxiety and depression.
Missed menstrual periods in women.
Osteoporosis (loss of cal-cium from the bones) and anemia.
Other common symptoms in people of any age with celiac disease include:
Lactose intolerance—a problem digesting milk products.
Dermatitis herpetiformis—an itchy, blistery skin problem.
Canker sores in the mouth.