Local Buzz
Monmouth news, reviews, tips & trends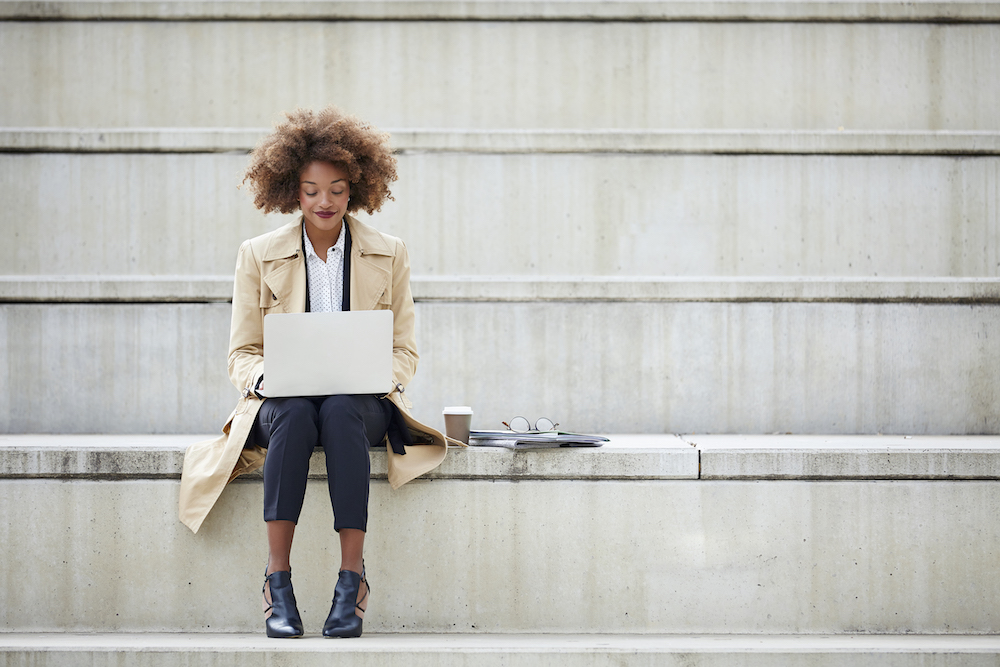 GARDEN STATE GIRL POWER
New Jersey is faring fairly well for the fair sex, according to newly collated info from WalletHub—but there's room to improve. The state was ranked as the 11th best state overall for women. Factors such as female unemployment rate, median earnings, poverty levels and graduation rates were factored in. We also ranked 17th for women's economic and social well-being and an impressive 7th for women's health safety, as the Garden State has hospitals with good gynecology rankings, one of the lowest rates of women who are uninsured, a high percentage of physically active women and great preventative health care, which considers women who are up-to-date on cervical and breast cancer screenings.
DOGGY & ME
Here's the perfect chance to spend more quality time with your canine. Purr'n Pooch Pet Resorts of Tinton Falls is bringing back its weekly DOGA classes—that's doggy yoga classes, of course—in which humans and their four-legged companions can learn and enjoy activity together. The $12-per-session classes are held weekly on Mondays from 6 to 7 p.m.—just in time to unwind for the busy week just under way.
PURR'N POOCH PET RESORT, 86 GILBERT ST. WEST, TINTON FALLS, 732.842.4949
EASTER EATS
Along with going to church and hunting for eggs, you're going to need to chow down on Easter. If you'd rather spend that Sunday, April 21, visiting with the family than slaving away in the kitchen, have your holiday brunch at one of these Monmouth spots. Just make your reservations ASAP—these popular places book up fast!
AVENUE, LONG BRANCH
23 OCEAN AVE., 732.759.2900
ASBURY FESTHALLE & BIERGARTEN, ASBURY PARK
527 LAKE AVE., 732.997.8767
CJ MCLOONE'S, TINTON FALLS
560 SHREWSBURY AVE., 732.758.0800
MCGILLICUDDY'S TAP HOUSE, LOCH ARBOUR
601 MAIN ST., 732.531.5555
THE MOLLY PITCHER INN, RED BANK 88 RIVERSIDE AVE., 732.747.2500
REMINGTON'S, MANASQUAN
142 MAIN ST., 732.292.1300
RIVER ROCK RESTAURANT & MARINA BAR, BRICK
1600 RTE. 70 #70, 732.840.1110
SPRING LAKE MANOR, SPRING LAKE 415 NJ-71, 732.449.6630
THE NEW SCHOOL
One River School of Art + Design is expanding its franchise in New Jersey with a new branch in Middletown. The school offers personalized art classes and digital design courses for kids, teens and adults, such as drawing, sculpture, cartooning, intro to photography and intro to Photoshop. "We strongly believe that Middletown and surrounding Monmouth County towns are looking for art-based inspiration to have fun and to learn and/or to build a portfolio of their work," director Joe Kaplan says. Classes are slated to begin April 29, with grand opening weekends planned for April 27–28 and May 4–5.
ONE RIVER SCHOOL OF ART + DESIGN, 1275 ROUTE 35, VENTURA PLAZA BUILDING B, MIDDLETOWN, 732.737.8283, ONERIVERSCHOOL.COM
PET IT LIKE BECKHAM
If you're in the market to adopt a new pet, how about one with celebrity roots? In December, New York Giants wide receiver Odell Beckham Jr.'s Perro de Presa Canario breed dog named Eris delivered her litter of puppies at Green Leaf Pet Resort in Millstone, where the pooch had previously been trained. Now the Monmouth County resort is handling the adoptions of her 10 babies and hoping to place them in loving homes. Best yet: A portion of all proceeds from the adoptions will go to the Prisoners Assisting Warrior Services (PAWS) Program, which trains service dogs to assist wounded veterans.
GREEN LEAF PET RESORT, 23 BURNT TAVERN RD., MILLSTONE TOWNSHIP, 609.259.1500.
LAST CALL
We're just a few weeks away from farmer's market weather (and beach weather!), but it's not too late to enjoy the only indoor farmer's market in Monmouth County. Every Wednesday from 1 to 6 p.m. inside Bell Works in Holmdel, local vendors sell soups, freshly baked breads, Italian specialties, desserts, dips and more. But you better get there ASAP, as it's closing for the season Wednesday, May 1.
BELL WORKS, 101 CRAWFORDS CORNER RD., HOLMDEL, 732.226.8818
CULINARY CORNER:
YOUR CUP OF TEA
After a brief hiatus due to flooding, Teascapes, a tea store and lounge in Atlantic Highlands, is back in business. The quaint shop sells customized loose teas, tea accessories and light, gluten-free fare, and it even hosts tea parties, tastings and etiquette classes, which—hint hint—would make a memorable gift idea for Mother's Day.
TEASCAPES, 68 FIRST AVE., SUITE K, ATLANTIC HIGHLANDS, 732.203.5100
NEW BAKER IN TOWN
We're still mourning the demise of Carlo's Bake Shop, but its replacement just might fill its void. Alfonso's Bake Shoppe, a family-owned bakery that has been running in Staten Island since 1970, opened its first Jersey Shore location in Red Bank in January, and we're thrilled to have them here. Customers can choose from freshly baked bread, cakes, pastries, pies, cookies, rolls, muffins and doughnuts, but Alfonso's is most known for its out-of-this-world cannolis and made-to-order cakes. We're salivating already.
ALFONSO'S BAKE SHOPPE, 86 BROAD ST., RED BANK, 732.212.8802
UP YOUR BRUNCH GAME
Consider this your new favorite breakfast and lunch spot. Maeberrie Market is half market selling desserts, flowers and vintage houseware, half sit-down restaurant offering breakfast and lunch (and occasionally dinner). The ambience is cozy too, with china, wooden chairs, exposed brick and fresh blooms that seem to be inspired by the homes designed by Joanna and Chip Gaines on Fixer Upper.
MAEBERRIE MARKET, 504 MAIN ST., AVON-BY-THE SEA, 732.807.3279
PIÈCE OF PIZZA DE RÉSISTANCE
How do tacos on top of a pizza sound? We'll find out how it tastes when Tony Boloney's, a pizza chain in Atlantic City and Hoboken known for its out-of-the-box slices, opens at Pier Village in Long Branch on May 15. The company's 30-lb. pizza pie topped with 24 tacos (!), a Tuesday-only special, has become a viral Internet sensation, but if that's not your thing, you'll find plenty of other options here, from the "Jersey Fist-Pump" to the "Jewish Cowboy." There are also gluten-free and vegan options. As the massive menu itself says, "indecisive peeps, beware."
TONY BOLONEY'S, 50 CHELSEA AVE., LONG BRANCH. 800.560.1586