Local Buzz
Reviews, news, tips and trends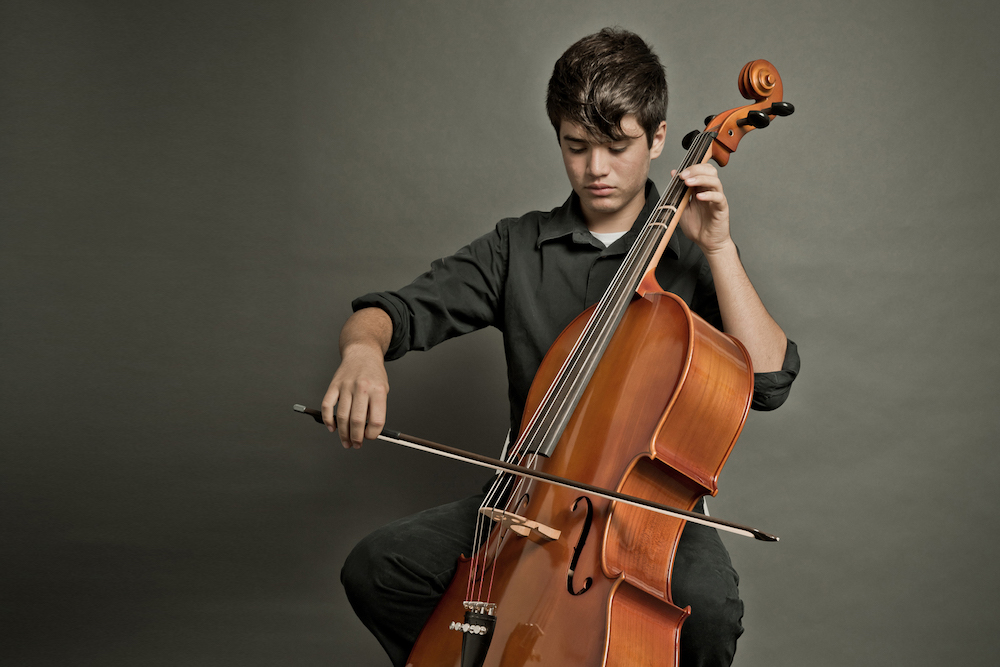 What an Honor
Know a gifted or special student in arts education? Newark's New Jersey Performing Arts Center's Department of Education has established a new scholarship. As a tribute to Robin Hodes Jacobs, an accomplished pianist and choral singer, special education teacher and public accountant who passed away last year, NJPAC has instituted the Robin Hodes Jacobs scholarship, which will be given annually to young participants in NJPAC's programs who show a special appreciation for music education. Call 973.353.7566 to make a contribution in support of this scholarship, or visit njpac.org to learn more.

Burritos on the March
Bubbakoo's Burritos started as a small establishment down the Shore 10 years ago and has since expanded into a multi-location operation across the state, including a new spot in Budd Lake/Mount Olive. Chalk up the eatery's success to its made-to-order burritos and bowls, each of which is made with fresh, high-quality ingredients and innovative flavors, such as ghost pepper or a General Tso's burrito (though vegetarian options like a bean-cheese-guacamole combo are available too). More good news: There are two more locations in the works for Parsippany and Morris Plains.
BUBBAKOO'S BURRITOS, 100 RTE. 46, BUDD LAKE, 862.254.2533, BUBBAKOOS.COM
La Famiglia
Huge portions, fresh ingredients, homemade pastas and staff that treats you like family are just some of the things that make Nicholas Anthony's Family Kitchen—a BYO trattoria in West Orange that replaces Due Amici—a new Italian favorite. Pro tip: Call ahead to book a reservation, as this new hotspot gets crowded quickly, especially on weekends.
NICHOLAS ANTHONY'S FAMILY KITCHEN, 450 MAIN ST., WEST ORANGE, 862.520.1252, NICHOLASANTHONYS.COM
A Mediterranean Feast
Enjoy food inspired by Greece, Turkey, Morocco, Lebanon, Italy and Cyprus at Pasha Mezze Grill, a quaint spot that opened in Lake Hiawatha during the holiday season. The menu offers Mediterranean fare—such as beef skewers, tabbouleh salads and kefteh—along with more traditional items like pan-seared salmon and rigatoni.
PASHA MEZZE GRILL, 94 NORTH BEVERWYCK RD., LAKE HIAWATHA; 973.265.4982

Walk it Out
Now that the weather is warming up, there's no excuse not to get outside and start exercising. And Livingston just made it easier to do so by establishing The Walking Club, a seasonal weekly event in which members walk around town to get fresh air (and meet some fresh faces). The Walking Club is free and open to adults 18 and over, and it's held Fridays from April 12 to May 31, 10 to 11 a.m., weather permitting; your hour will be spent walking the 1.75 miles around the reservoir at the South Mountain Recreation Complex in West Orange. Pre-register by contacting Jessica at 973.535.7961, ext. 227, or emailing jekelly@livingstonnj.org.

Kids' Kudos
Reporting from Legoland
Julio Arostegui is living the dream. The Chester resident is one of five kids in the tri-state area joining Kiditor-in-Chief Waverly Winchester to be a Legoland Lego Kid Reporter. As you'd expect, it's a pretty sweet gig; the 9-year-old and his cohorts will share updates on, get a sneak peek at and attend launch events for the Legoland theme park, set to open in 2020 in Goshen, N.Y. The Cub Scout and junior taekwondo black belt will also get four annual passes, Legoland-branded swag and a commemorative microphone, not to mention a once-in-a-lifetime experience that we're sure will get him into the college of his choice in 2028.
Full Stem Ahead
Many of us learned science, technology, engineering and math in grade school, and one Livingston teenager wants to be sure kids throughout the world have the same opportunity. Molly Cantillon, a sophomore at Newark Academy, started Techshare Project, an initiative that will bring STEM subjects to underprivileged kids. Why the need? Molly got the idea after visiting her grandfather, who lives in a remote village in China where technology resources are limited. Molly plans to raise money to buy essentials, including computers and school supplies, to bring to children when she returns to China later this year. She has also partnered with Peace Corps of Santo Domingo with plans to hold a robotics workshop in the Dominican Republic.

Gifts Galore
Whether you're on the hunt for the perfect housewarming present, in need of a graduation gift or just want some cute new chotchkes for your home, a new gift shop in Montclair is just the place. Pazzazed is stocked with handcrafted gifts and beautiful home décor that you won't find at any of the national chains. Plus, it has special New Jersey-themed gifts such as pillows, coasters and wall hangings for Montclair and the surrounding towns, so you can show off your hometown pride.
PAZZAZED, 11 MIDLAND AVE., MONTCLAIR, 973.509.0180, PAZZAZED.COM

Sopranos on the Big Screen
Don't you love it when the best-ever TV series set in New Jersey is back in the news? The Sopranos house in Montville, which was featured in a few Season 6 episodes of the HBO series, has officially sold for $2.3 million. But the major headline surrounding the long-running series about an Italian mob boss is that the movie prequel has been given a title and release date. Ladies and gents, mark your calendars for Sept. 25, 2020, when New Line Cinema will release The Many Saints of Newark. The film will explore Tony Soprano's life in the 1960s, as it is set during the Newark riots of 1967. Nineteen-year-old Michael Gandolfini, the late James Gandolfini's son, will play young Tony in the film.

NKOTB in NJ?
We're calling it now: Essex County is basically the new Hollywood. Eighties boy band New Kids on the Block paid a visit in January to Cedar Grove High School, where they spent 18 hours filming their new music video for their song "Boys in the Band." The video, released in early March, also features a cameo from the Montclair State University cheerleading squad. And if you missed the hoopla, no worries; the Boston-based band will be returning to the area this summer when they play the Prudential Center on July 2 with Debbie Gibson, Naughty By Nature, Salt-N-Pepa and Tiffany for the "MixTape Tour."

Is Your Town Safe?
It seems as if every other week some organization releases a list of the most something-or-other places to live, but here's one ranking we're happy to be a part of. Washington Township in Morris County snagged the number-3 spot on the National Council for Home Safety and Security's 2019 list of "Safest Cities in New Jersey." Other Morris/Essex towns also made the top 20, including Chatham (#7), Madison (#11), Denville (#15) and Verona (#18).