Local Buzz
Monmouth News + Reviews + Tips + Trends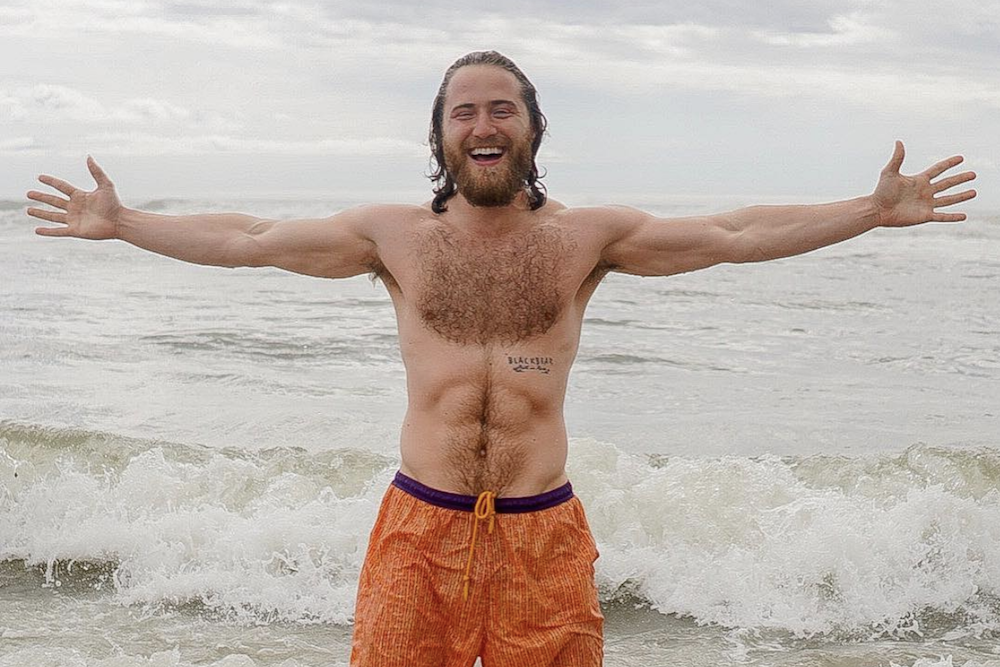 You Can Get There by Walking
He took a pill in Ibiza; now he's taking a stroll across America. Singer-songwriter Mike Posner plans to inspire others to "seize the day" by walking from New Jersey to Venice, California, by Christmas. He began his journey on April 15 right here in Asbury Park. The Grammy nominee will be performing acoustic shows at parks on his journey, and will use social media to keep his fans abreast of his whereabouts. (Posner was in Pennsylvania at presstime; follow his progress at @mikeposner.)
Go Green
With a nickname of The Garden State, it's not a shock that New Jersey is green, but just how green are we? According to a new WalletHub study, which looked at factors such as environmental quality, eco-friendly behaviors and climate change in each state, New Jersey is the 16th greenest state in the US of A. Our Northeast neighbors Vermont and New York snagged the top two spots on the list.
Praise for a School
Monmouth is lauded for its amazing public schools, and now the entire state is taking note. Knollwood School in Fair Haven placed third in a recent ranking of the state's 50 best public elementary and middle schools by the data analysis group Niche. The ranking isn't a complete picture because the numbers were based primarily on standardized test scores, but it's still good to be recognized.

Miami Comes to Monmouth
South Beach at Long Branch, a new oceanfront residential development that spans 1.7 acres, has won two prestigious awards at the Atlantic Builders Convention—for Best Mid-Rise/High-Rise Community and Best Interior Design Merchandising for a High-Rise Community. The kitchens in the two-, three- or four-bedroom residences are inspired by Miami, as are the terraces—each waterfront terrace is equipped with a built-in gas fireplace so you can entertain outdoors year- round, just as they do in Florida. The project will be completed and ready for residents to move in later this year.
Father's Day Fun
Stumped on what to do for Dad on Father's Day, June 16? Spend some quality time with him at any of these Monmouth County events, all of which have good ol' Pops in mind:
If he's a kid at heart: Dad goes on rides FREE at iPark in Freehold all day on Father's Day. He also eats free—if a member of the party buys an entrée— and gets a complimentary draft beer.
If he's a history buff: Travel back in time to the 1770s at the annual Battle of Monmouth Reenactment at Monmouth Battlefield State Park in Manalapan, taking place both Saturday and Sunday of Father's Day weekend, starting at 9 a.m.
If he's an outdoorsman: Trek out to Turkey Swamp Park in Freehold from 2 to 5 p.m. for the annual Freshwater Fishing Derby. Prizes will be awarded to dads (and kids) who catch the longest fish in three different categories.
If he's a racing fan: Treat Dad to a tasty brunch and place bets on the horses at Monmouth County Race Park. Dads get FREE admission for the day! There will also be raffles, a Father's Day ticket drawing and fun activities for the kiddos.

A Horse of a Different Color
The Casino Pier carousel in Seaside Heights is officially closed for business after 87 years—at least until it hopefully finds its new and improved home elsewhere on the boardwalk—but it just may have some competition. A new vintage-style carousel is coming to Pier Village in Long Branch as part of its massive expansion project. This carousel will feature 43 wooden and hand-carved figurines and will be enclosed with glass, so it can be used year-round. The plan is for the carousel to be ready for riders by summer 2020.

On a Roll
Missing your burger fix every time you go to Monmouth Mall now that Bobby Flay's famed Bobby's Burger Palace has closed? You won't be down about it for long, because Shake Shack is taking its place. Mayor Anthony Talerico Jr. confirmed the town has received approval to build the new restaurant in the Eatontown shopping center, though specific details about when it plans to open haven't yet been revealed. We can tell you what's on the menu, though—burgers, hot dogs, fries and what just might be the best shake you'll have ever tasted.

Wheels for Noah
Howell's Noah Salkowitz got a custom BMW for his birthday—and he's only two. The little boy was born with HADDS (hypotonia, ataxia and delayed development syndrome), a rare neurodevelopmental condition. To help him get around more easily, a group of sixth graders in the LEGO League Club at Cove Road School in Hazlet designed a motorized car just for him. The mini-BMW was donated by BMW of Mount Laurel, but the kids, working for six months during recess and after school, modified it to fit Noah's needs, such as by adding a roll bar for extra back support and changing the gas pedal to a horn on the steering wheel. Now little Noah is riding in style!
Culinary Corner
Rename that restaurant!
Wondering what happened to Whipped Creperie in Red Bank? It's moved a few doors down and rebranded itself as Cé La Vi, and it now offers not only tasty crepes and croissants but full breakfasts, lunches and dinners (chicken cordon bleu or seafood scampi, anyone?) and a kids' menu. There's just one hitch. The new name, a re-spelled version of a familiar French phrase, apparently belongs to a Singapore-based restaurant chain which, though it has no U.S. locations, does have trademark lawyers. The eatery may have to find a new new name, and management welcomes patrons' suggestions. That's life!
Cé la vi—or whatever, 16 Momouth St., Red Bank, 732.747.0076
Eat, energize, repeat
Fresh, healthy food you can grab on the go isn't always easy to come by. That's why it's exciting for Middletown to welcome Freshii, a healthy, fast-casual chain that offers customizable bowls, burritos, salads, wraps, soups, smoothies and juices. The food is designed to keep you energized and full—the place's motto is "Eat. Energize"—so yummy-yet-healthful options with ingredients like quinoa, brown rice and avocado are plentiful.
Freshii,
838 RT.

35,

Middletown, 732.275.0100