Local Buzz
Morris/Essex News + Reviews + Tips + Trends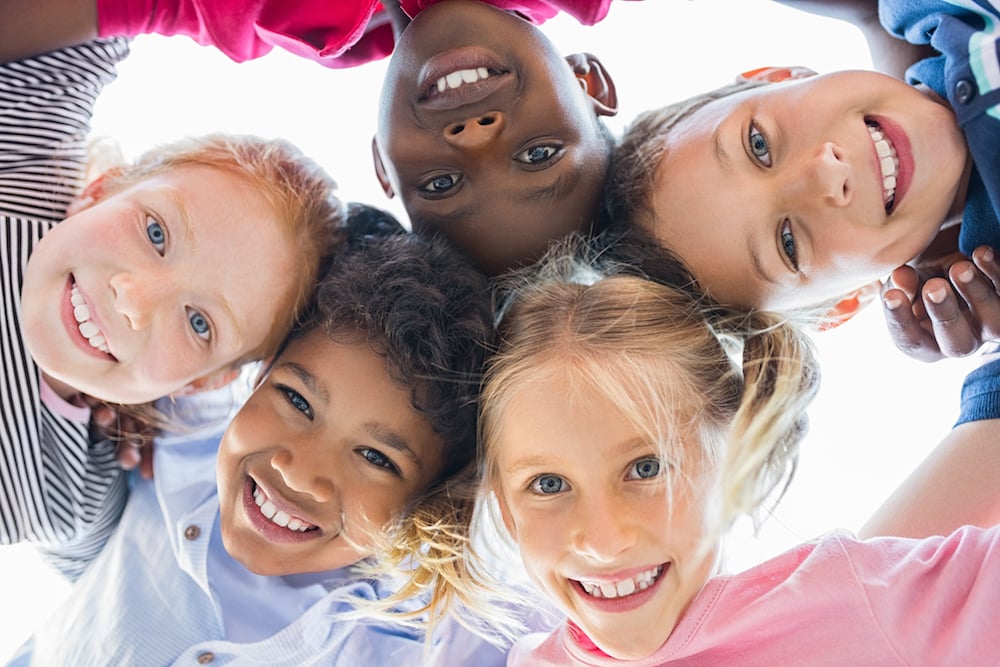 SUPER SCHOOLS
We all know our counties are lauded for their amazing public schools, and now the entire state is taking note. Essex's Wyoming School in Millburn and Morris' Mendham Township Elementary School placed second and third respectively in a recent ranking of the state's 50 best public elementary and middle schools by the data analysis group Niche. The ranking isn't a complete picture because the numbers were based primarily on standardized test scores, but it's still good to get recognized, isn't it?
STILL GOT IT
Statewide recognition is cool, but nationwide's even cooler. That's why Reservoir Tavern in Boonton is celebrating, as it's been named one of 56 Greatest Old-School Pizzerias in America by the national website The Daily Meal. The establishment is largely unchanged since it opened in 1936, with its rec room-style dining room and understated bar area. The pizza itself is what sets it apart, though—there's a line to get seated to grab a slice of pie seven days a week.
WE ARE THE CHAMPIONS
Millburn has long been one of the top-rated school districts in the state (see item at left); now it has one of the best robotics teams in the world. Millburn High School's VEX Robotics team, officially called Millburn Phreak Show, was crowned one of five champions in the VEX World Championship in Kentucky after competing among 1,650 teams from dozens of countries. Millburn is the first New Jersey team to win a division in the World Championship.

NEWARK GOES HOLLYWOOD
Don't worry if you noticed some 1940s-era cars on Newark's streets in mid-April; you weren't in a time warp. You likely came across the set of The Plot Against America, the HBO adaptation of Philip Roth's novel of the same name. The miniseries, which stars Winona Ryder and John Turturro, revolves around a Jewish family in Newark during World War II. The story presents an alternate history of America, one in which aviator Charles Lindbergh, considered by some to be a Nazi sympathizer, won the 1940 presidential election instead of Franklin Roosevelt. The miniseries also shot elsewhere in northern Jersey, including Jersey City, Clifton and Englewood, but the cast and crew will be back in Newark on and off until September, so keep a lookout!
JERSEY 'PRIDE'
June brings the official start of summer, but it's also known internationally as Gay Pride Month, in which parades, rallies and other events are held all over the world to celebrate the LGBTQ community. The most notable ones in the United States occur in such major cities as New York, San Diego and New Orleans, but Morris and Essex counties get into the spirit too. Here's how you can take part in Pride right here at home: •June 9: North Jersey Pride Festival This Pride celebration in Maplewood's Memorial Park is undoubtedly the biggest in North Jersey, bringing together the LGBTQ community and its allies for a full day (12–6 p.m.) of fun, including live music, more than 100 vendors, an expansive food court and the Rainbow Kids Zone. Maplewood is also the only New Jersey town to have a permanent "rainbow crosswalk" painted in the middle of a busy intersection—a gayfriendly gesture that is year-round.
July 11–14: Newark Gay Pride Newark's Pride celebration spans a full four days in July across the entire city. Activities include a parade, a festival and tons of educational opportunities for both kids and adults.
KUDOS
DESTINED FOR GREATNESS
One Bloomfield High School senior certainly has his pick when it comes to colleges. Emmanuel Odekunle has been accepted by 15 universities including Duke, Princeton, Penn, Brown and Columbia. Highachieving Odekunle, whose family immigrated from Nigeria, will likely be some sort of science major, and plans to attend medical school after college.
NEXT STOP: OLYMPICS?
Don't be surprised if this kid wins the gold in the 2024 Summer Games. Thirteenyear- old Bobby Alessio of Belleville competed in six events of the Level 9 Division (age 13–14), where he earned the gold medal. This is the teen's sixth New Jersey state championship in men's gymnastics. The student at Nutley's Good Shepherd Academy has been doing gymnastics since he was 3 and does indeed dream of being an Olympic athlete one day.

CULINARY CORNER
ORANGE YOU GLAD BURKE'S HERE?
Restaurateur David Burke is making himself at home in Essex County. The famed chef is taking over the restaurant at the historic Orange Lawn Tennis Club in South Orange. The menu offers modern American fare with an Italian touch and an extra focus on veggies and healthful foods—this is a tennis club, after all! But Burke fans can expect some of his signature dishes too, including bacon-on-a-clothesline, lobster dumplings and pastrami-smoked salmon. Only members get access to the 140-year-old (yet recently renovated) club itself, but the restaurant is open to the public with a dining membership, for which there is a small, one-time fee.
DAVID BURKE AT ORANGE LAWN, 305 N. RIDGEWOOD RD., SOUTH ORANGE, 973.552.2280
BEYOND THE SLAM
Chef Sam Freund has been known around these parts as "the Slamwich guy," as he's the one behind Madison's diner-esque Slamwich Scratch Kitchen. But he's also been demonstrating broader culinary skills since the Flanders opening of White Birch, an upscale BYO farm-to-table eatery that focuses on fresh, seasonal ingredients. Menu highlights include a pork-belly appetizer, a single raviolo, a cauliflower steak and roasted duck breast.
WHITE BIRCH, 380 RTE. 206, FLANDERS, 908.955.0443
YOU SAY YOU WANT A REVOLUTION?
The German-inspired bar Revolution is starting one right here in Morristown. The self-proclaimed "social brew house" is setting up community-style tables that encourage customers to put down their phones and talk in person with other patrons, just as one would at an old European pub. Adding to the community feel are new "unplugged" acoustic sessions every Thursday night, when customers can enjoy live music, grab a drink and even play a round of Uno with their new pals.
REVOLUTION, 9 SOUTH ST., MORRISTOWN, 973.455.0033
WE ALL SCREAM FOR GELATO
The best gelato in the country is made in Montclair. Mike Guerriero, owner of Gelotti Essex in Montclair and Caldwell, was one of 11 gelato chefs in America competing at Miami's Gelato Festival America 2019. And Guerriero's Blueberry Basil gelato was voted the best of the best by some lucky taste-testers and a panel of judges. Next up for Guerriero is the international Gelato Festival World Masters 2021 in Italy, where he will be one of three chefs representing the U.S.A.
WELCOME, MTV!
Does the state that produced Sinatra and Springsteen still have new musical worlds to conquer? Yup, and one of them will be won in August, when MTV's Video Music Awards come to New Jersey for the first time. Usually presented in New York or Los Angeles (though Miami and Las Vegas also have done turns), the "moonpersons" awards (switched from the gender-specific "moonmen" three years ago) will be handed out by an as yet unnamed hostperson at Newark's Prudential Center at 9 p.m. Monday, Aug. 26, in ceremonies to be broadcast live on—yes—MTV.

GET OUTSIDE
Need an excuse to enjoy the outdoors this summer? Here's one: Our area boasts award-winning parks. Essex County Grover Cleveland Park Playground in Caldwell/Essex Fells and Essex County Turtle Back Zoo African Adventure exhibit area in West Orange were each given statewide Excellence in Design awards by the New Jersey Recreation and Parks Association. The Essex Fells park was lauded for its intricately designed playgrounds—one for ages 2–5 and one for ages 5–12—including a mini-zipline and handicapped accessible equipment. Turtle Back Zoo's exhibit, meanwhile, displays giraffes, hyenas, lions and penguins. Grab the kids or grandkids and get going!