Local Buzz
News + Reviews + Tips + Trends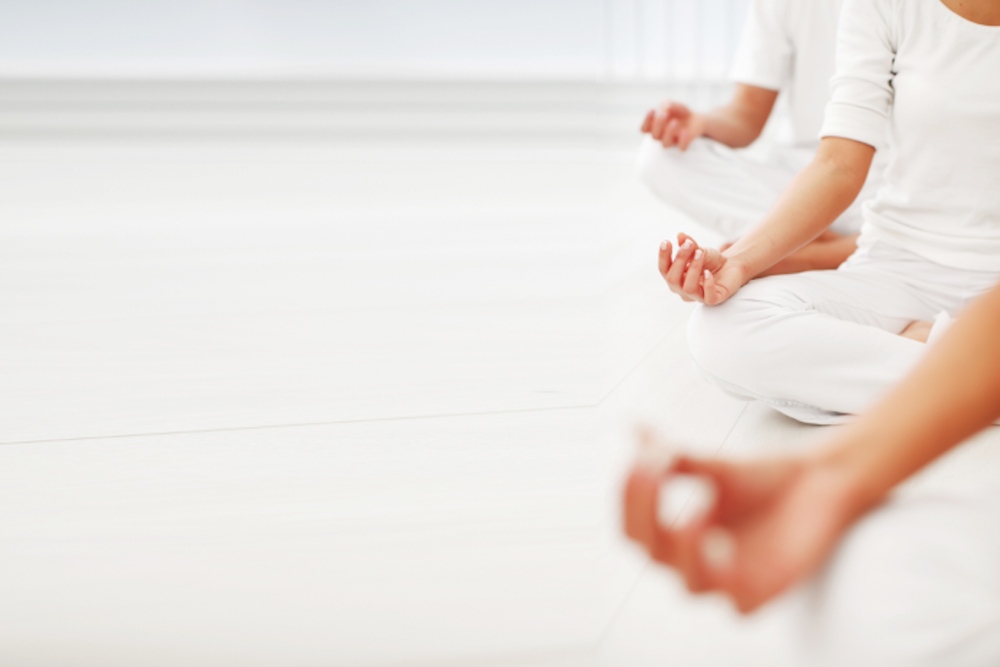 National Yoga Day
Amongst all the back-to-school and end-of-summer chaos, self-care tends to take a back seat this time of year. Perhaps that's why September has officially been dubbed National Yoga Month. Whether you're an advanced yogi or don't know your downward dog from your child's pose, there's a yoga class for everyone right here in Morris and Essex counties…and the benefits are tremendous. "A steady yoga practice can bring a sense of ease and balance to your body and mind," says Rebecca Frezza, owner of ZURA yoga studio in Montclair. "As you strengthen, stretch and tone your body, the focus on your breath will allow the mind to quiet, encouraging the release of deeply rooted stress and tension." Here are a few top-rated studios in the neighborhood to check out during National Yoga Month. And who knows? Maybe you'll like yoga so much it'll become your new go-to workout.
INNER SPIRIT STUDIO | WHIPPANY
Hot yoga is the heart of Inner Spirit Studio's business, but they also schedule cycle, silk yoga, barre and aerial yoga classes should participants want to change things up.
190 RTE. 10 W., WHIPPANY, 973.797.9775
BHAKTI BARN YOGA | GLEN RIDGE, MILLBURN
This studio, with two locations nearby, focuses mostly on Vinyasa yoga, which synchronizes breath with movements. But they also teach other interesting techniques including Kundalini, prenatal, gentle, restorative, alignment-based flow and chair yoga too.
10 HERMAN ST., GLEN RIDGE, 973.743.1211; 158 SPRING ST., MILLBURN, 973.232.6227
POWERFLOW YOGA | LIVINGSTON, MORRISTOWN
Most classes at this studio (which has a chain of franchises across New Jersey) are also primarily Vinyasa-based, but all of them are intense—in more ways than one. "The classes at Livingston Powerflow Yoga encourage and promote mental calmness," says Nicole Dockx, studio manager at Livingston Powerflow Yoga. "And there is no judgment in our yoga studio. You do you!"
40 MARKET ST., MORRISTOWN, 973.998.6277; 155 S. LIVINGSTON AVE., LIVINGSTON, 973.994.0051
ZURA | MONTCLAIR
Book a strength, movement or hot yoga class at this local studio, all of which will strengthen your body and clear your mind. They offer Pilates, kickboxing and belly dancing classes as well.
18 LACKAWANNA PLZ., MONTCLAIR, 973.233.0414
SOUTH MOUNTAIN YOGA | SOUTH ORANGE
Known for their warm, all-inclusive classes and friendly, knowledgeable instructors, SMY has straight-forward names for its sessions so you know just what you're in for; basic, mixed level, intermediate or advanced (with "gentle" and "intro" classes thrown in for good measure).
18 S. ORANGE AVE., 2ND FLOOR, SOUTH ORANGE, 973.763.4433

Onward and Upward (Mobility)
We already know Newark as one of Jersey's most well-known, largest and oldest cities (see "Talk of the Town" on page 24 for more on the Essex County seat), and now it's one of our most innovative too. Newark was chosen as one of 10 locations in the United States to participate over the next year and a half in a nationwide economic mobility project intended to address rising income inequality and declining economic mobility. "This national initiative to increase economic mobility will be a critical tool in our work toward achieving economic justice," Newark Mayor Ras Baraka said in a statement. "It will be especially valuable in our efforts to provide free legal help to low-income tenants facing eviction."
Culinary Corner
FROM FRANCE, WITH LOVE
Opened this summer by Daniel Boulud alumni Dominique Paulin and Olivier Muller, Faubourg is an authentic French brasserie nestled in the confi nes of busy Montclair. Diners can enjoy a boozy selection from the wine cellar, socialize with foodies on the outdoor patio or feast on delicacies in the bi-level indoor space. Montclair only has a few French restaurants on the main stretch of Bloomfield Avenue, so Faubourg's opening is groundbreaking for the area—and exciting for the locals who are itching for a delicious coq au vin.
FAUBOURG, 544 BLOOMFIELD AVE., MONTCLAIR, 973.542.7700
COMFORT FOOD WITH A TWIST
This is an alliteration we like the sound of: Bucco in Bloomfi eld is BYOB. The restaurant has been opened for just a few months but has already become a hot spot for traditional Italian fare like shrimp scampi and unique plays on favorites like lobster manicotti. Bucco also has daily specials like Monday's lobster mac and cheese with bacon or Wednesday's bacon-wrapped meatloaf, so it's worth booking a table any night of the week (except Tuesdays, when they're closed).
BUCCO, 61 WASHINGTON ST., BLOOMFIELD, 973.566.6100
NEW AND IMPROVED
The Montville Inn recently closed after centuries in business, but not for long. Chef Michael Cetrulo, the owner of Scala del Nonna in Montclair and Il Mondo Vecchio in Madison, has purchased the property and plans to open it this month under a new name and restaurant concept. The establishment will be similar to Cetrulo's others, with a few additional dishes and fun twists.

Kudos
SAILING INTO FATHER HOOD
While West Orange native Akram Omar served our country in a training exercise that took him to a series of Baltic countries, the biggest adventure of his life was waiting for him at home in New Jersey: newborn twins! Before the naval petty officer 1st class could meet his new bundles of joy, Omar first served in June as a boatswain's mate on the USS Fort McHenry in an annual international Baltic Operations exercise (or BALTOPS, for short). According to U.S. Navy officials, the program, which included personnel from 18 other countries, is designed to sharpen the skills of its participants and demonstrate unity in protecting the Baltic region. Through it all, the new dad cites his state roots as his secret to successfully navigating the Navy life. "Growing up in Jersey," Omar said, "I learned the importance of being patient." A lesson he'll undoubtedly get in parenting too!

A Hotel Close to Home
Views of Manhattan without even crossing the bridge? MC Hotel in Montclair is making that a reality for us North Jersey folk. The 159-room hotel under the Marriott umbrella, which recently opened, is the town's first full-service hotel in decades. But locals are perhaps most excited about the rooftop lounge and bar, which boasts sweeping views of the NYC skyline (and cocktails, of course). Also not too shabby is the hotel's lobby-level Allegory Restaurant, run by German chef Daniel Kill and with a focus on healthful vegetable-heavy, family-style dishes.
THE MC HOTEL, 690 BLOOMFIELD AVE., MONTCLAIR, 844.624.6835

Garden Sate, Indeed
According to the National Agriculture Statistics Service, New Jersey is the fourth-largest grossing state for floriculture in the country, which is basically a fancy term for flower farming and arrangement. But why has this niche area of gardening risen in popularity in Morris and Essex counties in particular, and what floriculture trends can we anticipate going into the fall season? Peter Nitzsche, agriculture and natural resources agent at Rutgers' Department of Agriculture and Natural Resources in Morristown, shares his insight and tips on how—and why—to get on board with this blossoming trend:
WHY IS FLORICULTURE ALL OF A SUDDEN SUCH A BIG THING IN OUR AREA?
While almost everyone appreciates attractive flowers, landscape plants and turf can be somewhat of a luxury in bad economic times. Since our economy is doing well, residents have more money to decorate and landscape their homes with horticultural crops.
WHAT FLOWERS ARE IN SEASON FOR FALL?
Traditionally, chrysanthemums are a big flower crop for fall. Mums have been bred to come in a huge range of sizes, shapes and colors, and different varieties bloom from late summer until the first hard freeze. Flowering kale and cabbage have also become a big seller as decorative fall foliage plants—they are typically treated as annuals like mums and add interesting colors and textures to fall displays.
WHERE DO YOU RECOMMEND PEOPLE SHOP LOCALLY FOR FLOWERS?
I typically recommend gardeners look to local farms, nurseries and garden centers for the best plant quality. There are certainly bargains at larger stores, but sometimes you get what you pay for.
WHAT IS ONE SIMPLE TIP YOU WOULD SHARE WITH FLORICULTURE NEWBIES? Late summer/early fall is a great time to do some landscape planting and lawn renovation. Everyone is always eager to go in the spring, but the warm, sunny days, cool nights and hopefully ample rainfall make this the perfect time to start so the arrangements can really grow by the following season.

Worth the Wait
If it feels like you've been awaiting the grand opening of the stores at Waterview Marketplace in Parsippany for years, well, you're not wrong. The shopping center has been in the works since 2012, and was supposed to open in 2015! But it's all happening now, folks, as many of the stores in the shopping plaza are open, including Homesense, Ulta, The Paper Store, DSW and Shake Shack. Whole Foods, Orangetheory Fitness, Med First and B.Good's opening dates are still up in the air, but we're hearing rumblings they'll debut before the end of 2019. Finally!