Local Buzz
Morris/Essex News + Reviews + Tips + Trends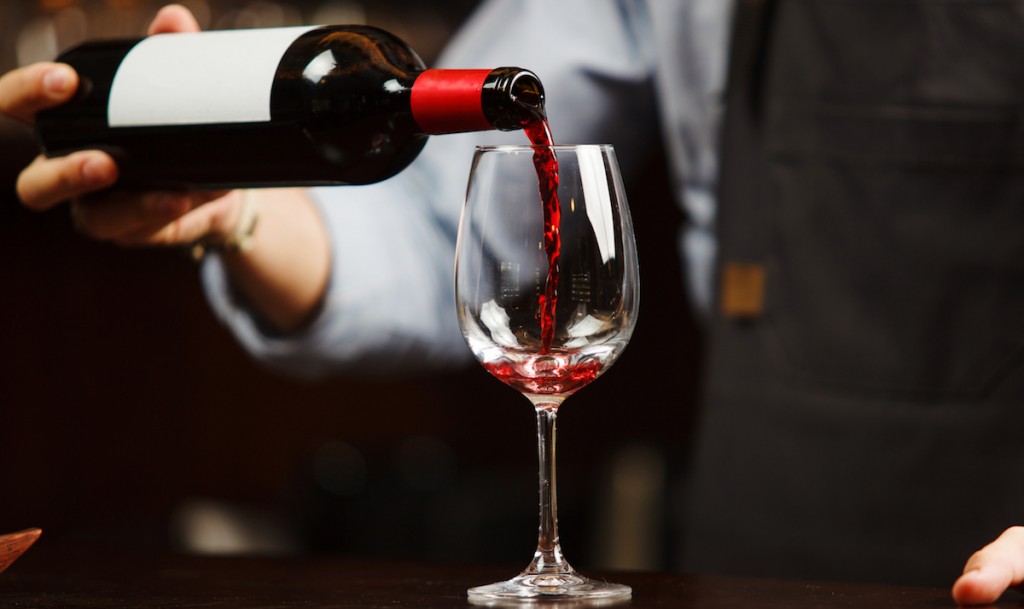 GOOD READS
In the spirit of J.R.R. Tolkien and J.K. Rowling comes local author Sherry L. Ross. This summer, the Morristown resident has been showcasing her debut novel, The Vinetrope Adventures, Book One: Return of the Vinetropes—a 450-page fantasy about the bond between a young girl and a fairy-like creature, Lucinda Vine-trope. Like Harry Potter and The Lord of the Rings, The Vinetrope Adventures is full of mysterious powers, fantastical creatures and thoughtful storytelling.The book is available in major bookstores and on Amazon. Ross also will be appearing at the Brooklyn Book Festival (Sept. 15), Independent Authors Book Expo in Roselle (Sept. 29), Collingswood Book Festival (Oct. 6) and World Fantasy Convention in Baltimore (Nov. 1-4).
NJ's Top Dog
State Sen. Anthony Bucco is working hard to pass a law that would designate the Seeing Eye dog as the official pooch of the Garden State. "That's not a breed," we can hear you muttering, but doggone if there's not a certain logic here. The 90-year-old Morristown-based philanthropic organization The Seeing Eye breeds dogs—mostly Labradors and golden retrievers—as service animals for the visually impaired, both locally and internationally. "It would be nice if a specific breed was recognized," says Vanessa Stoler, a Bloomfield resident and proud beagle owner. "But the Seeing Eye dog makes sense for the state, and it's a tribute to the service these dogs provide."
To become a law, legislation must be passed by the Senate and Assembly then signed by the governor. But considering Jersey officials recently established a state reptile (the bog turtle) and even a state microbe (streptomyces griseus), a celebrated canine would fit right in.
What breed would you nominate as New Jersey's official dog and why? We want to know! Email: editor@wainscot media.com.
Raise Your Glass!
You don't have to travel to a Tuscan winery for the pinot noir of your life. Wine Spectator has announced the winners of its annual Restaurant Awards, which pay homage to the best-of-the-best wine menus spanning 50 states and 75 countries. Out of the 3,759 honorees on 2018's list, 10 are right here in Morris and Essex counties.
We think this calls for a toast:
Jockey Hollow Bar and Kitchen, Morristown
Ruth's Chris Steak House, Parsippany
Blue Morel Restaurant and Wine Bar, Morristown
Hunan Taste, Denville
Rod's Steak and Seafood Grille, Morristown
Il Capriccio Ristorante, Whippany
Legal Sea Foods, Short Hills
Nero's Grille, Livingston
The Manor, West Orange
Moonshine Modern Supper Club, Millburn
An apple a day
Wait for October to visit pumpkin patches and beer festivals, but this month, head to a nearby orchard for an afternoon of apple picking. Farms are scattered throughout Morris and Essex counties, where friends and family can enjoy a day of pick-your-own activities (and pick up a dozen or two apple-cider doughnuts too). Here are some of our fall favorites.
Alstede Farms, 1 Alstede Farms Ln., Chester, 908.879.7189
Fairfield Farms, 177 Big Piece Rd., Fairfield, 973.227.1011
Stony Hill Farms, 15 North Rd., Chester, 908.879.2908
Sun High Orchards, 19 Canfield Ave., Randolph, 973.584.4734
Wightman's Farms, 1111 Mt. Kemble Ave., Morristown, 973.425.9819
KUDOS
SMART MOVES
Is your school making the grade? According to Department of Education statistics, the following were the top three public high schools in Morris and Essex counties with the highest average SAT score in 2017.
Essex
Millburn (1,326)
Livingston (1,240)
Glen Ridge (1,199)
Morris
West Morris Mendham (1,249)
Chatham (1,238)
Madison (1,237)
Culinary Corner
Pizza 4 You
You've heard of pizza with vodka sauce, but how about a slice with sambuca? Pizzeria 42 N Stuff has just opened in Dover, serving Italian comfort food and, naturally, plenty of pizza. You'll find traditional pizza as well as pies with a modern twist: chicken-bacon-ranch and a signature creation with sambuca sauce, fresh mozzarella and arugula. If that recipe sounds familiar, you've prob-ably tried it at the pizza shop's sister restaurant, Table 42, which is right next door.
What will you order? PIZZERIA 42 N STUFF, N. SUSSEX ST., DOVER, TABLE42DOVER.COM
Treat Yourself
Summer might be winding down, but warm weather treats last all year long. That's the thought driving the folks behind Waffles & Cream Café, a Parsip-pany eatery that opened last month. Their chalkboard menu boasts multiple ways to get ice cream or gelato: on a homemade waffle, in a cone or cup, or as a shake or sundae. But they do much more than dessert—you can stop by for an acai bowl and a cup of Joe (hot or cold, of course). Summer isn't done yet!
WAFFLES & CREAM CAFÉ, 148 PARSIPPANY RD., PARSIPPANY, 862.701.5062
MAKING A SPLASH
Forget the ice bucket challenge—Bridgette Hobart-Janeczko got really wet for charity. The 55-year-old Jefferson resident swam 28 miles around Lake Hopatcong on June 30—the first person ever to accomplish the feat—raising $5,000 for her hometown fire department. Her effort took 16 hours to complete. (She started her swim at 3:41 a.m.) This marathon swimmer's resume also includes the 20-mile Catalina Channel challenge and the 28.5-mile course around Manhattan—two-thirds of the Triple Crown of Open Water Swimming.