Local Buzz
Monmouth News | Reviews | Tips | Trends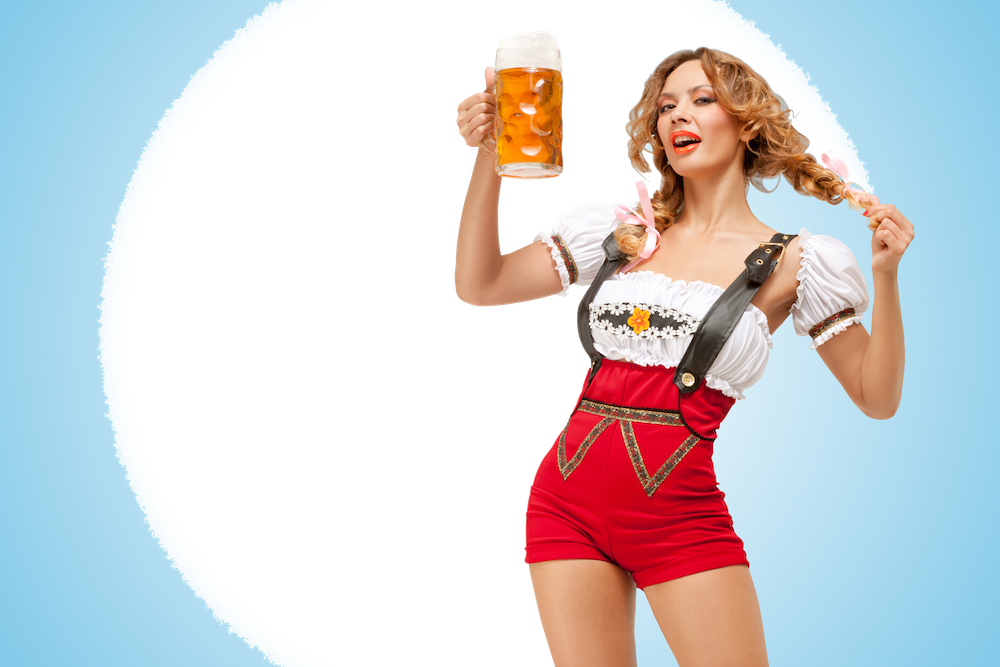 PERFECT TIME FOR A POUR
Who says you can't enjoy the Oktoberfest fun throughout the fall season? Enjoy German-inspired beers and eats now—and all year—at these local hotspots.
Kane Brewing Company (1750 Bloomsbury Ave, Ocean Township, 732.922.8600, kanebrewing.com): This one-of-a-kind brewery sells handcrafted, unfiltered, locally brewed American and Belgian brewskies. They also have self-guided tours on weekends.
Asbury Festhalle and Biergarten (527 Lake Ave, Asbury Park, 732.997.8767, ashburybiergaten.com): This upbeat biergarten offers classic German food, 31 premium beers and more than 60 bottled beers. With a 9,000-square-foot outdoor rooftop and a 6,000-square-foot indoor hall, you'll have plenty of room and endless options to indulge in.
Belford Brewing Company (84 Leonardville Rd, Belford, 732.769.7168, belfordbrewing.com): This 4-year-old brewery stands out for its dual tasting rooms—one feels like a traditional pub, and the other a boisterous bier hall.
CULINARY CORNER
Authenticity in Allentown
Owners Randy and Ally Forester have brought authentic Italian cooking to Allentown. The couple, who named their restaurant Osteria Radici after the Italian word for "roots," pays tribute to the country's various regions with the diverse, ever-changing menu. You won't find classic spaghetti swimming in tomato sauce here; instead, cannelloni with marsala braised duck and roasted lamb loin will leave you dreaming of Roma. OSTERIA RADICI, 4 S. MAIN ST., ALLENTOWN, 609.223.2395; OSTERIARADICI.COM
Mediterranean Dreams
Asbury Park staple Reyla offers modern Mediterranean dishes, snacks and cocktails whipped up by the talented chef Rob Santello. Come for their famous squid-ink hummus, stay for the gorgeous décor: High archways, minimalistic paintings and bare, stark white walls bring Greece right here to Jersey. REYLA, 603 MATTISON AVE., ASB
GET A TASTE OF THIS PICKLE(BALL)
Tennis is so 2017. The fastest-growing sport is pickleball, a variation on traditional tennis and ping-pong, where players use a paddle made of wood or composite material to swing a plastic ball over the table top net. More than 2.8 million Americans play it, and Monmouth County residents are catching on too. The YMCA of Red Bank has six pickleball courts that are open to the public seven days a week (and all year round). They also have pickleball tournaments so you can enjoy the game both recreationally and competitively.
YMCA OF RED BANK, 166 MAPLE AVE., RED BANK, 732.741.2504; CYMCA.ORG
KUDOS
We're honored to live in an area filled with notable residents, from artists and athletes to inventors and influencers. Add Nobel Laureate to the list.
Rumson resident Arthur Ashkin, a 96-year-old retired Bell Labs scientist, was awarded the Nobel Prize in Physics this fall by the Royal Swedish Academy.
Ashkin was cited for developing optical tweezers, a "groundbreaking invention" that is capable of capturing living bacteria and viruses without damaging them. He shares the award with Gerard Mourou of France and Donna Strickland of Canada.
At 96, Ashkin is the oldest person to receive the Nobel Prize. He worked at Bell Laboratories in Holmdel for 40 years before retiring in 1992.
ESPRESSO YOURSELF
On Nov. 23, take a break from Black Friday shopping and indulge in a warm beverage National Espresso Day. These neighborhood cafes will surely hit the spot:
Whipped Creperie (6 Monmouth St., Red Bank, 732.747.0076): This charming creperie not only offers six variations of espresso drinks, but also 29 different crepes in flavors like cookie butter and Buffalo chicken.
Coffee Corral (177 Drs. James Parker Blvd., Red Bank, 732.741.2326): This gem is an espresso lover's dream. Baristas are trained to make whatever espresso drink your heart de-sires, and they offer non-dairy alternatives. Pro tip: utilize their "text ahead to order" service so you can skip the line and sip your beverage even sooner.
Red Light Coffee & Espresso Bar (642 Newman Springs Rd., Lincroft, 732.219.9111): With beans that are internationally sourced and roasted locally in small batches, Red Light promises to serve only the freshest, most flavorful coffee to its customers. You can even order online and have the beans delivered right to your door.
TECH IT OUT
Nov. 30 is Computer Security Day, which makes now the best time to brush up on your tech skills. Teachers across the country are helping students do so by participating in Hour of Code. The initiative, taking place in December, is a global effort where schools dedicate an hour per school year to introduce students to computer programming. Here are some local school districts that have signed on to participate. Is your child's school signing up?
Holmdel
Manalapan
Marlboro Township
BRING YOUR CHECKLIST
Attention all shoppers: You don't have to dive into crowded malls and endure lengthy lines this holiday season. There are dozens of arts and crafts fairs in Morris and Essex counties that are filled with one-of-a-kind pieces that would make the perfect gift. Here are some shows to check out:
Nov. 17, 9 a.m. to 4 p.m.: Holiday Craft Fair, St. Paul's Church, 80 Em-bury Ave., Ocean Grove.
Nov. 24, 10 a.m. to 4 p.m.: Avon Craft Market, Avon-by-the-Sea Municipal Building, 301 Main St., Avon-by-the-Sea.
Nov. 30, 6 to 9 p.m.: Christmas Holiday Marketplace, St. John's United Methodist Church, 2000 Florence Ave., Hazlet.
Dec. 1–2, 11 a.m. to 4 p.m.: Holiday Craft Fair, Phoenix Performing Arts Center, 59 Chestnut St., Red Bank.