Local Buzz
November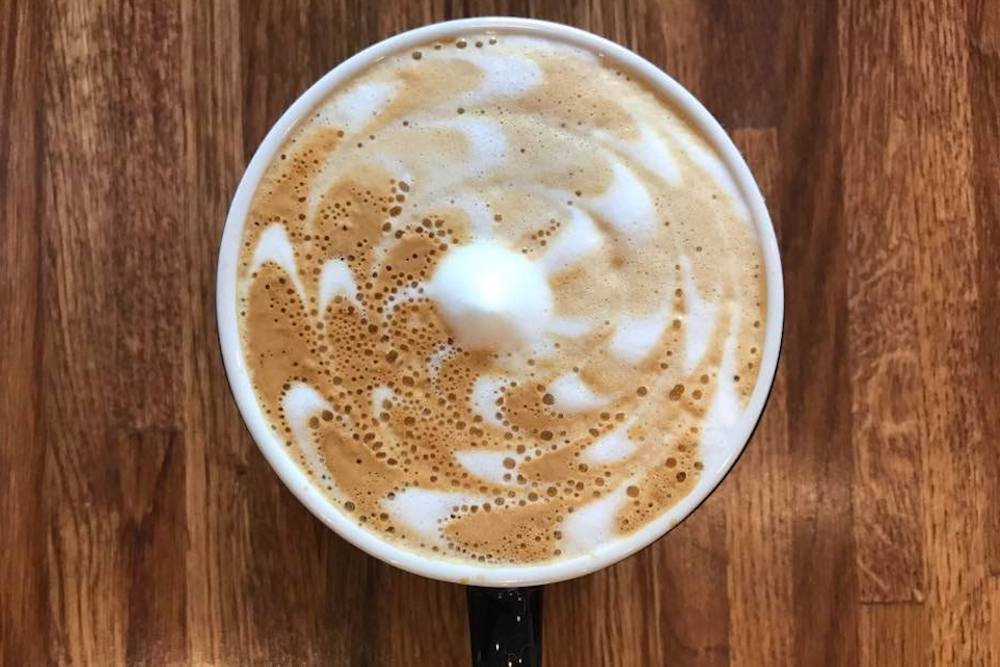 PERFECT TIME FOR A POUR
Who says you can't continue the Oktoberfest fun well into November? Enjoy German-inspired beers and eats now—and all year—at these local hotspots.
The Laundromat (4 Dehart St., Morristown, 973.455.0200, thelaundromatbar.com): No quarters necessary when lounging at this laundromat. This hidden-in-a-basement speakeasy is for guests 23 and up only (and no, that's not a typo). They have live music, creative cocktails and a great selection of beer and wine every Wednesday through Saturday night.
Magnify Brewing Company (1275 Bloomfield Ave. #40C, Fairfield, magnifybrewing.com): This brewery has a rich and rustic tasting room that boasts an impressive selection of beer. Pro tip: Follow them on Twitter @magnifybrewing to see a list of drafts they have on tap daily.
Redd's Biergarten (220 Market St., Newark, 973.877.6600, reddsbiergarten.com): Newark's first beer garden, set in the heart of its Arena District, serves authentic German beers and cuisine, like spaetzle (noodles) and kassler ripchen (smoked pork). Now that's Oktoberfest any time of the year.
GET A TASTE OF THIS PICKLE(BALL)
Tennis is so 2017. The fastest-growing sport is pickleball, a variation on traditional tennis and ping-pong, where players use a paddle made of wood or composite material to swing a plastic ball over the table top net. More than 2.8 million Americans play it, and residents in Morris and Essex counties are catching on too. Livingston unveiled its new pickleball courts at Heritage Middle School (20 Foxcroft Dr., Livingston, livingstonnj.org) in August and they've been a hit, attracting more than 60 players on Labor Day ranging in age from 9 to 85. The Tiger Racquet Club (42 Fairfield Pl., West Caldwell, tigertennisandfitness.com) hosts pickleball tournaments every Monday and Thursday as well as on select weekends. Not a pro yet? The club offers beginners' clinics on Thursdays too.

CULINARY CORNER
HBD, Marcus B&P
Celebrate this restaurant's first birthday by stopping by for a meal. Last year, one of the world's most recognized chefs, Marcus Samuelson, opened Marcus B&P in Newark's Central Business District. (For those keeping track, the "B" stands for bodega and the "P" is for parlor, patisserie and provisions.) The restaurant offers comfortable food with a bit of flare, including Samuelson's famous fried chicken and waffles and unique dishes like jerk white elf mushroom.
MARCUS B&P, 56 HALSEY ST, NEWARK, 973.645.0004; MARCUSBP.COM
Something to talk about
When you want to talk and eat, the Chit Chat Diner is the place to be. Like its sister location in Hackensack, the Chit Chat boasts a large, diverse menu that compares with the lengthy list of selections at some upscale chain restaurants. Of course, you'll find diner classics like omelets and burgers, but patrons will also have the option of dishes such as Jack Daniels pork chops or a 12 oz. sirloin aged 27 days. Talk about good eats!
CHIT CHAT DINER, 410 EAGLE ROCK AVE., WEST ORANGE, 973.736.1989; CHITCHATDINER.COM
TECH IT OUT
Nov. 30 is Computer Security Day, which makes now the best time to brush up on your tech skills. Teachers across the country are helping students do so by participating in Hour of Code. The initiative, taking place next month, is a global effort where schools dedicate an hour per school year to introduce students to computer programming. Here are some local school districts that have participated:
Dover | Maplewood | Millburn | Newark | South Orange | West Orange
BRING YOUR CHECKLIST
Attention all shoppers: You don't have to dive into crowded malls and endure lengthy lines this holiday season. There are dozens of arts and crafts fairs in Morris and Essex counties that are filled with one-of-a-kind pieces that would make the perfect gift. Here are some shows to check out:
Nov. 30–Dec. 2 and Dec. 7–9, 10 a.m. to 4:30 p.m. (closes at 7:30 p.m. on Fridays): Gingerbread Wonderland and Craft Show, The Frelinghuysen Arboretum, 353 E. Hanover Ave., Morris Township. Dec. 1; 9 a.m. to 3 p.m.: Roxbury Company 2 Firehouse, 110 Shippenport Rd., Landing. Proceeds will benefit the fire company. Dec. 7–9, 9 a.m. to 6 p.m.: Holiday CraftMorristown, National Guard Armory, 430 Western Ave., Morristown.

SNOOKI'S COMING TO TOWN
Get ready, Madison, because the Jersey Shore is moving into the neighborhood. Florham Park resident Nicole Polizzi LaValle—better known as "Snooki" from MTV's Jersey Shore— has plans to expand her online clothing boutique, The Snooki Shop, into a brick-and-mortar business. Polizzi expects to sell her brand of trendy clothing and accessories from a Main Street storefront. A grand opening date has not yet been announced. "If MTV follows her, it might put a nice spotlight on our town," says Madison resident Jenna Dobson, 41. "As long as the rest of the Shore cast keeps the parties at their house, we'll be just fine here."
ESPRESSO YOURSELF
On Nov. 23, take a break from Black Friday shopping and indulge in a warm beverage for National Espresso Day. These local hotspots that will hit the spot:
Black Swan Espresso-Specialty Coffee and Tea (93 Halsey St., Newark, 862.367.9266): Here you'll find donuts baked and delivered daily by Dough NYC, an assortment of delicious pastries, and an extensive tea menu, which all would pair well with your fresh espresso.
Local Coffee (107 Watchung Ave., Montclair, 917.406.0464): This tiny coffee shop—that doesn't feel so tiny due to its large windows and minimalistic design—provides its customers with exceptional coffee, flakey croissants and divine pastries.
Rock N Joe Espresso Café (339 Bloomfield Ave., Caldwell, 973.226.1116): Who knew coffee could be so cool? This rock 'n' roll-themed café offers up specialty drinks and tasty sandwiches in a space that feels more like an exclusive backstage lounge than a neighborhood espresso bar.