Local Buzz
Monmouth new, reviews, tips and trends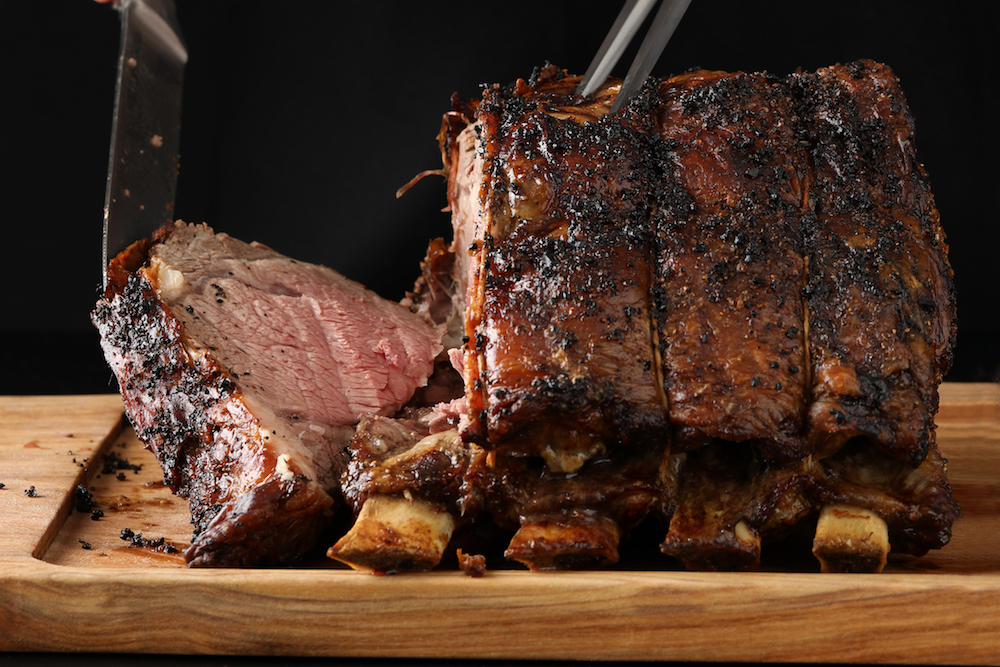 CULINARY CORNER:
Hummus Among Us
Hummus & Pita, which already has three locations in New York City and one in Connecticut, is opening up its debut New Jersey location in Holmdel. Head on over if you're in the mood for gyro, shawarma or tabun chicken or tabun beef served in your choice of a pita pocket, a laffa, a wrap or a bowl. Of course there is an expansive assortment of accoutrements and all the hummus your hungry heart desires.
HUMMUS & PITA, 101 CRAWFORDS CORNER RD., HOLMDEL, HUMMUSANDPITAS.COM
House Brew
John and Lovina Arcara recently opened the doors to a new "rustic chic" pub in downtown Red Bank, Red Tank Brewing. The hot spot offers unique brewskies like the Molly Pitcher American Amber and seasonal specials like the Chai Latte Stout by tap, bottle, can growler and crowler.
RED TANK BREWING, 77 MONMOUTH ST., RED BANK, 732.865.9500, REDTANKBREWING.COM
Prime Location
Does the chilly weather give you hankering for steak? Then head to Prime 13 for a hearty dinner. The steakhouse, known for its prime rib and 40-ounce rib-eye for two, opened its second location in the area. In the mood for surf and turf? Good, because patrons can also opt to add seafood to their meat (and we'd recommend washing it all down with a cocktail, wine or one of the many beers on tap).
PRIME 13 WOOD FIRE GRILLE AND BAR, 601 UNION AVE., BRIELLE, 732.722.8825, PRIME-13.COM

VOTE NOW!
It's that time again! Tell us your favorite local bakery, burger joint, deli, day spa, salon, sports bar and more. The winners will be revealed in our September 2019 issue. Voting ends April 14, 2019, so visit www.healthandlifemags.com/ monmouth/Best-of-Monmouth/ and cast your digital ballot today! Then stay tuned for more info on the Best of Monmouth, where we'll celebrate the winners.

A BEWITCHING POP CULTURE LANDMARK
There are more pop culture landmarks to see in Freehold than Bruce Springsteen's childhood home(s). Though Sabrina The Teenage Witch, the sitcom starring Melissa Joan Hart, which aired from 1996-2000, was set in the fictional town of Westbridge, Mass., the establishing shots for Sabrina's house were filmed in a Victorian-era home at 64 E. Main St. in Freehold. With the buzz about the Sabrina reboot on Netflix picking up, so has interest in this fun fact about the show.

FROM BEACHES TO BOWLING
We may not be as known for our bowling alleys as we are for our beaches, but thanks to Monmouth County's wide array of spots for playing a game of ten-pins, escaping the cold has never been so fun. You won't strike out at these local lanes:
AMF STRATHMORE LANES, 1061-G RTE. 34, ABERDEEN, 732.566.7500
ASBURY LANES, 209 4TH AVE., ASBURY PARK, 732.361.6659
BRADLEY BEACH BOWL, 1217 MAIN ST., BRADLEY BEACH, 732.774.4540
BRUNSWICK ZONE HAZLET LANES, 1400 RTE. 36, HAZLET, 732.774.4540
HOWELL LANES, 1002 RTE. 9, HOWELL, 732.462.6767
IPLAY AMERICA, 110 SCHANCK RD., FREEHOLD, 732.577.8200
KNOB HILL COUNTRY LANES, 363 RTE. 33, MANALAPAN, 732.446.6001
LANES AT SEA GIRT, 2106 RTE. 35, SEA GIRT, 732.449.4942
MIDDLETOWN HARMONY BOWL, 1815 RTE. 35, MIDDLETOWN, 732.671.2100

KUDOS:
Congrats are in order for Manasquan High School for winning the surfing state championship for the fifth year in a row. The students, who were judged individually and had their scores totaled up for a team score, beat out Ocean City and 15 other schools from the Jersey Shore and New York areas. Right on!
In other Monmouth County High School news, the area's vocational schools, collectively known as The Monmouth County Vocational School District, have garnered an honor of their own. U.S. News and World Report ranked four out of the five Monmouth County career academies in the 2018 Top 25 Best High Schools in New Jersey: High Technology High School in Lincroft ranked first, Biotechnology High School in Freehold ranked fourth, Marine Academy of Science & Technology in Highlands ranked 14th and Academy of Allied Health & Science in Neptune ranked 22nd.
Let's give a round of ap-paws to Tammy Boland, a nurse at Red Bank Veterinary Hospital, who was chosen from thousands of applicants to receive the American Humane Hero Dog Awards Ceremony's Hero Veterinary Nurse Award. In addition to the trophy, the Oceanport resident also attended the star-studded awards ceremony in Los Angeles, which aired on the Hallmark Channel. So, why'd she win? Aside from helping save animals at the hospital, Boland co-founded the animal rescue nonprofit Pick Your Paw, which houses and adopts at-risk dogs she and her fellow volunteers pull from local shelters.
OPENINGS AND CLOSINGS:
Say "hallo" to a new grocery store concept. Lidl, a discount German supermarket, has opened its doors to its first two New Jersey stores in Eatontown and Hazlet. Lidl offers a unique shopping experience, as it has only six super-wide aisles to walk down, each stocked with low-priced items from its own private label as well as more nationally known brands like Coca-Cola and Chobani. Customers can pick up baked goods, produce and seasonal items like holiday decorations and cold weather apparel, giving an all-new meaning to onestop- shopping.
LIDL, 136 RTE. 35, EATONTOWN AND 2973 RTE. 35, HAZLET, 844.747.5435, LIDL.COM
When one movie theater closes another one (or three) opens. Beach Cinema in Bradley Beach, which lived on Main Street for more than a century, had its final curtain call in October with a screening of A Star Is Born. The owner sold the theater to The Showroom Cinema in Asbury Park, who will transform the landmark from one 550-seat theater to three separate, more intimate showrooms.
BEACH CINEMA, 110 MAIN ST., BRADLEY BEACH, 732.774.9089
DIY DECEMBER
You'll likely need something to entertain the kids over holiday break, right? These Monmouth make-your-own studios for pottery, tees and ceramics will keep your little Picassos occupied… and keep you sane.
AROUND THE CORNER ART CENTER 290 MOUNTS CORNER DR., FREEHOLD, 732.508.3092
This studio's walk-in activities are fun for both adults and their kiddos. Here you can paint canvases, pottery, tote bags, wine glasses— or hey, all of the above if you really need to get out of the house.
A TIME TO KILN 50 BROAD ST., RED BANK, 732.450.9525
A Time to Kiln goes beyond just pottery painting, also offering up canvas painting, mosaic making, plush animal stuffing and glass fusing—the last of which is just for adults.
COLOR ME MINE 3710 RTE. 9, FREEHOLD, 732.780.7811
Paint and decorate a pre-made ceramic item such as a serving plate, a cartoon character or a seasonal Christmas tree at this popular chain store.
H'ART & SOUL STUDIOS 219 LOCUST AVE., WEST LONG BRANCH, 732.795.3872
Artists of all ages can walk on in to paint a ceramic, design a mosaic or, once spring and summer return, paint a birdhouse or canvas beach bag.
HOT SAND 550 COOKMAN AVE. #103, ASBURY PARK, 732.927.5475
At this unique glassblowing studio, little ones can imprint their hands or feet into a quickcast box or create a mosaic tile using small glass pieces (ages 4+). Adults can blow an egg, an ornament, a vase, a drinking glass and more in the color and patterned materials of their choice.
PAINT A TEE 18 MONMOUTH ST., RED BANK, 732.268.7620
Create a design by hand on paper using stencils, markers or paint, and the staff at Paint a Tee will scan in the artwork and put it on tees, notebooks, cutting boards, aprons, mousepads, onesies, tote bags, coasters, pillowcases and more.
WISH UPON A JAR 3128 BRIDGE AVE, POINT PLEASANT, 732.451.2601
Unlike at many other paint-your-own pottery studios, Wish Upon a Jar only charges customers for the ceramic item—there are no additional sitting, painting or firing fees.