Local Buzz
Morris/Essex News, Reviews, Tips, & Trends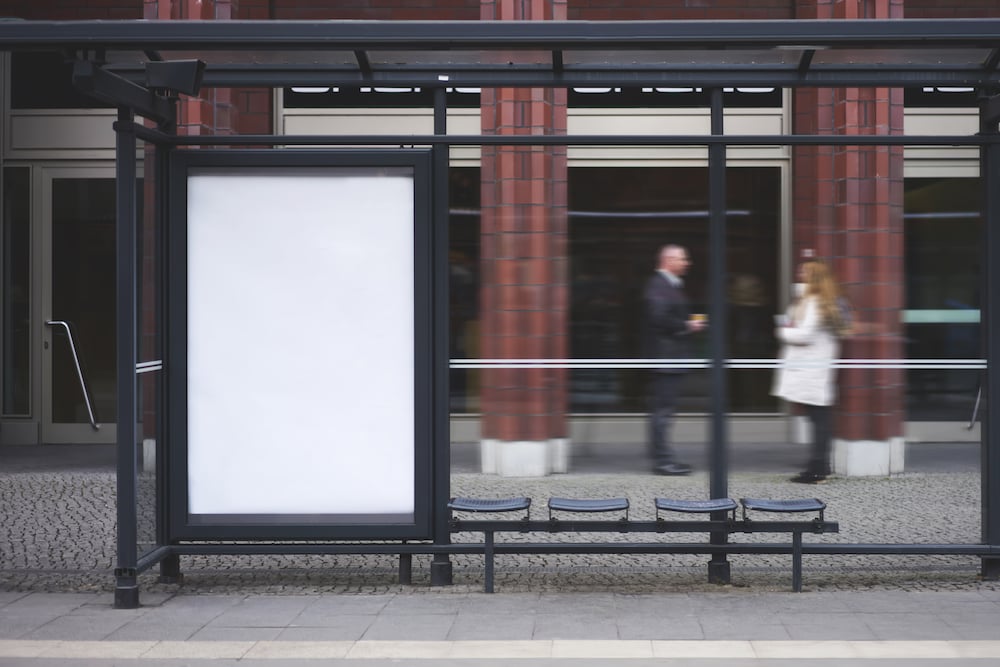 PUTTING THE "NEW" IN NEWARK
Newark has just had an extraordinary technological first. The urban hub is the first city in New Jersey and the second in the country to implement the LinkNWK kiosk, which delivers Wi-Fi, offers ports for mobile device charging, permits movie downloading and allows for making phone calls across the nation—all for free. This cutting-edge technology is now active in Military Park and will eventually be put in place across 45 kiosks in each of the city's five wards, at Newark Penn Station, Prudential Center and in populated areas like Broad Street and Martin Luther King Boulevard, for starters. The best part? It's paid for by advertisements, not Newark residents' tax dollars. In that case, can we roll them out elsewhere too?

IT ADDS UP
There was only one right answer to who should win the Association of Mathematics Teachers of New Jersey's (AMTNJ) coveted Max Sobel Award for Outstanding Service and Leadership in Mathematics Education. The 2018 honor went to Neil D. Cooperman, Millburn High School mathematics teacher and department chair. Cooperman has been teaching advanced placement math classes at Millburn High School for 17 years and also serves as the advisor for the Key Club and the Math Club. Cooperman has taught in the Newark, South Orange-Maplewood and Mahwah school districts and has been an active member of AMTNJ since the '90s.
KUDOS: SPECIAL AWARD FOR SPECIAL ED
Congrats are in order for Grandview Elementary School teacher Dawn Laurenzano. The North Caldwell educator earned the "Innovator Award to an Outstanding Dyslexia Therapist" from the International Multisensory Structured Language Education Council (IMSLEC). Laurenzano, a certified dyslexia therapist, focuses her work on helping struggling readers improve, and, along with her colleagues, developed a multisensory spelling program for students in grades K-3.

NEW YEAR NEW STORES
BUY BUY FOR BABY
Get ready to go gaga for Monica + Andy. The organic baby and children's online retailer opened a "guideshop" in The Mall at Short Hills, where customers can see (and touch) the super-soft blankets and clothes collections in person. The guideshop also hosts community events for new moms, like music classes and prenatal yoga.
Monica + Andy is open now until at least spring 2019. MONICA + ANDY, 1200 MORRIS TURNPIKE, SUITE D109, 973.315.9683, MONICAANDANDY.COM
NEW KID IN TOWN
Move over, Kings and ShopRite. The newest player in Livingston's supermarket game is Aldi, which just opened its second Essex County location (the first being in Bloomfield). The Germany-based grocery chain is known for its fresh and private-label items, all at affordable prices.
ALDI, 277 EISENHOWER PKWY., LIVINGSTON, 855.955.2534, ALDI.US

CONGRATULAZIONI!
Next stop…Italy?! Mike Guerriero of Gelotti Caldwell and Gelotti Montclair won top prize—or his Blueberry Basil gelato won top prize, we should say—at the Santa Barbara edition of Gelato Festival America 2018. Guerriero, who is the first-ever American-born chef to win a gelato competition, is moving onto the 2019 North American semi-finals, where he will compete for one of three U.S. spots at the Gelato Festival World Masters in 2021 in Italy. Make us proud, Mike!

CULINARY CORNER
LATE-NIGHT BITE
We think we've found your new favorite pizza joint. Grindage Wood Fired Pizza & Sandwiches has set up shop in the former home of Mancinni's Coal Oven Pizza in Montclair. Grindage is keeping Mancinni's chef and some of its most popular menu items, but is adding new artisan pizzas, innovative salads and fresh sandwiches to the menu, each made with locally sourced ingredients. Bonus: It's open until 11 p.m. on Fridays and Saturdays for late-night fixes, which is hard to come by in town.
GRINDAGE WOOD FIRED PIZZA & SANDWICHES, 438 BLOOMFIELD AVE., MONTCLAIR, 973.744.0010, GRINDAGEPIZZA.COM
GET YOURSELF TO THE GREEK
Help yourself to a delicious meal at The Simple Greek. Livingston's new "fast-casual" Mediterranean eatery allows you to build your own lunch or dinner; start with a pita or a bowl of lettuce, rice or lentils and move down the line to add a protein. Then finish things off with toppings like feta cheese, salad, beans, tomatoes, etc., as much or as little as you want.
THE SIMPLE GREEK, 288 EISENHOWER PKWY., LIVINGSTON, 973.251.2559, THESIMPLEGREEK.COM
CEDAR GROVE COFFEE
Cedar Grove resident and CEO of an NYC-based digital branding agency, Dave Fletcher, along with his wife, Sharon, had the grand opening of Cedar Bean's Coffee Joint. It's the "authentic coffee bar experience" downtown Cedar Grove has been missing. The intimate eatery, which has been two years in the making, looks like a rustic lodge but serves like a small-batch coffee spot, with artisan coffee and nitro cold brews on the menu. Of course, there are yummy drinks, fresh lunch and breakfast items and snacks available for purchase too.
CEDAR BEAN'S COFFEE JOINT, 575 POMPTON AVE., CEDAR GROVE, 908.955.8200, CEDARBEANS.COM

VOTE NOW
It's that time again! Tell us your favorite burger joint, deli, day spa, salon and more. The winners of the Readers' Choice Poll will be revealed in our September 2019 issue. Head to MSXHealthandLife.com/ bestofvoting after January 10, and cast your ballot and stay tuned for info on Best of Morris Essex, where we'll celebrate the winners!

SAY HELLO TO BLO
A new blow dry bar is opening up just in time to get you camera-ready for those holiday portraits. Blo Blow Dry Bar, which has been operating in Millburn since 2016, is expanding this month with its second New Jersey location in West Orange. Customers can get glam, runway-ready hair for an office event, a special occasion or just because by choosing one of the seven signature styles off the "menu." Also offered are á la carte hairstyles and makeup applications. Blowouts start at just $40.
BLO WEST ORANGE, 235 PROSPECT AVE., WEST ORANGE, BLOMEDRY.COM