Local Buzz
News + Reviews + Tips + Trends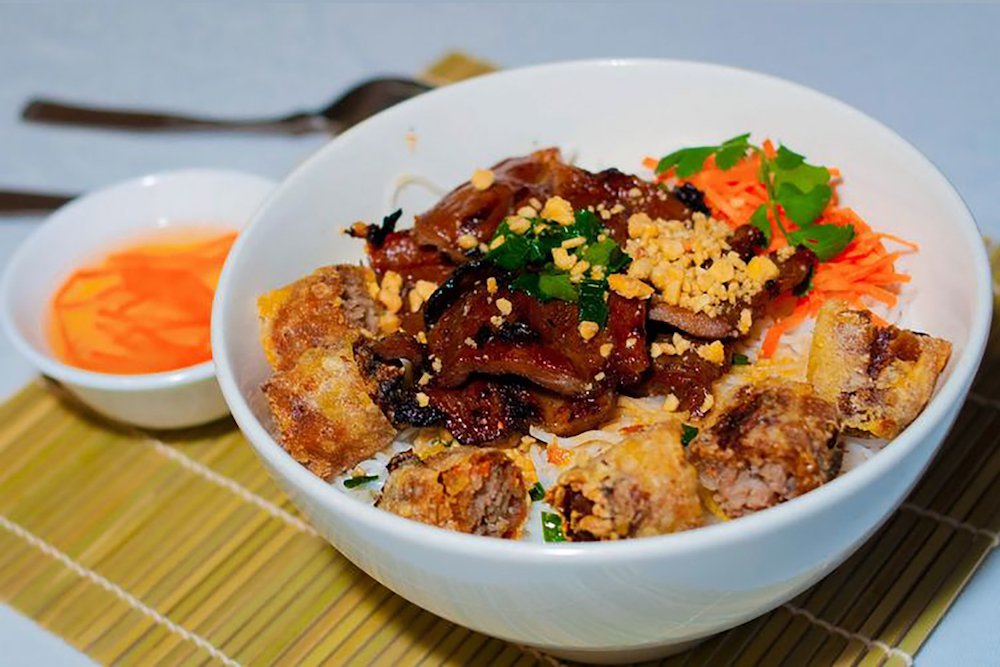 CULINARY CORNER
A SLICE OF HEAVEN
Whether you prefer a pie from a corner Italian restaurant or a large chain, there are plenty of reasons to try Sabatino's in Maplewood. How does a roasted zucchini pizza sound? Cauliflower crust? Fresh and abundant toppings? They do all of that and more behind the leadership of owner and Culinary Institute of America-trained Sabatino Perrotta. While pizza's their game, diners who eat in or take out can also order healthy salads, flavorful garlic knots, loaded meatball subs—everything but the kitchen sink (and Perrotta's Marsal & Sons pizza oven).
SABATINO'S, 513 VALLEY ST., MAPLEWOOD, 973.327.9977
MEXICAN FLAIR
Nothing against fast casual chains that serve overflowing burrito bowls and tacos, but we know many seek out Benji's Taqueria Mexican Grill when fresh Tex-Mex is on the mind. Here's some good news: The restaurant has opened a location in Caldwell (it already has a spot in West Orange), much to the delight of those who crave authentic dishes like a pollo asado sandwich or arroz Acapulco. Of course, you can order the familiar burrito and enchilada, but you can also fill up on tortas, chilaquiles and other Mexican platters. ¡Ándale!
BENJI'S TAQUERIA MEXICAN GRILL, 408 BLOOMFIELD AVE., CALDWELL, 973.228.2600, ILOVEBENJIS.COM
PHO A HEARTY MEAL
'Tis the season for a hearty soup, and there are few options better than a bowl of pho. Morris County residents can get a taste of Vietnam's national noodle soup at Pho Binh Duong, now open in Parsippany and offering the dish in several varieties (brisket, tripe, pork, shrimp and more). But there's more to Vietnamese cuisine than that. The restaurant serves up rice vermicelli bowls, crispy noodle dishes and other vegetable and meat entrees— everything you're looking pho.
PHO BINH DUONG, 744 RTE. 46 W., PARSIPPANY-TROY HILLS, 973.794.6710, PHOBINHDUONG.COM
GET ROWING, GET GOING
Deadlift form spot on? Top cadence in the cycling studio? Free climb walls with ease? Whether you're part of the fitness elite or simply kicking off a resolution, make 2019 the year you take up rowing. These indoor classes aren't just trending now, they're quickly becoming a fixture in regular training routines—the low impact workouts engage the entire body, burn more calories and work up a bigger sweat than indoor cycling, running and other aerobic exercises. A 30-minute row session, for instance, can burn up to 300 calories. NitroFlex (169 Rte. 206, Chester, 908.879.1006), for example, offers rowing classes for all ages and abilities, and CrossFit Nutley (2 Baltimore St., Nutley, 973.542.8480) includes rowing exercises within their cross-training workouts. Get on the boat because this workout isn't sinking!
KUDOS
NOW TRENDING
Four hundred dollars can buy a lot: a fancy winter parka or a modern piece of furniture, for example. In Danielle Guizio's case, she built an empire. The Fairfield resident was named to Forbes' "30 Under 30" list for Art and Style, earning the honor for her eponymous line of streetwear and graphic T-shirts. The brand, which launched in 2014, already has global acclaim and has gained the favor of celebrities like Kendall Jenner and Hailey Bieber. You can get the styles directly from her website or at boutiques in fashion meccas Milan and Hong Kong.
WHAT WERE YOU DOING AT AGE 13?
West Orange High School freshman Marley Dias can say that she's already making a difference in the world, having been named to Time magazine's "Top 25 Most Influential Teens of 2018." She was recognized for her 2015 #1000BlackGirlBooks project, distributing books featuring black female protagonists to more than 11,000 organizations around the world. Now that's making a difference.
NUN ON THE RUN
Sister Mary Elizabeth Lloyd has made running before morning prayers a habit. The 69-year-old resident of Villa Walsh, an all-girls' prep school in Morristown, logs about 30 miles a week while training for various races—which she runs for charity. In April, she'll run the Cooper River Bridge 10K in South Carolina for the Religious Teachers Filippini mission. She previously ran 20-mile events in all 50 states while fundraising for orphans.

NO SPEED LIMITS
Next time you kvetch about your movie download taking forever, try a moment of pity for the rest of the U.S.A. New Jersey actually has the nation's fastest Internet download speed at 124.45 megabits per second (Mbps), according to a test conducted by Speedtest.net. In other words, users on Verizon's fastest network, for example, can download a 1GB file in a minute. The same file could take nearly two days to download if the user had 56.6 Kbps technology (you remember, the speed of the standard 1990s dial-up modem). Jersey City has the fastest download speed in the state and is the third-fastest city in the country with 93.97 Mbps. Verizon is the fastest service provider here with 130.91 Mbps.
FOR THE THRILL OF IT
Scoot over, Mary Higgins Clark and Harlan Coben: There's a new suspense author in the town. Morristown resident Steven Max Russo's debut novel, Thieves, is making waves among critics and readers alike. The page-turner takes place in Morris County—Mendham, in particular—and tells the story of Esmeralda, a hard-working housekeeper by day and restaurant employee at night. She gets trapped by both circumstance and greed, and eventually must defend herself against one of her partners in crime. Though his thrillers often take a dark turn (his next book, The Dead Don't Sleep, will be released this year), Russo is a regular Jersey guy. He's an outdoorsman who enjoys fishing, going to the gym and lying on the beach with a cold brew. "Unfortunately, I'm not very devoted to, nor good at, any of my hobbies," he says, "except maybe lying on the beach." Thieves is available at bookstores and amazon.com.

LIVING YOUR BEST LIFE
Residents have been saying it for a long time but now it's confirmed: Parsippany-Troy Hills is the best place to live in New Jersey, according to Money magazine. The publication spotlights the town's low crime rate and successful education system, noting that 96 percent of the high schoolers here graduate, and students "outpace the national math and reading test averages by wide margins." "I lived in Hoboken for most of my 20s," says Parsippany native Emily Thorsen, now 41. "When it was time to settle down and start a family, I moved back home to Parsippany." Read more about Parsippany on page 20.

BEACHY KEEN AT FUNPLEX
Beach season is still a few months away, but you and your family can soak up much of the Jersey Shore vibe now. How so? Workers are putting the finishing touches on a $4 million renovation project on East Hanover's Funplex. When complete, the facility will include new bowling alleys with wait staff and private VIP lanes, updated go-karts, a boardwalk-themed section complete with shore food— platters, funnel cakes and milkshakes—and more. "We just moved to the area so we're excited to check it out," says Nutley's Francis Mondesi. "It's a great way to keep the kids active, even when the weather outside isn't cooperating."
THE FUNPLEX, 182 RTE. 10 W., EAST HANOVER, 973.428.1166, FUNPLEXEASTHANOVER.COM