Lyons & Associates, P.C.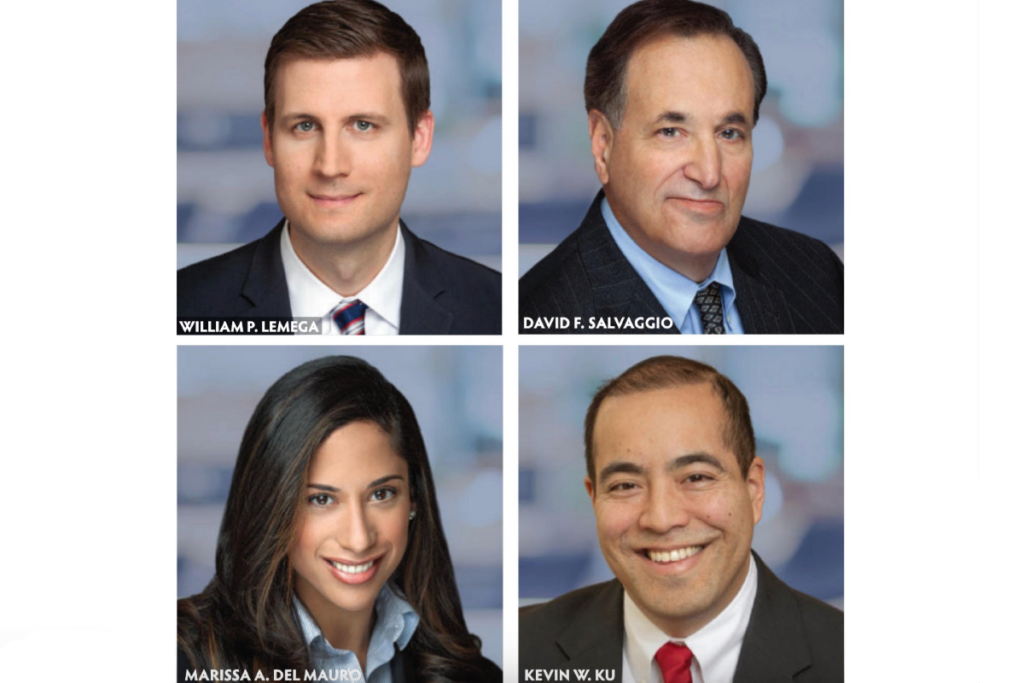 161 Madison Ave., 3rd Floor, Suite 345, Morristown, NJ 07960 908.575.9777 | www.lyonspc.com
Although Lyons & Associates has grown to now include a total of 11 lawyers in three locations (Morristown, Somerville, and Freehold), it has never deviated from its commitment to provide personal attention to each one of its clients.
William Lemega is a principal of the firm and the Managing Partner of the firm's Morristown office. Mr. Lemega has been awarded the designation of Certified Matrimonial Attorney by the Supreme Court of NJ, which is a designation achieved by 2% of the attorneys in the state. Mr. Lemega devotes his attention to complex matrimonial and family law cases involving high assets and complicated situations.
David Salvaggio is Senior Counsel and focuses his practice on Alternative Dispute Resolution, Estate Planning and Administration, and Elder Law. Mr. Salvaggio has been instrumental in developing alternatives to traditional litigation in New Jersey divorce cases. He is an accomplished divorce mediator and the immediate past President of the NJ Collaborative Law Group.
Marissa Del Mauro is a Partner and represents clients in all aspects of family law matters. Ms. Del Mauro has been awarded the designation of Certified Matrimonial Attorney by the Supreme Court of NJ and approaches every case with zealous advocacy while working alongside her clients to guide them to a result that not only serves the client's best interests but also, when applicable, their children's best interests.
Kevin Ku is an Associate and devotes his practice exclusively to matrimonial and family law matters. Mr. Ku volunteers as an Early Settlement Panelist in Morris County and is a member of the NJ State Bar Association and the Morris County Bar Association. In 2021, the Supreme Court appointed Mr. Ku to the District Ethics Committee for Morris and Sussex Counties. Mr. Ku volunteers as a Board Member for the Legal Services of Northwest Jersey.