Make Your Own Holiday Wreath
Create an easy, festive wreath for your home.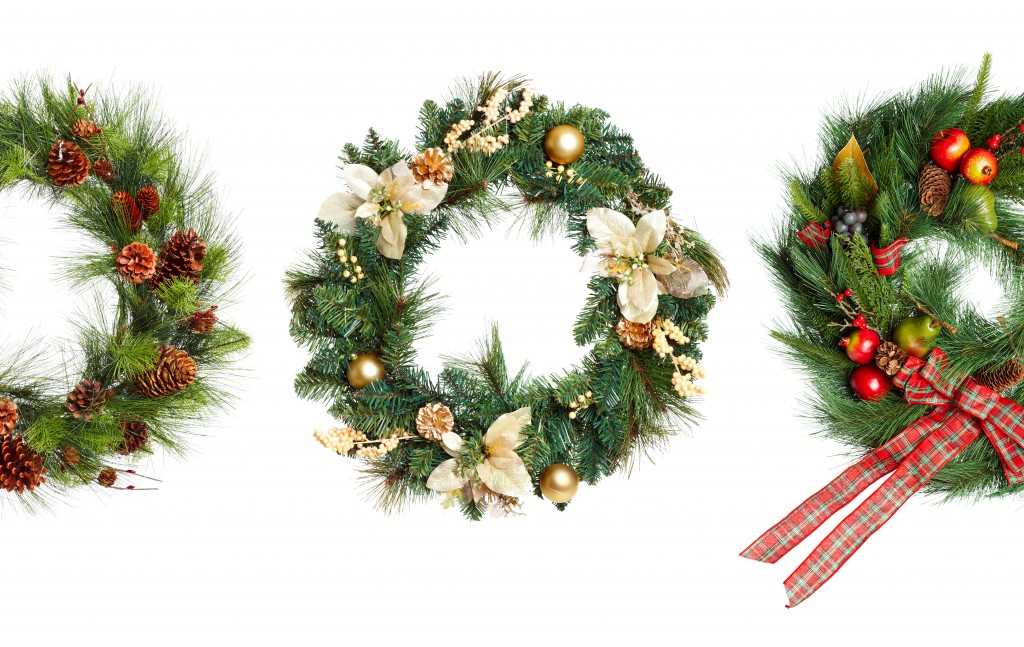 The making, wearing and hanging of wreaths goes back thousands of years from before the Christian era. The Greeks used laurel wreaths to symbolize victory, status and achievement and the Romans continued the tradition for their heroes, kings and other people of status. The Egyptians, Chinese and ancient Jews also used evergreens as a symbol for life and everlasting youth. Christians adapted the tradition sometime during the Middle Ages, using the circle of candles and evergreen to symbolize eternal life and the season of light.
Make your own holiday wreath:
Even if you're not the crafty sort, you can make your own wreath with very little fuss and bother. A homemade wreath is a simple project that is easy to tailor to your own décor style; it's a craft you won't mind hanging around the house for a month. Fresh wreaths made from fragrant pine or eucalyptus also add both holiday cheer and woodsy smells to the home. But don't limit yourself to evergreens if that's not your style, as you can use ferns, moss, pine cones, twigs, ribbons, ornaments and a variety of other materials to construct your wreath. Even if you don't want to DIY your own wreath and are just in the market for a new one, take a peek into the gallery for some inspiration.
What you need:
You can construct your wreath base out of a wire coat hanger (simply bend the bottom part into a circle and use the hook to hang) or buy a wreath form at the craft store. Wreath forms are made from styrofoam, straw, foam or wire and make it easy to construct your own from found objects or slippery materials.
Other materials you may need:
Floral Wire
Green Floral Tape
Ribbon