Making the Grade
Monmouth Medical Center earns Top Teaching Hospital Honor from the Leapfrog Group.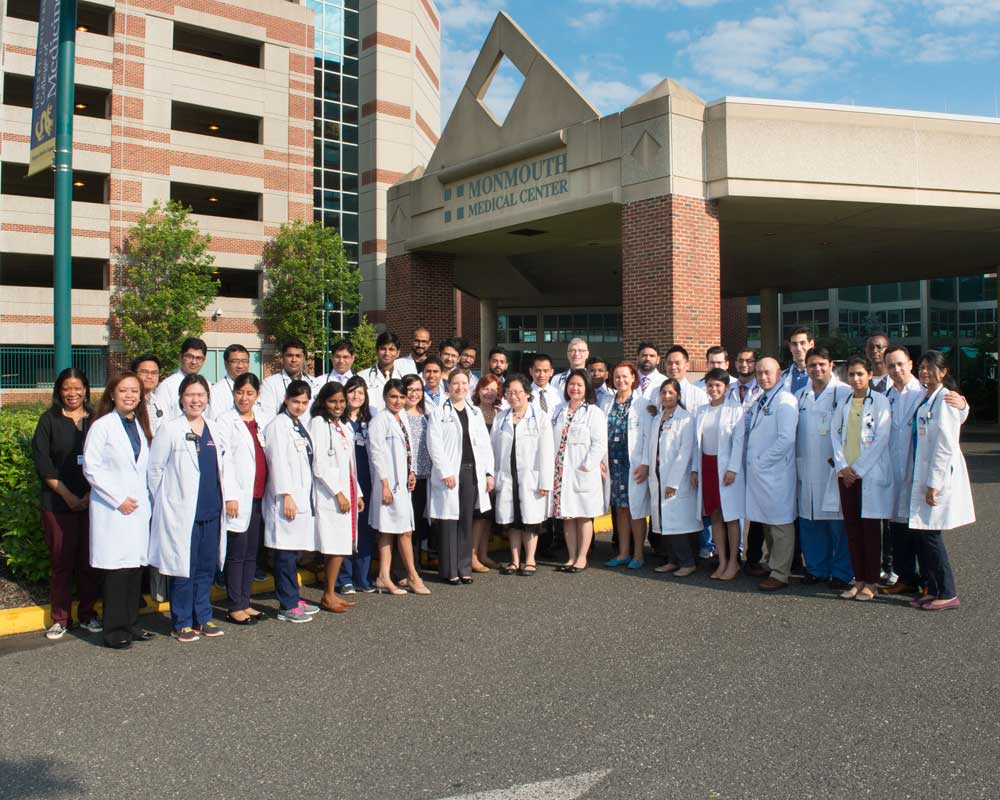 MONMOUTH MEDICAL CENTER (MMC) HAS been recognized as a Top Teaching Hospital in 2017 by The Leapfrog Group. Widely acknowledged as one of the most competitive honors an American hospital can receive, the recognition underscores an academic medical center's commitment to patient safety and quality.
Among thousands of hospitals in the country, MMC and its sister hospitals Jersey City Medical Center and Saint Barnabas Medical Center are three of just 36 Top Teaching Hospitals recognized nationally and are among only nine hospitals recognized in New Jersey.
Performance across many areas of hospital care is considered in establishing the qualifications for the award, including infection rates, maternity care and the hospital's capacity to prevent medication errors. The rigorous standards are defined in each year's Top Hospital Methodology.
"This tremendous achievement is a testament to the dedication of our highly skilled physicians, nurses and care teams and their commitment to providing the highest quality patient-centered care in the safest environment," says Bill Arnold, president and CEO of MMC. "Monmouth Medical Center's reputation as a university-level medical center attracts the best physicians to our Medical staff. And our resident physicians and medical students are an integral part of this collaborative approach to safety and quality."
"We are proud to recognize three RWJBarnabas Health facilities as 2017 Leapfrog Top Hospitals. This demonstrates extraordinary dedication to patients and the local community. The entire staff and board deserve praise for putting quality first and achieving results," says Leah Binder, president and CEO of Leapfrog, a national nonprofit organization founded in 2000 by large employers and other purchasers. The Leapfrog Group is driving a movement for giant leaps forward in the quality and safety of American health care.
To qualify for the Top Hospitals distinction, hospitals must submit a Leapfrog Hospital Survey. The selection of Top Hospitals 2017 is based on surveys from nearly 1,900 hospitals. Monmouth Medical Center also is the only hospital in Monmouth and Ocean counties to receive an "A" Hospital Safety Score by The Leapfrog Group, an independent national nonprofit organization of employer purchasers of health care and the nation's leading experts on patient safety, for six consecutive rating periods.
The "A" score was awarded in the latest update to the Hospital Safety ScoreSM, which are assigned to U.S. hospitals every six months based on preventable medical errors, injuries accidents and infections. Monmouth was also the only area hospital to fully meet Leapfrog safety standards in all areas of maternity care.
To learn more about the programs and services of Monmouth Medical Center, visit RWJBH.ORG/MONMOUTH. To share this article with a friend or to recommend it on your Facebook Page, visit MONMOUTHHEALTHANDLIFE.COM.