MARK I. KHAIMOV, D.D.S.
MK PERIODONTICS & IMPLANT DENTISTRY, P.C.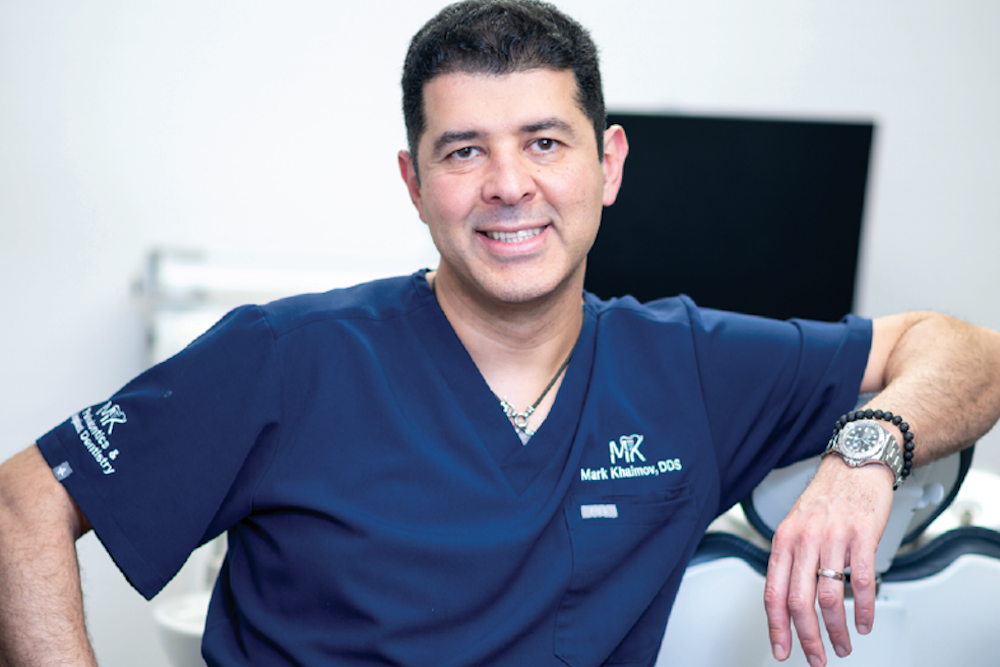 DR. MARK KHAIMOV HAS LONG BEEN COMMITTED TO GIVING HIS PATIENTS REJUVENATED SMILES. After graduating in the top 20% of his NYU College of Dentistry class and completing a multi-year specialty training program in Periodontics and Implant Dentistry, he opened his practice in Nutley.
Dr. Khaimov provides services including TeethXpress™ implants, the Pinhole Surgical Technique™ and cosmetic periodontal therapy. He is a certified LANAP® clinician, performs laser treatment to treat periodontal disease and failing implants.
Notably, Dr. Khaimov employs state-of-the-art technology, including the revolutionary computer-aided implantology method Navident, which allows dental surgeons a way to plan dental implant placement on a virtual patient prior to performing the procedure on the real patient's jaw.
Dr. Khaimov's staff is committed to providing a comfortable atmosphere for all patients.
A board-certified Periodontist, Dr. Khaimov is a member of several organizations including The American Academy of Facial Cosmetics, The North Eastern Society of Periodontics and The American Academy of Periodontology. Striving for excellence, he continues to pursue education in his field.
184 Centre St., Nutley, NJ 07110 • 973.798.2639 • mkperionj.com