Mark I. Khaimov, D.D.S.
MK Periodontics & Implant Dentistry, P.C.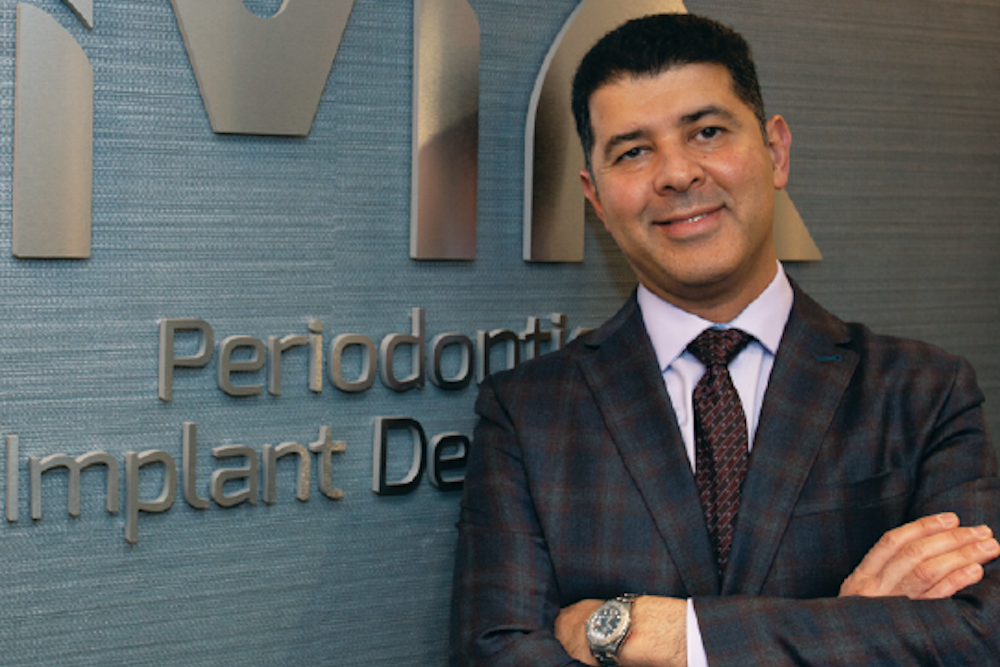 DR. MARK KHAIMOV'S MISSION is to rejuvenate his patients' smiles and give them confidence. With a strong reputation for his work in Periodontology, Dr. Khaimov is a member of several organizations including The American Academy of Facial Cosmetics, The North Eastern Society of Periodontics and The American Academy of Periodontology. A board-certified periodontist, Dr. Khaimov provides services for dental implants, including Teeth-In-An-Hour™ and periodontal treatments including Pinhole Surgical Technique™. He performs cosmetic procedures for gum recession, and laser periodontics. Dr. Khaimov's office is equipped with state-ofthe- art technology and his staff is committed to providing a comfortable atmosphere for all patients.
184 Centre St., Nutley, NJ 07110 • 973.798.2639 • mkperionj.com