Mark S. Andrawis, D.M.D.
Clearchoice New Jersey–Roseland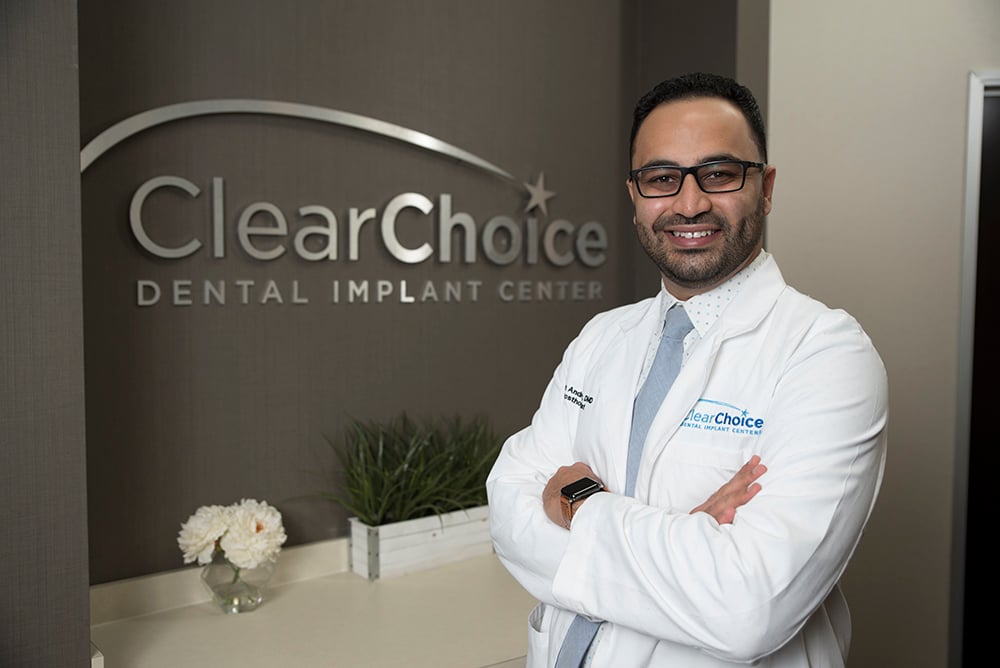 WORKING CLOSELY with his patients so that they are actively involved in the design of their new smiles, Dr. Andrawis shares his passion for positive change with each person who walks into his office, and it shows. As an integral part of ClearChoice Roseland's All-in-One Approach, Dr. Andrawis is the center's certified Prosthodontist. A Magna Cum Laude graduate of Rutgers University, he earned his Doctor of Dental Medicine from Rutgers School of Dental Medicine. He then completed The Jonathan and Maxine Ferencz Advanced Education Program in Prosthodontics at the New York University College of Dentistry, where he became the recipient of the Kenneth Adisman Award for outstanding resident. Dr. Andrawis brings a repertoire of substantial experience stemming from his position as an Adjunct Clinical Professor at NYU and from his time spent focused on implant treatment for full mouth rehabilitation. At ClearChoice, the entire dental staff, in-house lab, and the support staff integrate as one team to create an environment for collaboration and efficiency with the patient being the sole focus. Working with a dedicated staff, Dr. Andrawis lends an air of warmth that goes a long way to allay a patient's fears, particularly if full mouth rehabilitation is needed.
Dr. Andrawis and his team know how important a first impression is and he is sensitive to this when recommending a plan of treatment. He understands that bringing a patient's smile back to life is a transformation that's personal and very precise. His attention to detail and patience allow for the best results. When asked about the importance and difficulty of implant treatments, Dr. Andrawis said, "It's a fulfilling challenge that allows a patient to walk out the door with a brand new smile."
5 Becker Farm Rd., Suite 101, Roseland, NJ 07068 • 862.881.4141 • clearchoice.com