Mary Premtaj
Founding Agent | Broker Associate, The Premtaj Team - Compass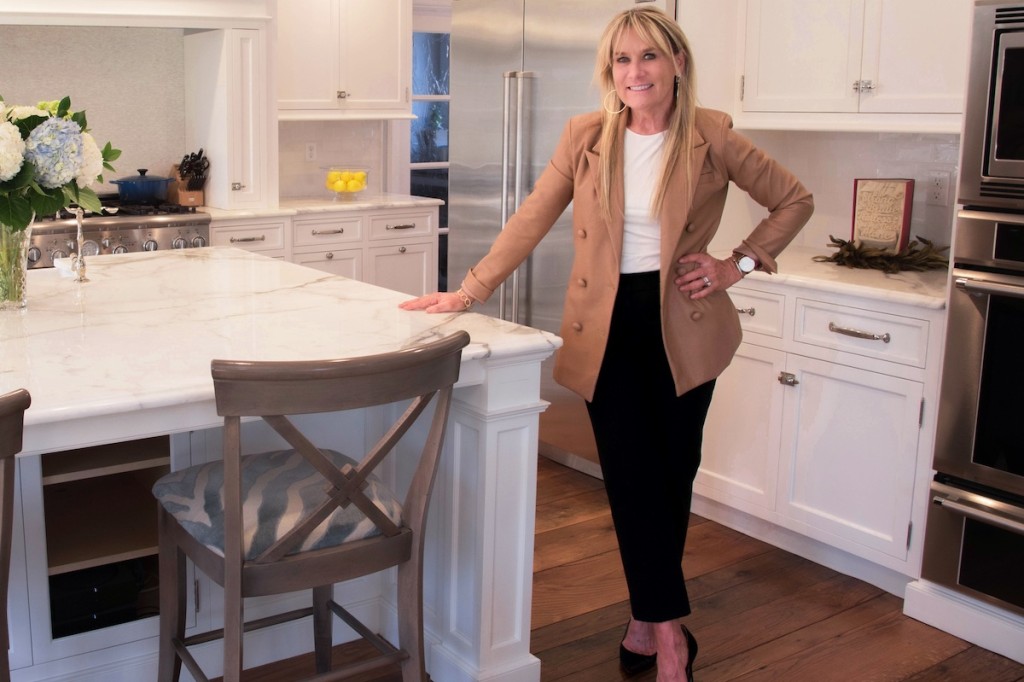 Northern Bergen County Regional Office
1 Franklin Ave, Suite 2-3, Ridgewood, NJ, 07450
O: 551.284.0175 • M: 201.410.8022
mary.premtaj@compass.com
FOR MORE THAN TWO DECADES, BROKER ASSOCIATE MARY PREMTAJ AND THE PEMTAJ TEAM have delivered impressive real estate success by placing their clients' needs above all else. By recently joining Compass Real Estate, Mary and her team have further elevated the client experience through this luxury brokerage firm's cutting-edge technology and seamless access to a network of highly-seasoned Compass agents spanning across the country.
The fundamental keys to Mary's success include technology at her fingertips, 20 years of experience under her belt, a stellar team support system, and her passion for the process. She began to hone her skills while working as a foreign exchange trader on Wall Street after receiving a degree from Rutgers University in Finance and Economics. After moving from Manhattan to New Jersey to raise her children, she applied her unique financial and economic perspectives to real estate and she's never looked back. Mary has been ranked among the top  % of agents in Bergen County, as well as the top Realtor  in Franklin Lakes for over a decade.
The Premtaj Team has been recognized by the NJ Realtors  Circle of Excellence as a Platinum Level team for several years running. Mary, alongside team member, Michele Gordon, has signed over $60 million in sales in 2021 and over $400 million in career sales. "It's wonderful to be recognized for our productivity," says Mary, who has accrued other prestigious designations throughout her career. "But honestly for us, it is not about the numbers, it's about our clients and their success in surpassing their real estate goals. We have the knowledge, experience, skills, support, and technology to take the guesswork out of what can be a very tricky process for buyers and sellers!"
Mary is a fixer, a planner, and an elite problem solver. But she is also a warm, accessible ally who simply loves helping people realize their real estate goals. Mary always appreciates being welcomed into the homes and lives of her clients, many with whom she has built long-lasting friendships. "I feel really lucky about that," she says. "I can't think of any other career offering so much fulfillment through relationships."
Outside of real estate, Mary is deeply involved with the community. She supports IronMatt, a foundation involved in pediatric brain cancer research, and Oasis, a safe haven for women and children. She also makes annual trips with Egg Harbor Township's Fusion Church to the Dominican Republic to build houses for underprivileged families.
Clients know Mary and Michele are only a phone call away for guidance and hand-holding in all things real estate! "Our clients quickly recognize that they are in great hands, they do not need to worry, we're going to get to the finish line, and they are going to be happy," says Mary. "Thus, our motto, The Premtaj Team | Real Estate Unlocked!"
See how The Premtaj Team and Compass can assist you. Contact Mary at mary.premtaj@compass.com or Michele at michele.gordon@compass.com.
Individual agent: Mary Premtaj, a broker associate, and Michele Gordon, a sales associate are affiliated with Compass RE. Compass RE is a licensed real estate broker and abides by Equal Housing Opportunity laws.