Matt M. Safari, D.D.S.; Sally M. Guerrasio, D.M.D.
Atlantic Pediatric Dentistry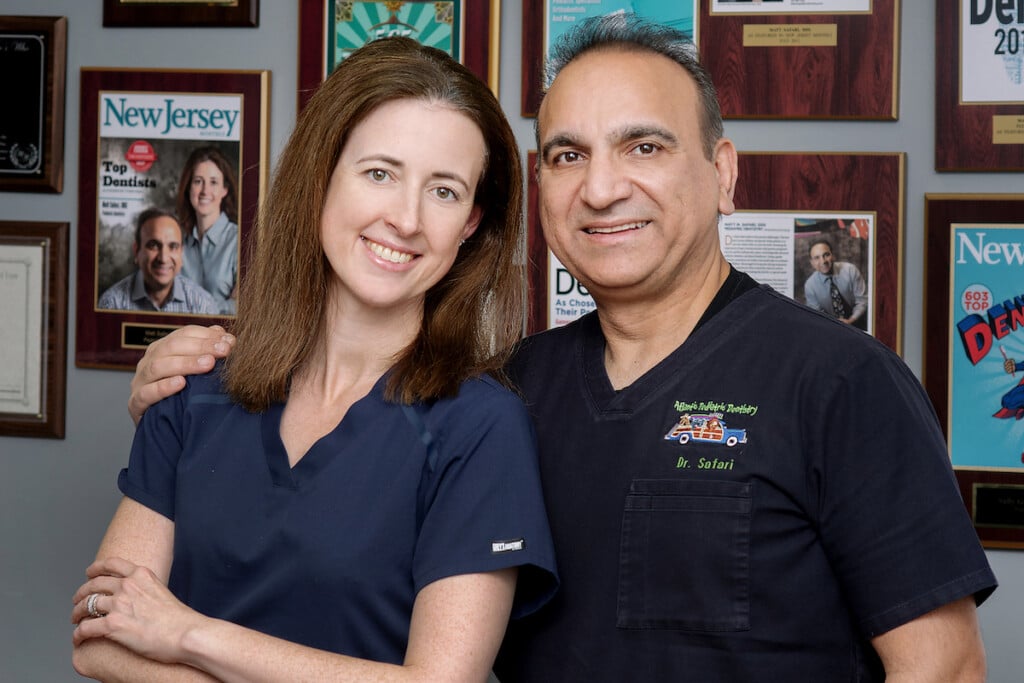 200 White Rd. Ste. 113, Little Silver, NJ 07739 • 732.842.1155 • www.Atlanticpediatricdentistry.com
The tiniest and most anxious dental patients are always happy to visit Atlantic Pediatric Dentistry's office thanks to Drs. Matt Safari and Sally Guerrasio's calming manner, pain-free dentistry, and welcoming environment. Both dentists strive to make children view going to the dentist as positive as possible so they can grow up to be great lifelong dental patients.
What sets this pediatric dental office apart is its latest technology, the Solea® laser, often called a miracle for pediatric patients. Drs. Safari and Guerrasio are among the few pediatric dentists in the tri-state area who are extensively trained to use the Solea laser for painless, injection-free dentistry. The Solea laser is a powerful dental laser that replaces the dental drill in the majority of procedures. It causes virtually no pain, vibration, or noise and it can be used for a number of hard and soft tissue procedures, from frenectomies (fixing an infant's lip or tongue tie) to preparing for cavity removal and more. About 95% of patients complete treatments using the Solea laser without ever having the need for numbing shots.
Drs. Safari and Guerrasio are highly respected and active members of both their professional and personal communities. Dr. Guerrasio and Dr. Safari are both past presidents of the Monmouth-Ocean County Dental Society, which is a component of the New Jersey Dental Association, and they continue to volunteer their time on the board of trustees. The dentists are consistently chosen by peers and patients to receive awards for their exceptional pediatric dentistry and practice. Families appreciate the practice's open-door philosophy, which encourages caregivers to stay with children during exams and treatment for support and to learn more about their family's dental health. Visit Atlantic Pediatric Dentistry to see how a gentle dental touch and the Solea laser can keep your kids happy and smiling.