MATT SAFARI, D.D.S. & SALLY GUERRASIO, D.M.D.
ATLANTIC PEDIATRIC DENTISTRY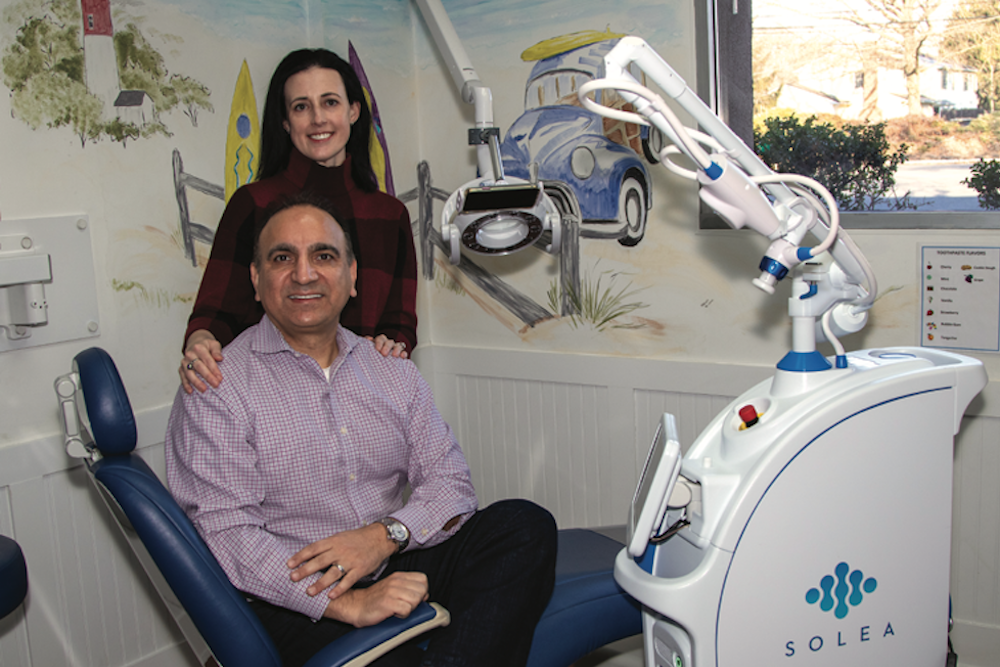 DRS. SAFARI AND GUERRASIO'S gentle manner achieves excellent results with fearful pediatric patients. Children find a positive and knowledgeable environment, where parents are welcome to observe their children during treatment and our exceptional team assist them each step of the way.
Atlantic Pediatric Dentistry uses advanced technology including digital X-rays and computerized detection cameras, allowing doctors to diagnose and restore dental caries. Both doctors are among few pediatric dentists in the tri-state area trained to use the SOLAEA laser for pain-free dentistry.
Dr. Safari is past-president and Dr. Guerrasio is the incoming president of Monmouth-Ocean County Dental Society.
200 White Rd., Suite 113, Little Silver, NJ 07739 732.842.1155 • atlanticpediatricdentistry.com