Meet Jay B. Horowitz, M.D.
Should a doctor who isn't a diet specialist care about his patients' diet? For Jay B. Horowitz, M.D., the answer is a clear yes.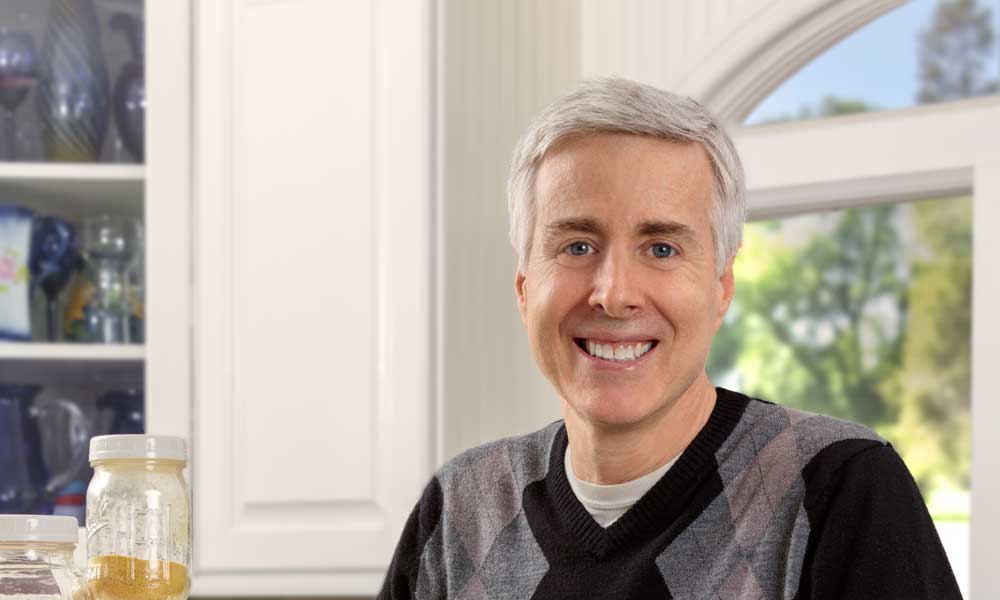 How we all eat is important to Jay B. Horowitz, M.D., from both a professional and personal standpoint. An otolaryngologist (ear, nose and throat doctor) at Saint Peter's University Hospital and a longtime vegan, he believes that a plant-based diet is not only healthier but also promotes conservation of natural resources. Brooklyn native Dr. Horowitz, 54, now lives in East Brunswick with his wife Amy, 50, a lawyer. They have three children, ages 22, 20 and 17. Dr. Horowitz went to medical school and completed his residency in otolaryngology at Yale University, and he has been with Saint Peter's for 24 years.
How did you come to embrace a vegan diet?
About seven years ago, my daughter Dana, who is now 20, wanted to eat vegetarian. The whole family joined her and our diet evolved from vegetarian to whole-food vegan. It was harder for me to change my eating habits, for all the usual reasons: "Where will I get my protein?, I like meat," etc. But my daughter made a really strong argument, and the data are clear about how beneficial this diet is for animals and the planet as a whole.
And you found it healthier?
Yes. Many research studies indicate that a whole-food, plant-based diet can contribute to reductions in chronic disease and obesity. It was a revelation. As I delved into it the data were very persuasive.
Do you promote this diet to your patients?
I really do. Some find it strange that an ear, nose and throat doctor does this—I'm not a cardiologist. But there are correlations with diet even in my field—for example, with ear infections in kids, chronic nasal drainage and sleep apnea. And of course the vast majority of patients are significantly overweight. We have reached a crisis point in public health and the medical community is finally starting to see that. As for me, I really don't miss eating animal products and I definitely feel healthier. I can't see going back.