Meet Naimish Baxi, M.D.
Faces of Saint Peter's introduces you to physiatrist Naimish Baxi.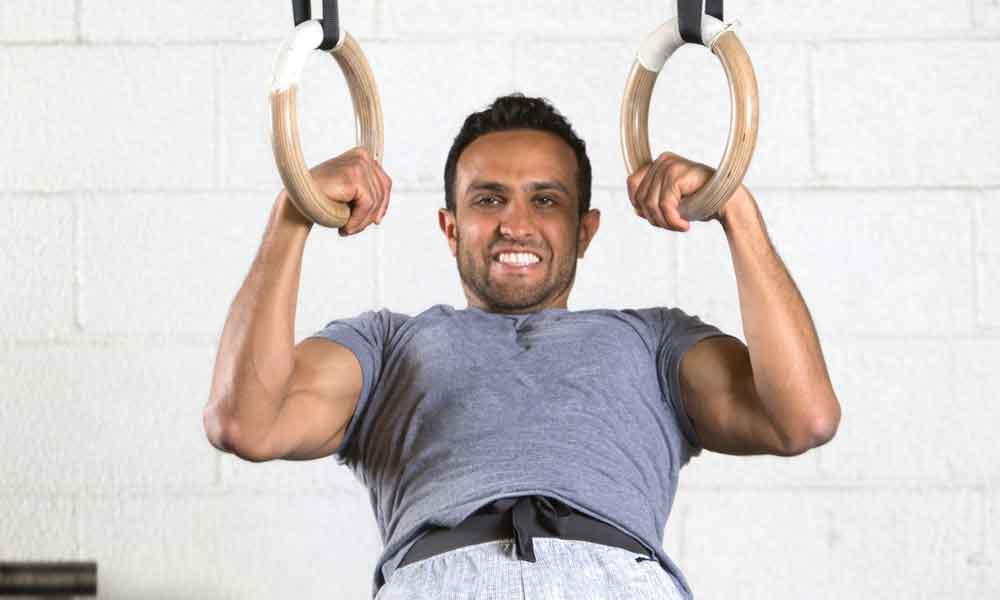 Physiatrists are physicians who focus on rehabilitation—restoration of function and a return to a high quality of life for patients who have muscle, bone, soft tissue or nervous system impairment or injuries. Naimish Baxi, M.D., combines this professional interest in physical health with a personal passion: CrossFit training. Dr. Baxi, 31, lives in New Brunswick with his wife, Smriti, 27, his office manager. He graduated from the University of Medicine and Dentistry of New Jersey, completed his residency at Mount Sinai Hospital in New York City and did a fellowship in interventional spine and sports medicine at Orthopaedic & Spine Specialists in York, Pa. He has been with Saint Peter's University Hospital since July 2014.
What is CrossFit training?
It's an exercise regimen that combines body weight exercises, gymnastics, weight lifting, running, rowing— everything, really. Each day is varied, with different movements and intensities, so the body is constantly engaged and never gets used to any one movement. It involves functional motions, like lifting things over your head or pulling your own body weight, rather than isolating muscles.
How long have you been CrossFit training?
I first tried it two years ago at a gym my friend owns, and it was the best workout of my life. My strength improved substantially, my energy levels increased, my endurance improved, and I now look and feel better. It's constantly changing, so I don't get bored with my exercise routine. I even got certified as a trainer for the CrossFit program a few months ago, and now I teach classes occasionally at Iron CrossFit in North Brunswick.
Does CrossFit training help you as a physician?
Yes. I use the fundamentals of CrossFit, the functional movements we do regularly, to explain the type of strength needed to recover from injury. There is an emphasis on the core; every movement improves core strength.