Meet Niranjan "Bonki" Rao, M.D.
Intense focus is vital in the work of a surgeon like Niranjan Rao, M.D. And it's also important to kick back and relax. He does that by singing.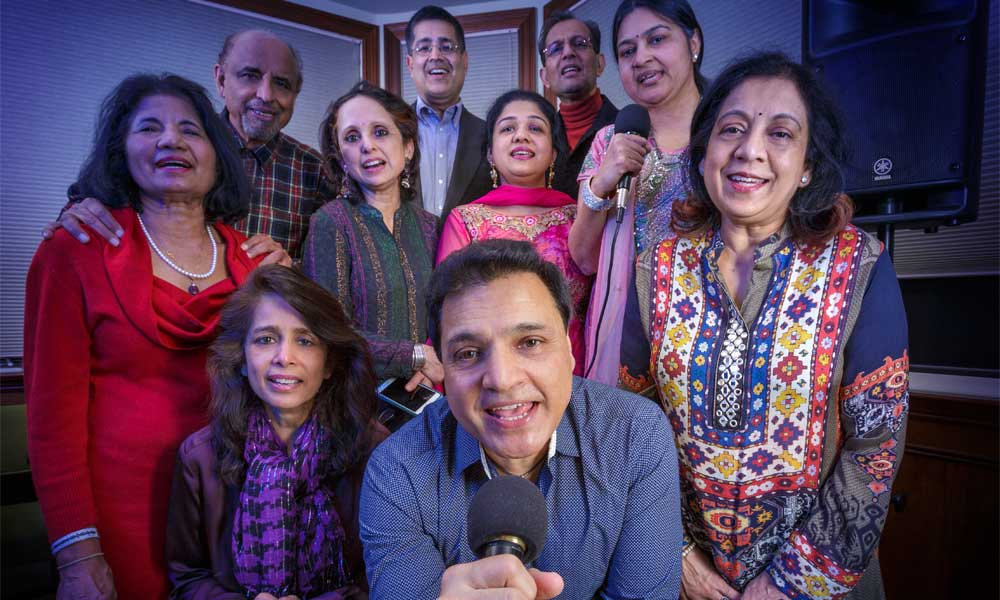 A surgeon works with his hands, but Niranjan "Bonki" Rao, M.D., relaxes with his voice. Dr. Rao, a vascular and general surgeon and chief medical officer at Saint Peter's University Hospital, is a karaoke enthusiast who started a karaoke club for other doctors and friends about 15 years ago. A native of Bangalore, India, Dr. Rao lives with his wife, Meena, an engineer and homemaker, in Franklin Park. They have three grown children and two grandchildren. After studying medicine in India, Dr. Rao did his surgical residency at Einstein Medical Center in Philadelphia and a fellowship in vascular surgery at the Cleveland Clinic. He has been with Saint Peter's for almost 30 years.
Have you always enjoyed singing?
Yes. I used to sing as a kid, not professionally but recreationally. When karaoke was introduced in the late 1990s, tracks came out for popular Indian film songs—Bollywood songs. I started to invite some close friends over. I said, "I am not feeding you, I want you all to sing." And everyone sang. One turned out to be a brilliant singer and his wife didn't know he could sing. Her jaw fell open.
Does it help you forget the pressures of medicine?
Oh, yes. We call the group the Stress Busters. We meet every couple of months at someone's house to relax and enjoy music. We also sing Western music—Neil Diamond, James Taylor, mostly popular soft rock. I bought a state-of-the-art karaoke mixer. When we get together, we have a great time and totally relax. Sometimes we sing till 1 or 2 a.m. Do you sing in public? I have sung at karaoke bars in a group and at Indian functions. I sang at my children's weddings. But I like it more in a private setting.
As chief medical officer and a practicing surgeon, you have a very busy schedule. Does that interfere with your singing?
I always make time for karaoke.