Meeting Women's Needs
For females, health care is about ore than just medicine, and a wise hospital knows it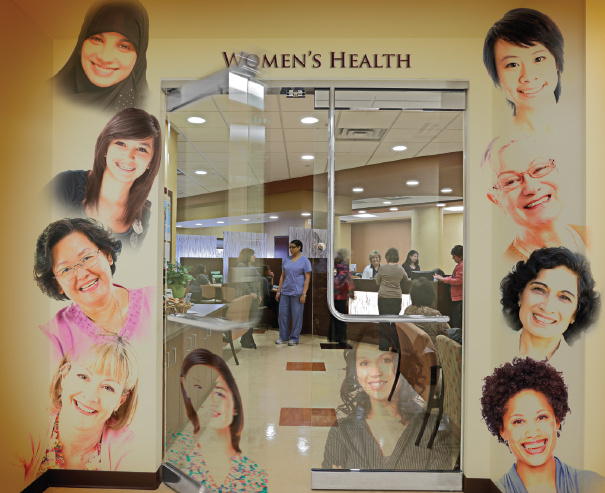 WHAT DO WOMEN WANT?
That question has vexed husbands and comedians through time, but one organization seems to have the answer. Saint Peter's University Hospital has received the Women's Choice Award from WomenCertified), distinguishing it as one of the 2012 America's Best Hospitals for Patient Experience.
The award is based on factors that consider female patient satisfaction and what women say they want from a hospital. These criteria include quality physician communications, responsiveness of nurses and support staff, cleanliness and trusted referrals from other women. Why focus on women? Because women make or influence more than 90 percent of health care decisions for themselves and their families, according to a study published by the American Academy of Family Physicians.
"Patient care is more than just the best clinical health care services," says Lisa Drumbore, director of service excellence at Saint Peter's. "It is all the 'moments of truth' that go along with that. By that I mean lending a calming voice when a woman is going through labor, taking time to make sure patients understand their treatments, making a great first impression from the parking deck to the main lobby, making sure the TVs work and offering specialty menus with multicultural food choices. It's everyone working together to make the patient say, 'Wow!'" All these "moments of truth" stem from years of consumer focus groups, planning and investing in everything from employee training programs to more private waiting areas to soothing paint colors.
"Saint Peter's has the best of both worlds," says Elizabeth Wykpisz, chief nursing officer. "We offer caring and compassionate care in addition to our superior outcome measurements. That is very rare in health care. I have worked in organizations that do well in high-tech, but not in high-touch." The award is gratifying, Drumbore says, but it's not the end. "Saint Peter's is on a journey to excellence. Good isn't good enough. The focus never changes. I tell people we have 2,600 patient advocates. Everyone here, from the CEO to the nurse manager to the transport aide to the meal server—we're all patient advocates."
ABOUT WOMENCERTIFIED
WomenCertifi ed is a female-focused consumer group that is dedicated to helping women identify businesses that they feel deserve loyalty and referrals. The Women's Choice Award is based on surveys of tens of thousands of women, as well as research conducted in partnership with the Wharton School of the University of Pennsylvania. For more information, visit womencertified.com.
Related Read: The New World of Women's Health Care