Melissa Roberto, D.M.D.
Rockaway Orthodontics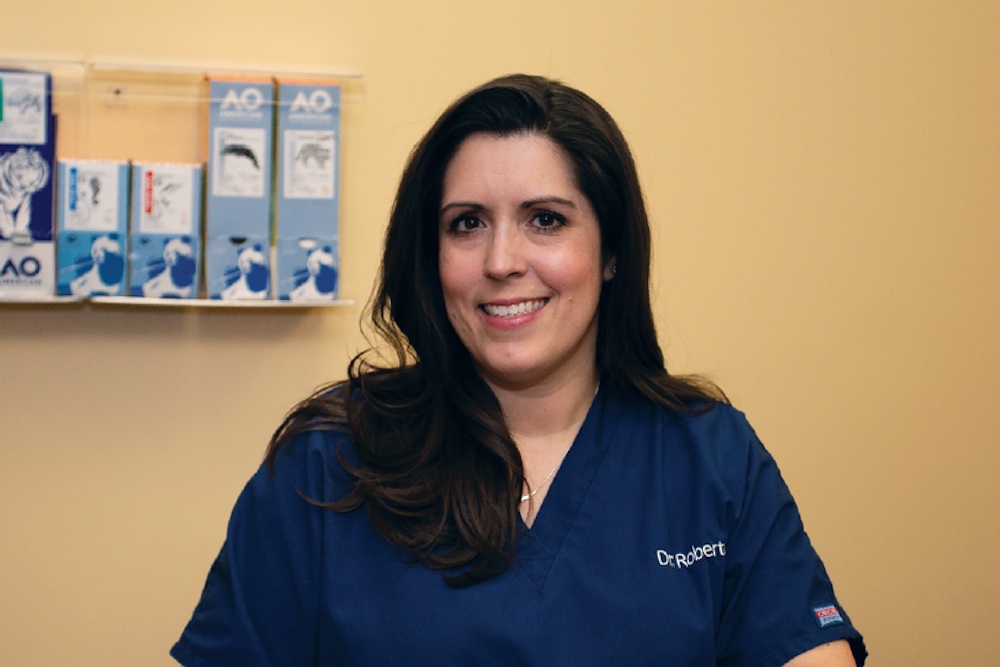 NOTHING MAKES A BETTER FIRST IMPRESSION than a healthy smile. Dr. Melissa Roberto knows, from her personal experience, that quality orthodontic treatment goes a long way in boosting self-confidence, especially for pre-teens and teens, but also for adults. She is passionate about providing stellar care.
Dr. Roberto provides comprehensive treatment plans for surgical orthodontics and dentofacial orthopedics, as well as for common orthodontic issues such as overcrowding. Throughout treatment, she educates her patients about the process, encouraging her patients to take an active role in their treatment. A Cum Laude graduate from what is now The College of New Jersey, Dr. Roberto earned her D.M.D. and an Orthodontic Specialty Certificate from the University of Medicine and Dentistry of NJ. Committed to providing the most effective care, she keeps current with the latest successful trends in orthodontics by attending continuing education courses and dental and orthodontic professional conferences. She is an active member of the American Association of Orthodontists, the Middle Atlantic Society of Orthodontics and the New Jersey Association of Orthodontics.
141 US Hwy. 46 West, Suite 101, Rockaway, NJ 07866 • 973.627.2229 • rockawayortho.com