Michael Duong, D.D.S.
Precision Orthodontics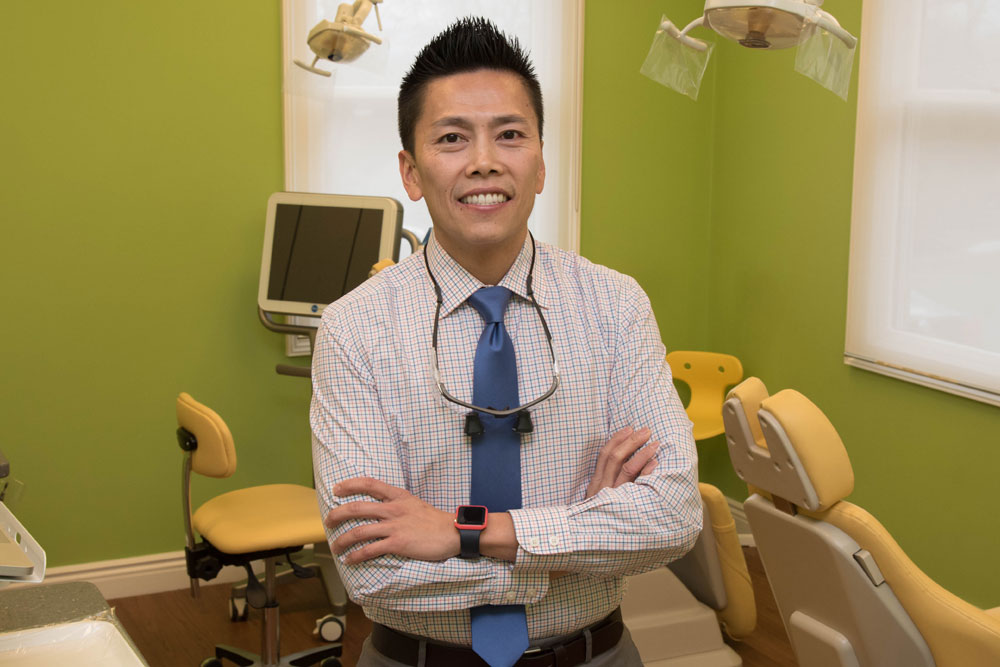 IT TAKES PATIENCE and skill to guide patients through the process of orthodontia, and Dr. Michael Duong clearly has the perfect personality and skills for the job. He's energetic, accomplished and he's consistently guided by the philosophy that facial aesthetics are just as important as straight teeth. Dr. Duong truly enjoys practicing orthodontics and helping each patient achieve their best smile possible. Whether it is an adolescent or an adult, Dr. Duong gives every patient personalized attention. "I may show a patient a similar case to theirs so I can discuss what the treatment entailed and the outcome," he saysabout patient education. "Orthodontia is also constantly advancing, resulting in digital scans of teeth instead of uncomfortable impressions, and new techniques and materials that make treatment more gentle and even faster." Dr. Duong's goal is to have patients and their families feel completely at home every time they walk through the door, knowing that they are receiving affordable, excellent orthodontic care, with access to flexible appointment times and 24/7 emergency coverage.
Dr. Duong feels very fortunate to be in a profession where he can give his patients a smile they will cherish forever. He is currently an Assistant Clinical Professor at Columbia's College of Dental Medicine, where he received his Doctorate of Dental Surgery and Orthodontic Specialty. Through teaching, Dr. Duong stays on the cutting edge of advancements and techniques while developing the clinical excellence of future orthodontists. Precision Orthodontics offers comfortable, aesthetic and customized appliances and treatments for adults, children and teens, including Invisalign, the Damon System and Damon Clear braces. Visit Dr. Duong's new, cool, colorful modern office to learn more about the right options for you or your child.
139 Prospect St., Ridgewood, NJ 07450 • 201.444.7447 • luvmybraces.com