MICHAEL FREDA, D.M.D. ANTHONY T. SURIANO, D.M.D.
Freda & Suriano Orthodontics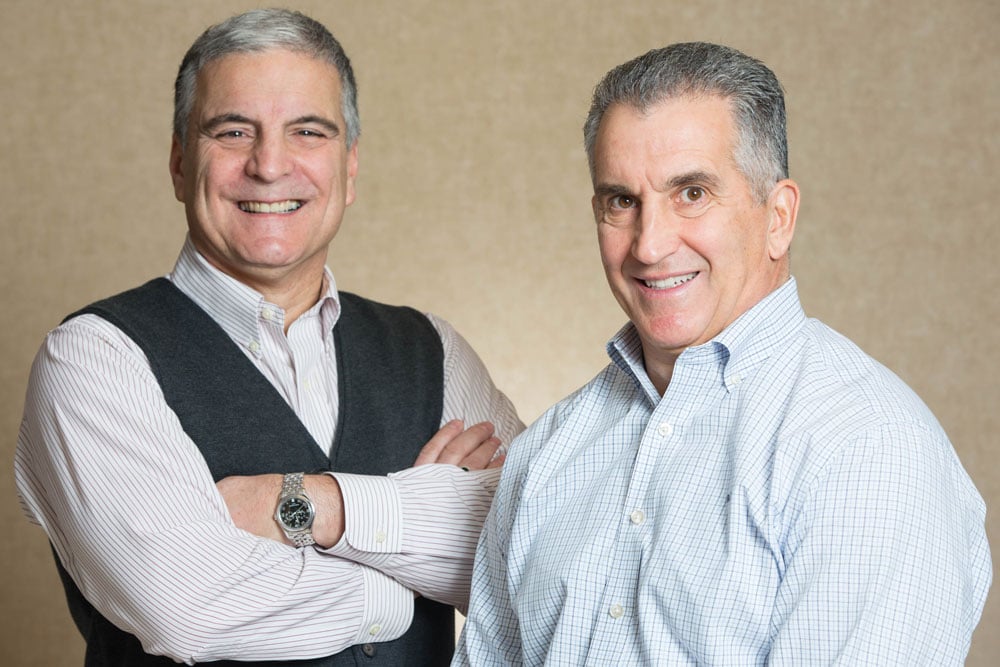 ORTHODONTIA IS an important investment and Drs. Michael Freda and Anthony Suriano focus on educating patients and parents to cultivate patient compliance and involvement. The practice's guiding philosophy has generated greater patient interest which translates to better orthodontic results in less treatment time—and much happier patients and parents.
Dr. Freda and Dr. Suriano are dedicated to orthodontia because it offers patients the greatest opportunity to improve their self-perception and esteem. "We never underestimate this responsibility and always find it gratifying," says Dr. Freda. Advanced functional and esthetic methods allow Drs. Freda and Suriano to better achieve treatment objectives. For example, Invisalign's nearly invisible corrective retainer design appeals to younger patients and also adults. "Today, our younger patients are aware of treatment options and the speed of delivery using these advancements," says Dr. Suriano. Drs. Freda and Suriano were trained at the most prestigious institutions and are proud of their reputation and experience. They view their patients as family and will always subscribe to treatment philosophy predicated on personalized care and individualized attention.
BERNARDSVILLE: 122 Morristown Rd (Rt. 202), Bernardsville, NJ 07924 • 908.766.2555
HACKETTSTOWN: 2A Doctor's Park (Seber Rd.), Hackettstown, NJ 07840 • 908.852.1252
CHESTER: 191 Main St., Chester, NJ 07930 • 908.879.0987
BLOOMFIELD: 1310 Broad St., Bloomfield, NJ 07003 • 973.748.2248