Michael Gruber, D.M.D., FAGD, P.A.
Gruber Dental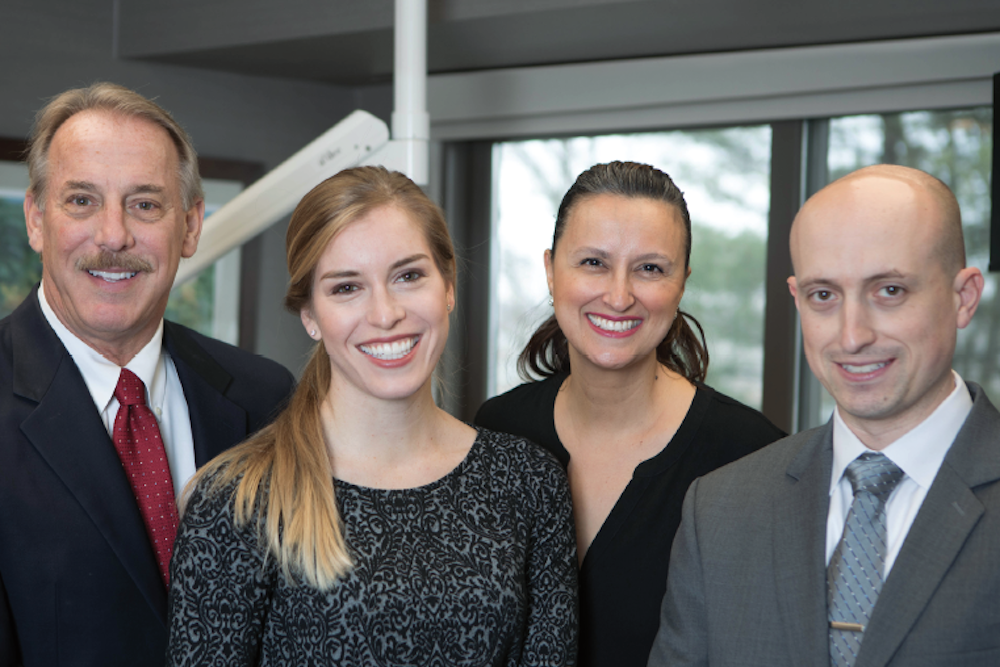 A BEAUTIFUL SMILE, good oral health, and personal service are cornerstones of Dr. Michael Gruber's Parsippany practice. He specializes in restorative and cosmetic dentistry and his stated philosophy "is to make a positive difference in the lives of all of our patients by offering the highest-quality dental care in a warm, contemporary, private-office atmosphere."
Dr. Gruber is a nationally recognized leader in cosmetic and restorative dentistry, and with associates Dr. Michela Russo, Dr. Michael McCleaster and Dr. Alexa Gruber, his office educates their patients about the human body, and the impact that good oral health has on their physical well-being. "By providing a team of professional, highly educated, honest, compassionate and committed employees, we aim to improve patient health, appearance, self-confidence and overall quality of life."
Dr. Gruber's office features the latest state-of-the-art technology and innovative procedures, from digital x-rays that use less radiation, 3D CAT Scans and lasers, diagnostic intra-oral video cameras, Doppler cavity screenings, 3D digital impressions scanning for perfect-fitting same day crowns and onlays, and cosmetic computer imaging programs that present patients with "before" and "after" digitally enhanced photographs. Dr. Gruber states "more of our treatments have become digitally focused and digitally delivered, so we are committed to embrace this change and are excited about the opportunities and the many directions our profession is taking."
Earning prestigious Fellowships with the American College of Dentists as well as the Academy of General Dentistry, Dr. Gruber is also a member of the American Academy of Cosmetic Dentistry, American Academy of Implant Dentistry, and the American Academy of Facial Esthetics. He is an attending at Morristown Medical Center, teaching implant and cosmetic dentistry and is the founder and director of the Boys and Girls Club of Newark Children's Dental Center which offers free dentistry to the underprivileged children of Newark.
362 Parsippany Rd., Suite A4, Parsippany, NJ 07054 • 973.428.1515 • gruberdental.com