Michael W. Freda, D.M.D., Anthony T. Suriano, D.M.D.
Freda And Suriano Orthodontics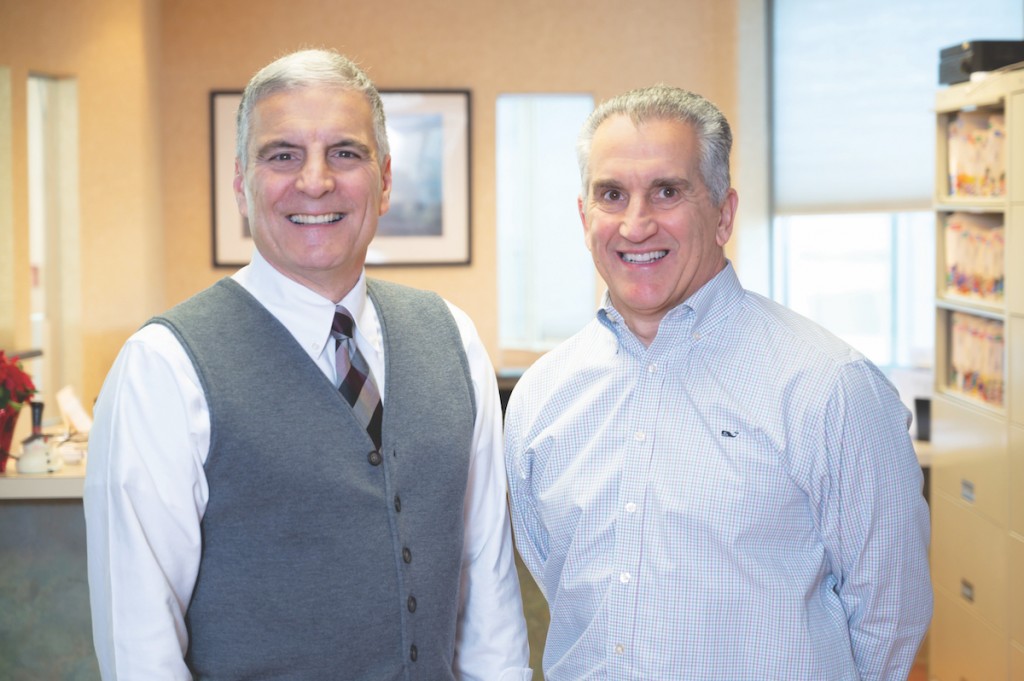 191 Main St., Chester, NJ 07930 • 908.879.0987 • www.fsorthodontics.com
1310 Broad St., Bloomfield, NJ 07003 • 973.748.2248
122 Morristown Rd., Bernardsville, NJ 07924 • 908.766.2555
Achieving healthy, aesthetic smiles is the goal of Freda and Suriano Orthodontics. Drs. Freda and Suriano have practiced orthodontics for more than 34 years. Their commitment to patient-centered treatment has earned them a stellar reputation in the communities they serve. Both doctors know that quality orthodontics contributes to a patient's feeling of well-being. They are committed in improving the function and appearance of their patients bite and smile. The doctors recommend early screening for children, which may minimize the extent of treatment. Doctors Freda and Suriano also provide comprehensive orthodontics to adults.