MICHELA RUSSO, D.D.S.
D'AMORE RUSSO DENTAL DESIGN STUDIO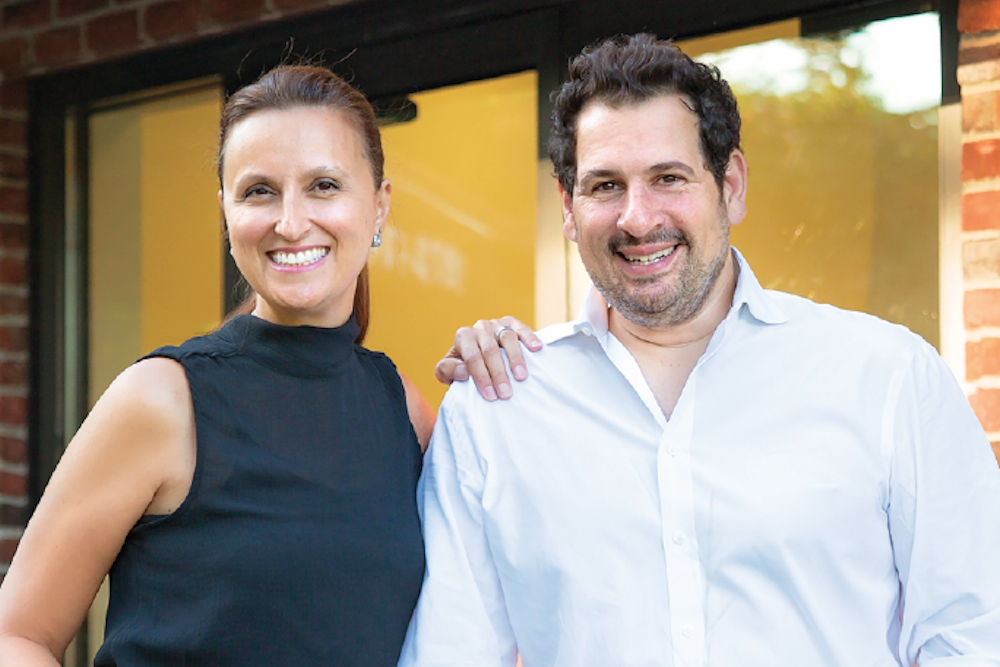 DR. MICHELA RUSSO AND HUSBAND DR. JOSEPH D'AMORE took their years of collaboration to the next level by opening D'Amore Russo Dental Design Studio together. Located in the first "green" commercial building in Montclair, the dental office features state-of-
the-art technology.
A belief that strong family ties, overall health and a feeling of well-being all contribute to a healthy smile, lies at the core of Drs. Russo and D'Amore's daily dental practice.
D'Amore Russo Dental Design Studio is a family practice, treating patients of all ages just like family. The dentists and the staff are sensitive to the needs of each patient and take the time to properly discover what is most important to each of them.
From preventive dentistry focused on proper hygiene to teeth whitening and the placement of implants and crowns, Dr. Russo and Dr. D'Amore are committed to providing healthy and natural smiles to their patients, young and old.
100 Grove St., Suite 3, Montclair, NJ 07042 • 973.233.1161 • drddsmontclair.com