Michelle Dlugosz, D.M.D.
Oakhurst Dental Associates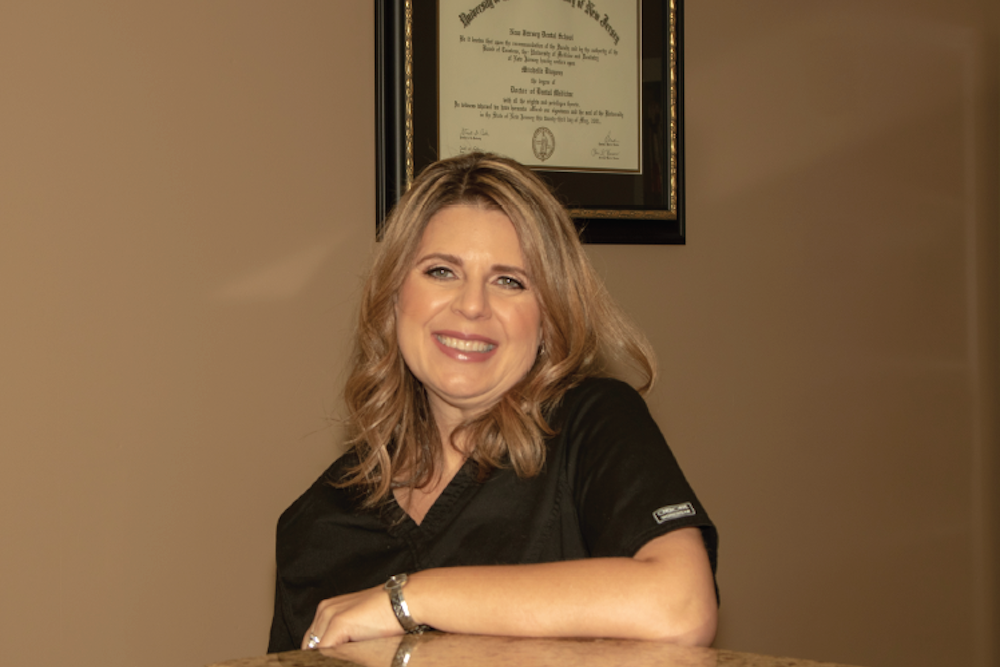 A GRADUATE OF THE UNIVERSITY OF MEDICINE AND DENTISTRY OF NEW JERSEY, Dr. Michelle Dlugosz has spent the last 14 years as a solo practitioner in Ocean Township, N.J. She believes that many people postpone dental treatment out of fear. Dr. Dlugosz works hard to change this stigma about dentistry. "When a patient is visibly nervous, I'll find common ground to talk about before talking about teeth," she says.
Oakhurst Dental Associates takes a whole health approach using the latest in oral cancer screenings, and has introduced new technology in 2019. "It's so much more than teeth and gums," she says. "We're checking for sleep apnea and screening for high blood pressure and diabetes."
When asked what aspect of dentistry she enjoys the most, Dr. Dlugosz's answer is simple: implant restorations. It's the next best thing to having your own teeth. "I work with talented oral surgeons who've helped me improve the lives of patients by giving them back their smile with implants and a fixed prosthetic," she says. "It's amazing to watch the transformation."
Dr. Dlugosz has branched out to offer her patients other services. In 2012, she completed training for Botox and dermal fillers. With additional Level 2 training, she's expanded her skills to include Voluma®, Vollbella® and Kybella®. Dr. Dlugosz admits it's not all for beauty reasons. " I have patients suffering from migraines and Botox® helps," she says. "I'm so happy to offer them relief from those debilitating headaches."
What's in the future for Dr. Dlugosz and Oakhurst Dental Associates? They'll continue adding the latest technology and attend classes on a variety of subjects. The field of dentistry is constantly evolving, and so will this dentist and her staff. We are in this together.
226 Monmouth Rd., Oakhurst, NJ 07755 • 732.776.9559 • oakhurstdentalassociates@gmail.com @Facebook.com/oakhurstdentalassociates