Money for Something Special
Auxiliary raises millions for hospital programs—and has fun doing it.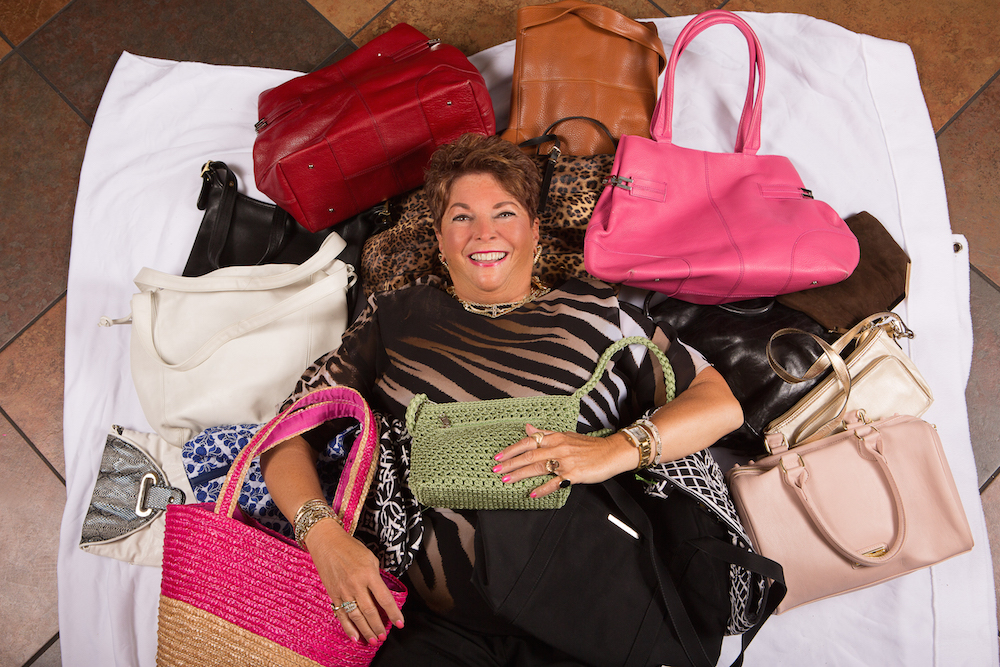 It takes a lot of monetary support to run any hospital and Saint Peter's University Hospital is no exception. To help, the Saint Peter's Auxiliary holds fundraising events throughout the year. In fact, since 1985, the all-volunteer auxiliary has raised more than $2.8 million for hospital programs and improvements for the Saint Peter's Breast Center, the Saint Peter's/ Rutgers Mini-MBA program, a newly constructed Emergency Department, and other areas within the hospital.
Last fall, the auxiliary's newest event, "Designer Pocketbook Bingo," raised $20,000, according to Kathleen Killion, auxiliary president. "It was our first time trying this and we were taken aback by how successful it was," she says.
The event was so successful, the auxiliary is holding its second Designer Pocketbook Bingo on October 28. "Women like to get out and be with friends," says Gail DiPane, second vice president of the auxiliary and co-chair for the bingo event. "You bring your own food, have a glass of wine, chat and go home with something you didn't come with."
Pocketbook Bingo is just one of many events sponsored by the auxiliary, which was founded more than a century ago in 1908. Also this October, it will contribute approximately $500 in items toward the "Reverse Trick-or-Treat," sponsored by the Child Life Program of The Children's Hospital at Saint Peter's University Hospital. The items are distributed to the children in the hospital on Halloween. Between Thanksgiving and Christmas, the auxiliary also maintains a "Giving Tree" in the employee cafeteria, where employees can donate coats, hats, gloves, gift cards, baby items and checks for the hospital's Needy Fund.
The auxiliary's primary fundraiser, which benefits the Saint Peter's Breast Center, is the annual fashion show. Many of Saint Peter's male administrators and physicians accompany fashion models—which include female physicians, hospital staff and breast cancer survivors. Last year, the event raised $48,000, bringing the auxiliary's total support of the center to more than $400,000. Those funds helped establish a patient navigator position for breast care patients and the purchase of cutting-edge mammography technology known as tomosynthesis.
In addition, the auxiliary also supports two $1,000 scholarships that are presented each year to a junior volunteer and the child of a Saint Peter's employee, and it recently pledged $25,000 for a simulation center for inter-professional learning at Saint Peter's.
Killion, who has worked as an assistant corporate secretary at Saint Peter's for 33 years, devotes so much time to the auxiliary because: "It's a way to give back, and you can see we are doing something that will benefit our patients. That's what the auxiliary has always been about. It's not just a place to work—it's a family."
The auxiliary is always looking for new members. To join, contact MaryAnn Snediker, membership chair, at 732.846.9434. Membership dues are $25 per year.
Upcoming events Designer Pocketbook Bingo
Friday, Oct. 28, 5:30 p.m., at Our Lady of Peace Auditorium in North Brunswick
Fashion Runway 2017 Saturday, March 25, 2017, at The Pines Manor, Edison
To find out more about services available for you or your family at Saint Peter's University Hospital, please call 732.745.8542 or visit saintpetershcs.com.
To share this article with a friend or to recommend it on your Facebook page, visit centraljerseyhealthandlife.com.