MONICA TADROS, M.D., FACS
CENTER FOR SINUS, SLEEP & FACIAL PLASTIC SURGERY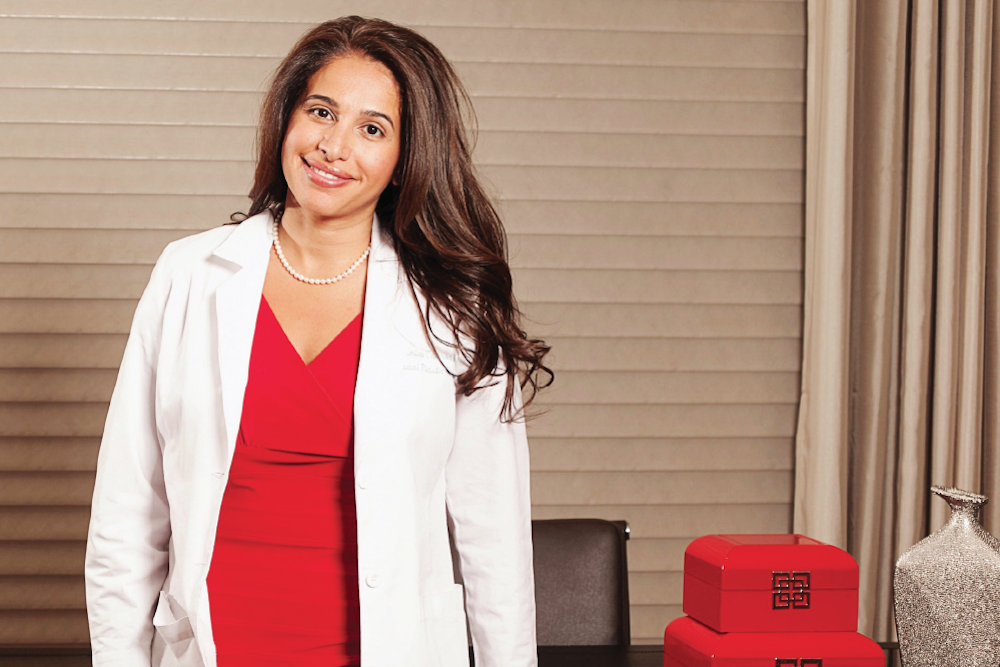 DR. MONICA TADROS IS ONE OF THE RARE PHYSICIANS IN THE COUNTRY TODAY who is double board-certified in Otolaryngology-Head and Neck Surgery and Facial Plastic and Reconstructive Surgery. She specializes in rhinoplasty, sinus surgery and plastic surgery. Dr. Tadros has a stellar reputation in cosmetic facial surgery with an emphasis on the nose, its form, function and its impact on a patient's beauty and health. If a patient has any type of issue with their nose or sinuses, Dr. Tadros likely has the correct solution.
Whether a patient's concerns are medical, aesthetic or both, her combined subspecialty gives patients with breathing problems hope for relief and aesthetic patients confidence in great outcomes. Dr. Tadros frequently sees patients who are suffering from sinusitis, allergies, sleep apnea, migraines or other symptoms that may stem from nasal structure abnormalities. She specializes in revision rhinoplasty, which corrects aesthetic and functional complications or disappointing results from previous nasal surgeries.
Dr. Tadros is well known for her compassion and uncanny ability to read rhinoplasty patients of all ages, male or female, working closely with them to determine how best to define a nose that will reflect their true inner beauty and personality. "There is definitely a paradigm shift regarding how we think about teen rhinoplasty. When the condition impedes sleep, exercise and self-esteem, corrective surgery can alleviate these symptoms. Having pioneered several safe and effective techniques to treat teen rhinoplasty, the medical benefits and positive developmental improvements should not
be underestimated."
Using unique protocols and the latest in 3D CAT Scan imaging technology, Dr. Tadros is moving many procedures from the operating room to her well-appointed offices in Englewood, New Jersey and Park Avenue in Manhattan allowing patients to benefit from a quick and easy recovery. Alongside the phenomenal staff who will make you feel right at home, she achieves some of the most outstanding results in cosmetic and functional surgery.
300 Grand Ave., Suite 104, Englewood, NJ 07631 • 201.408.5430
911 Park Ave., New York, NY 10075 • 212.532.4590
drmonicatadros.com