Monkeying Around In Midland Park
A multi-tasking young mom teaches her daughter to climb trees in their yard while her hubby watches on.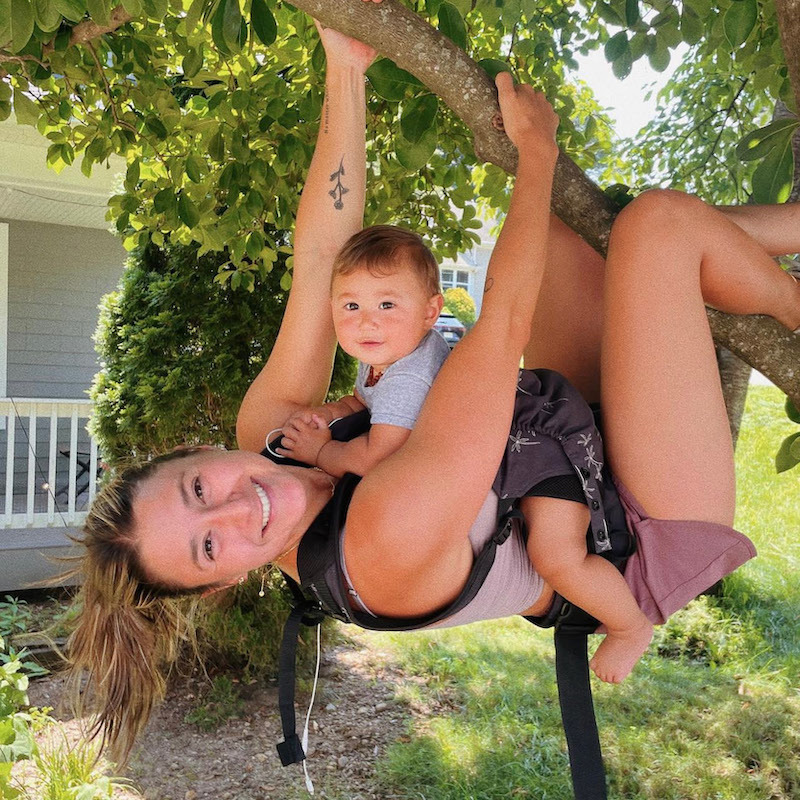 Moms really are the best kind of multi-taskers, and the proof is in this photo. Brittany Portmann of Midland Park attempted to mow the lawn at her home while holding her 7-month-old daughter, Sophia, in a carrier. But when her husband, Justus, got home, he took over the job while she watched on, hanging from a tree like a monkey, all with her daughter still hanging on her chest. "My job is now to just watch my hottie of a hubby and teach my daughter to climb trees," Portman captioned the sweet Instagram photo.  Is that really so bad though? For more of what's going on around Bergen County, follow us on Instagram @bergenmagnj.