Monmouth Medical Center Delivers Excellence In Maternity Care
The hospital receives a host of national recognitions for the quality of its childbirth care.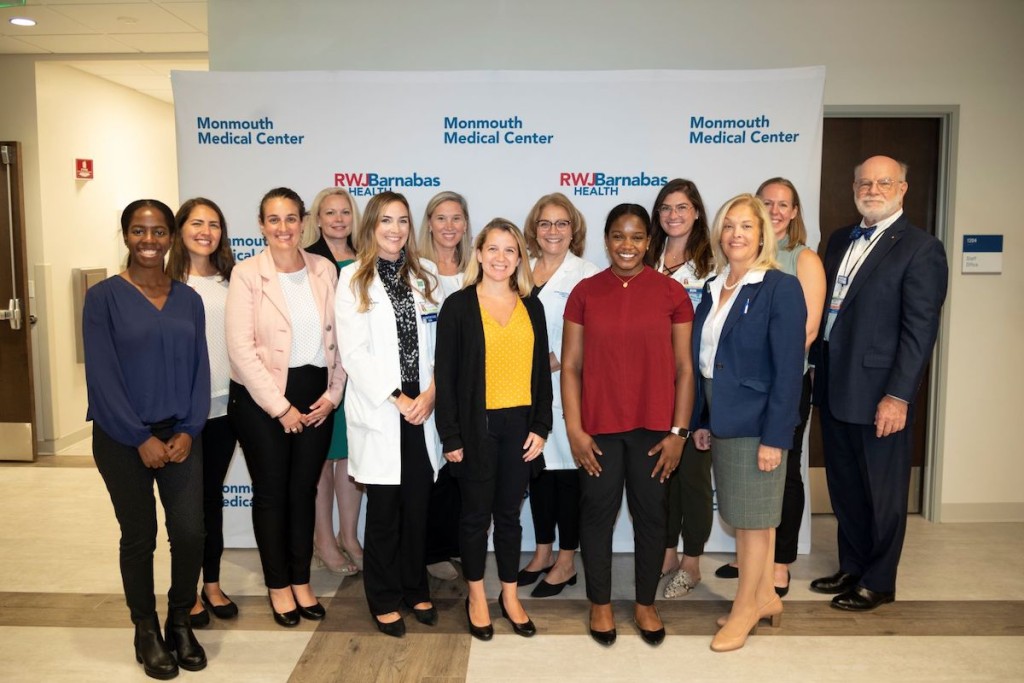 Money and The Leapfrog Group announced its list of the Best Hospitals for Maternity Care in October, with Monmouth Medical Center (MMC) joining sister hospitals Newark Beth Israel Medical Center and Robert Wood Johnson University Hospital Somerset among just 259 U.S. hospitals to receive the award. 
To compile its list of the best hospitals in the country for maternity care in partnership with the digital platform Money, The Leapfrog Group, a nonprofit organization that helps to help consumers make informed decisions about their health and access to safe, high-value care, used maternity care data submitted via the 2022 Leapfrog Hospital Survey. For over two decades, The Leapfrog Group has collected and published data on patient safety and quality of care from voluntary surveys and other sources. More than 2,200 hospitals completed its flagship Leapfrog Hospital Survey in 2022.
Eligible hospitals were required to receive an "A" or "B" letter grade on the Leapfrog Hospital Safety Grade assessment for spring 2022 and meet specific maternity care standards. 
"As the health system that delivers the most babies in the state, we are deeply committed to ensuring we provide our communities with quality, equitable maternity care and these recognitions underscore that mission," says Suzanne Spernal DNP, APN-BC, RNC-OB, C-ONQS, Vice President of Women's Services, RWJBarnabas Health. "These distinctions are a testament to our facilities' commitment to excellence in maternity care and are reflective of our dedicated and compassionate staff who ensure the highest level of care and safety for the patients we serve."
Further illustrating MMC's ongoing commitment to women's health and maternity care, the recognition comes on the heels of the hospital's recent distinctions in Healthgrades' OB/GYN Excellence Awards. RWJBarnabas Health received 26 awards, the highest number of any system in the state, for excellence in comprehensive women's care, with MMC receiving the 2022 Obstetrics and Gynecology Excellence Award and Labor and Delivery Excellence Award. For seven consecutive years, the hospital has received these two HealthGrade distinctions, ranking among the top 5 percent of hospitals evaluated for both obstetrics and gynecology, and for labor and delivery. MMC also was a Five-Star Recipient for Vaginal Delivery, a distinction that on average results in a 45.1 percent lower risk of experiencing a complication in the hospital than if the patient were treated at One-Star hospital.
This fall, the excellence of MMC's maternity care was once again in the spotlight when the hospital was chosen as one of three New Jersey hospitals (along with sister hospital Cooperman Barnabas Medical Center) to launch the TeamBirth NJ initiative. This evidence based, national model for better provider and patient communication is designed to enhance birthing experiences and improve outcomes for people giving birth and their babies. Most recently, MMC was chosen by the readers of the Asbury Park Press in their annual "Best of the Best" survey as the best hospital in Monmouth County for maternity/ childbirth care.
More than 6,000 babies are born at Monmouth Medical Center annually, more than any other regional facility. Monmouth Medical Center has been a Level III Regional Perinatal Center since the designation was initiated more than 40 years ago, and has built one of the safest obstetrical and gynecologic services in the nation.
"The recognitions of the excellence of our maternity care are representative of our deep commitment to providing superior care to women of all ages through a comprehensive range of women's health services," says President and CEO Eric Carney. "These distinctions would not be possible without the clinical excellence and compassion of our dedicated staff and clinicians that continually prioritize patient outcomes, safety and care for every patient we serve." For the Best Hospitals for Maternity Care list, visit money.com/besthospitals/maternity/.
---
To learn more, visit rwjbh.org/womenshealth.